GTC welcomes RED Europe Ltd as sponsors
The GTC is delighted to announce that RED Europe Ltd has recently joined our list of sponsor companies.
RED Europe Ltd was set up in late 2008 and was the first subsidiary of RED Digital Cinema Inc., the revolutionary company which first launched the RED One camera in 2007 and brought the now familiar term 4K to the film and television industry. RED has since developed the 5K EPIC camera, used to shoot such films as The Great Gatsby, Prometheus and The Hobbit.
The prime objective when RED Europe Ltd was set up was to establish a technical support centre for all European RED owners and users, but there was always the possibility that this might become a full sales and service operation, hence the choice of location within the Pinewood Studios lot.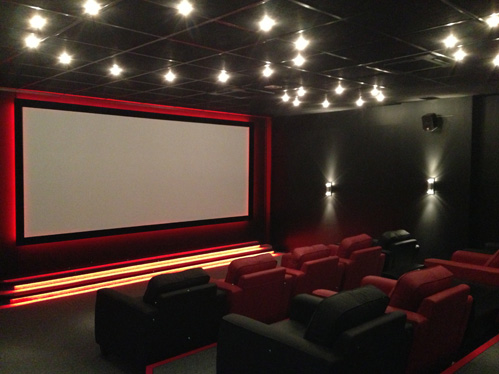 From three staff members in 2008, RED Europe now employs 18 people, has a fully equipped technical facility, a 14-seat 4K screening room with 4M screen and grading facilities, plus an off-site distribution warehouse delivering to the EU and beyond.
The GTC's sponsor contact will be RED Europe Operations Director Alan Piper, who will already be well-known to many GTC members.
Alan has more than 30 years' experience in the film industry, having joined the BBC at the Television Film Studios, Ealing in 1979, where he trained as a camera engineer. In 1983, he joined Arri(GB) Ltd at its inception where, over a period of more than 10 years, he was instrumental in developing the camera service department and was ultimately responsible for all camera business, both sales and technical.
In 1993 Alan joined Cine-Europe as Technical Sales Manager. This specialist 16mm camera hire company based in West London was part of the Samuelson Film Group. Cine-Europe supplied camera equipment to major television drama productions such as Inspector Morse, Sharpe and Poirot, as well as many commercials and documentaries.
Following the acquisition of the Samuelson Group by Panavision in 1997, Cine-Europe was absorbed into Panavision Europe and Alan served as European Technical Director until February 2005, when he transferred to Lee Lighting Ltd. (also part of the Panavision Europe Group) where he served as Group Operations Director.
If you would like your company to become more closely associated with the GTC see more about sponsorship here.