IBC targets reduced waste with a Donation Room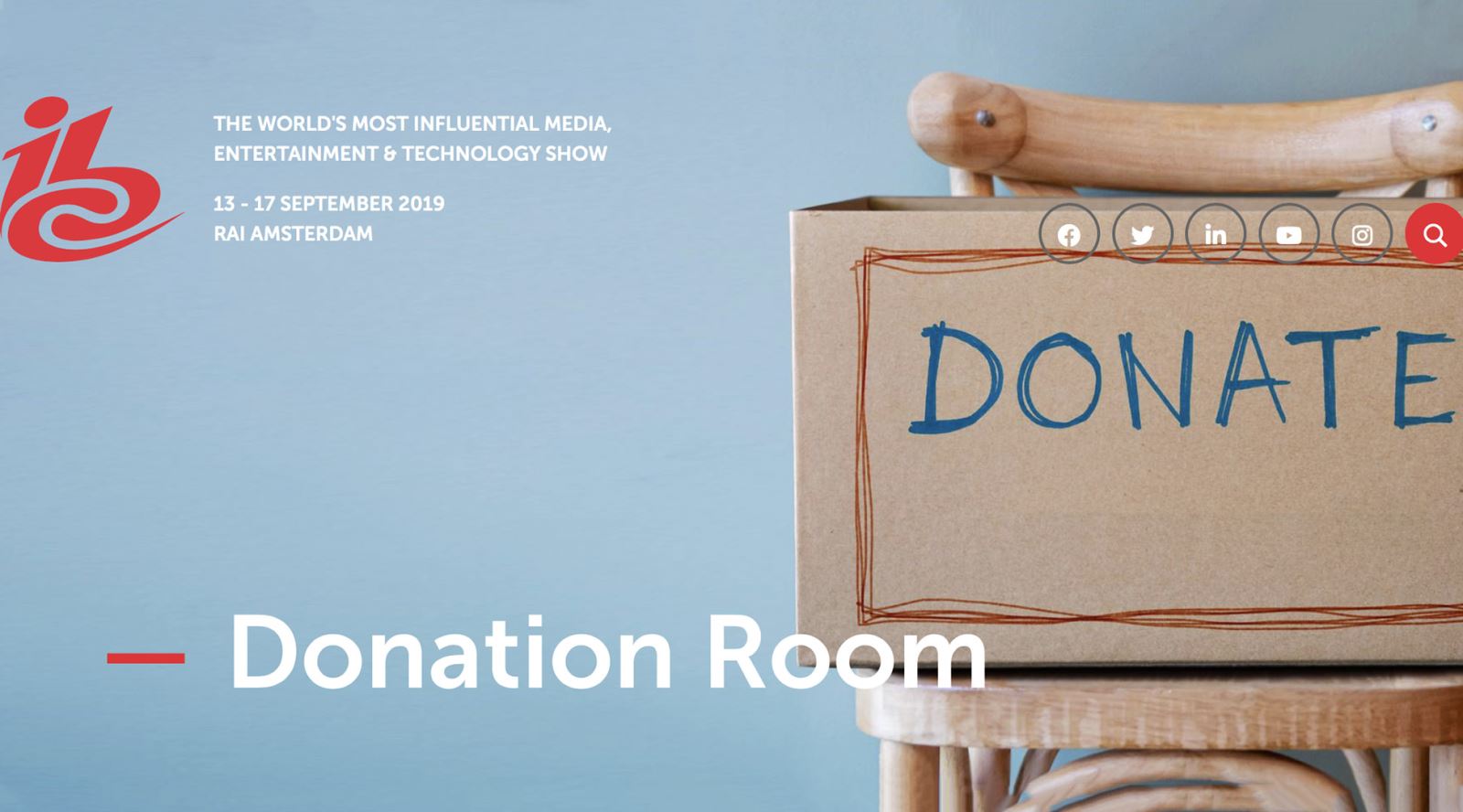 With the shocking amounts of waste often generated by festivals and events in the news recently, it's great to see IBC taking positive action to recycle whatever possible from the current exhibition.
This year it has set up a 'Donation Room' and is encouraging exhibitors to take any unwanted food, furniture, stand decorations and office supplies etc there to be sorted and distributed to various charities around the Netherlands.
The recommended donation items are:
Food: Any food that can be kept at room temperature, e.g. bread, pastries or unopened tins, jars and bottles.
Furniture: Tables, chairs, lamps, rugs, decorative items.
Floral: Arrangements, potted plants, flowers.
Electronics: TVs, iPads, overhead projectors, computers.
Decoration: Plastic plants/flowers, plastic decoration material.
Magazines (Dutch): Magazines such as Ons Amsterdam, ANWB, animal magazines, gossip magazines, glossies.
Bags: Paper, linen, jute and cotton bags.
Office supplies: Pens, pencils and notebooks.
Hobby materials: Painting and craft materials for hobbyists.
It's good to see creative thinking going on about how to reduce the environmental impact of such events. To some it may seem like a 'drop in the ocean', and on one level it is, but on the basis that if everybody begins to be more mindful of the environmental effect of every single thing they do, and to act on those realisations in whatever ways then can, then the accumulative effect can be great – so this initiative from IBC should be applauded.
See more about the IBC Donation Room:
https://show.ibc.org/exhibit/donation-room