The new Kerri Kart has been in action on America's Got Talent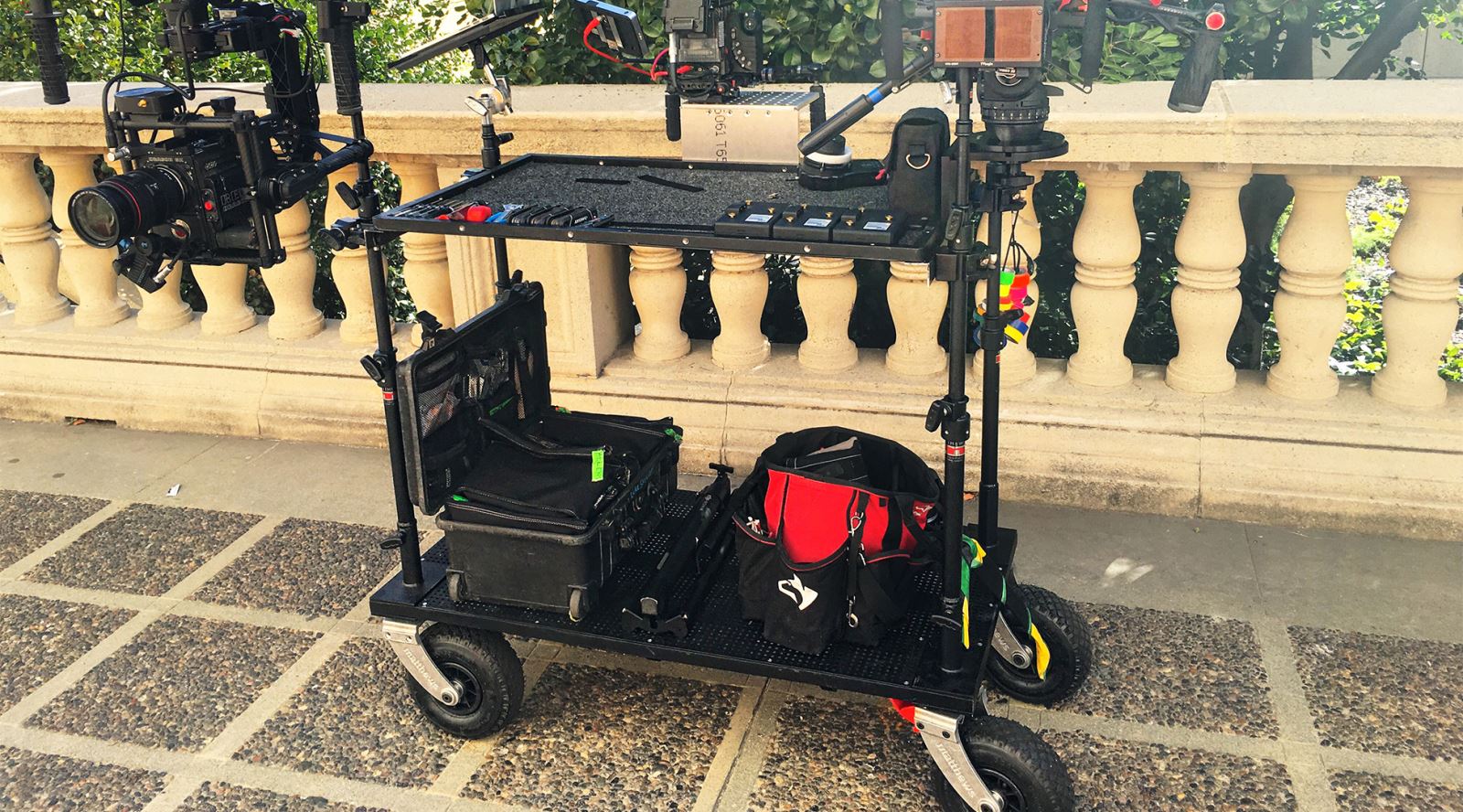 GTC member DoP Bill Kerrigan recently partnered with Matthews Studio Equipment to develop the Kerri Kart – a unique cart/slider option (read the full story of Kerri Kart in Zerb). While it was in development, MSE connected with potential users, including Michael Gorcsynski (Movi Mikey), then a camera tech at Hollywood Camera, for feedback. Gorcsynski, now a full-time AC/camera operator, has been one of the first to employ the now-in-production version of Kerri Kart.
In production
"While we were in development mode, Michael became really interested in the prototype," says Tyler Phillips, VP of Product Management and Marketing at MSE. "He liked the cart – but thought it could be even more – handle more options that shooters need in order to be fast, creative and compact. Once he saw the final version, he knew it would be key to many difficult shoots."
"I couldn't wait for Kerri Kart to be ready," says Gorczynski. "Its versatility is unmatched. It is designed for endless possibilities. You can mount anything on it. Last week, I had six cameras and two fully built gimbal systems attached to it lon the set of America's Got Talent – and it was a real head turner.
"Kerri Kart is keeping up with the growing technology, where other carts are becoming obsolete," he adds. "It gives me a safe/secure spot to mount all the ex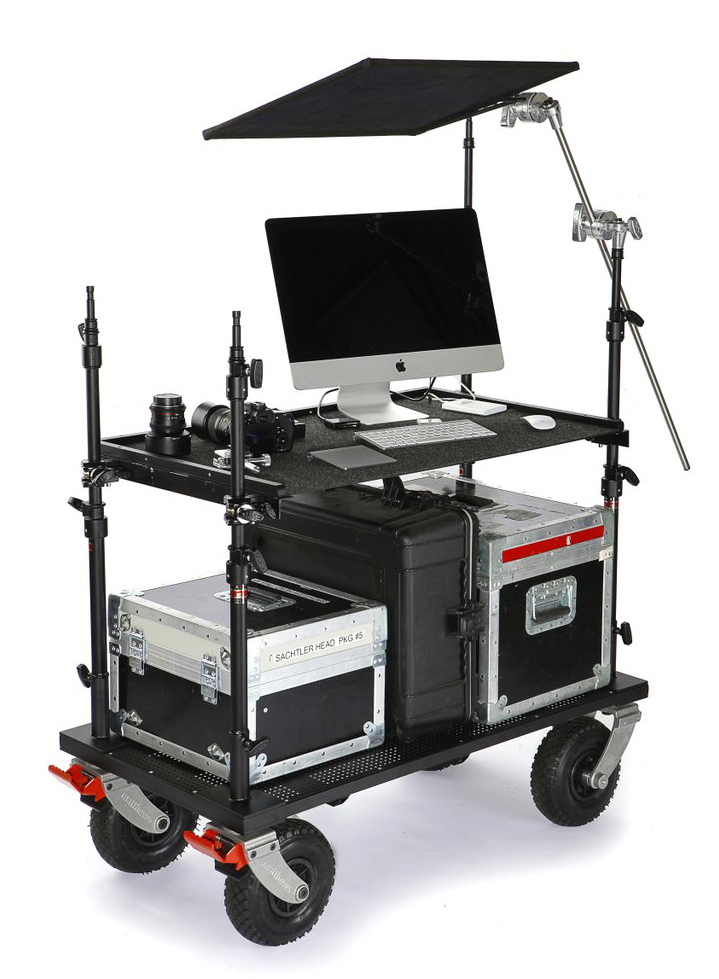 pensive goodies and stabilizers, all the while keeping my workspace in the center clear for performing tasks throughout my day.
"Before Kerri Kart, I was always placing the stabilizer on the ground on the tiny semi-useful stand, given by manufacturers. Tedious and hard to work with. Now, the Kerri Kart mounts it 6 feet in the air, so the camera is right in my face. My tools are located directly next to me while working on the stabilizer, which makes teching and balancing easily 50% faster."
NAB 2016
Kerri Kart and its inventor, Bill Kerrigan, will be at NAB 2016 – Booth #5437 – right under the big white Matthews balloon.