Learn how to light with balloons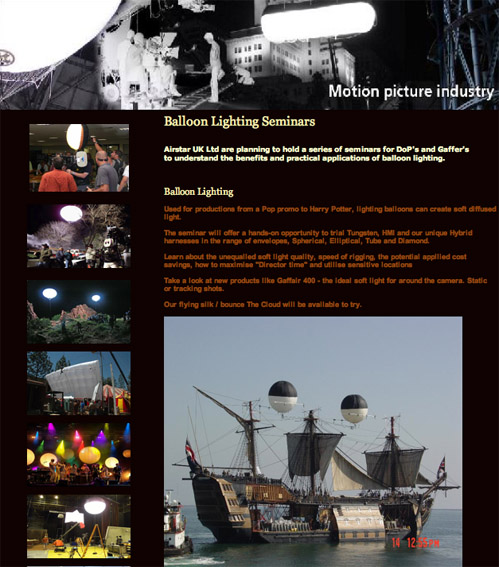 Airstar the leading UK supplier of lighting balloons is keen to arrange seminars to show DOPs and gaffers how to use their innovative lighting products to best effect.
Used for many productions from pop promos to Harry Potter, lighting balloons create soft
diffused light.

The planned seminars will offer hands-on opportunies to trial tungsten, HMI and unique Hybrid harnesses in a range of envelopes: Spherical, Elliptical, Tube and Diamond.

Those attending will learn about the soft light quality, speed of rigging, potential appllied cost savings, and how to maximise 'director time' and utilise sensitive locations.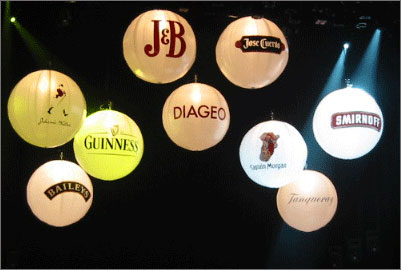 Also on display will be new products like Gaffair 400 – the ideal soft light for around the camera plus the flying silk will be available to try.
Airstar would like to gauge interest in these seminars which will be arranged at a convenient location during the coming winter. If you are interested in attending a
seminar contact Iain Young.
Tel: 01844 203 640
Email: iainyoung@airstar.co.uk