LEMO introduces ingenious right-angled connectors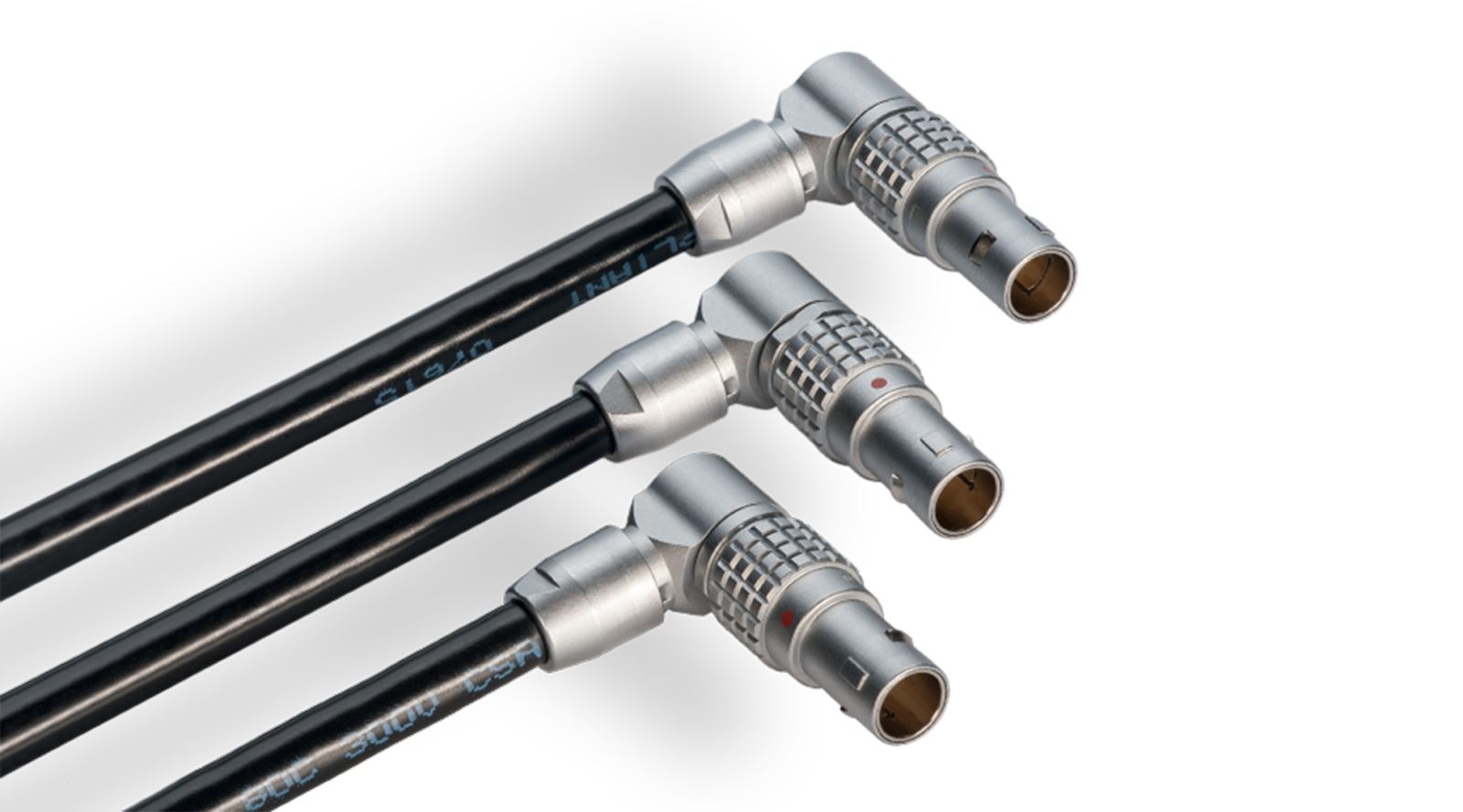 LEMO (UK) Ltd launched its Anglissimo range of rotatable right-angled connectors at BVE 2017. The name is derived from the Italian for "best angle". This versatile new range of push–pull connectors offers the user the ability to configure up to eight different cable exiting angles during installation.
Versatility
The versatility of the Anglissimo lends itself to applications where precise cable exit angles are required due to system constraints, typically applications where trailing cables or cable routings would present potential hazards or assembly failures. These might include (but are not limited to): audio-video equipment, telecommunications, test and measurement, industrial control and medical devices.
The inherent flexibility of Anglissimo minimises system costs through simplified assembly and a consolidation of connector variants used. From a quality control and aesthetic point of view Anglissimo will enable cable installers to apply best working practices through improved cable management.
The standard range is available in three standard sizes of LEMO connectors: 0B, 1B, 2B series, with all the normal insert arrangements offered, which provide from 2- to 32-way connections.
LEMO UK is a value-added manufacturing R & D subsidiary based in the heart of Worthing, West Sussex, on the south coast of England. Founded in 1973, the subsidiary comprises a cross-functional team that services the group's customers based in the UK and Ireland. It has a specialist R & D team focused on developing the next generation of products for the broadcast market. With continued growth and investment over the years, the UK business now operates from an award-winning purpose-built 42,000 sq ft facility and has the capability to offer a comprehensive array of value-added local services including: customer service, technical support, product design and development, inventory management, connector assembly, cable assembly, panel/box assembly and quality assurance.
For further details, contact: LEMO (UK) Ltd, Tel: +44 (0)1903 234543; www.lemo.com