Live from NFT3 – GTC Awards seminars
The GTC Awards 2009 are underway!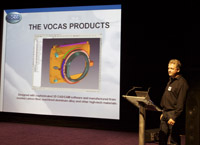 Sponsor companies were up at the crack of dawn setting up for the trade show and the seminar programme has kicked off with the first presentation sponsored by Pyser SGI and featuring Andre Kan from matte box manufacturers Vocas and filter expert Carey Duffy of Tiffen.
The theme of this first presentation was "Controlling Light" with Andre talking about latest developments and things to consider when choosing a matte box, and Carey running through the main categories of filters currently available.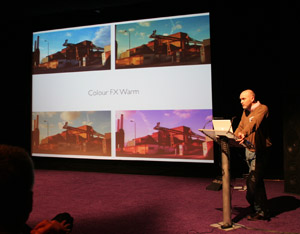 A useful new tool in the world of filters is the Tiffen Dfx software which can not only be applied in post-production but also used at the planning stage to agree on a 'look' prior to shooting.