More news from the GTC Awards
The programme of seminars at the GTC Awards continued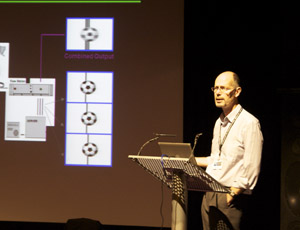 with Nigel Arnott of GrassValley updating the audience on latest developments in the LDK range of cameras as announced at IBC 2009. Nigel looked at the evolution of high definition formats and a discussion arose over the issues around shooting in slow motion.
Next up was the Visions sponsored talk from top OB cameraman and former TICA winner Barrie Dodd who
showed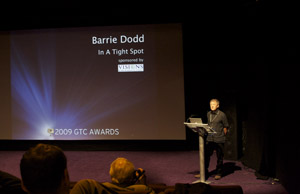 clips and talked the audience through a recent multicamera OB (Jeff Beck) from a very crowded RonnieScotts club. Barrie discussed in particular the logistics of getting the best out the situation no matter how challenging the venue.