New Alexa models from ARRI announced at NAB
GTC sponsors ARRI showcase new cameras and lights at NAB 2011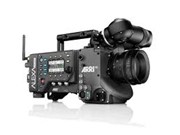 Following a successful release for the ALEXA camera, ARRI welcomes two additions to the camera family with the ALEXA STUDIO and ALEXA M. As the flagship camera, the ALEXA STUDIO will feature an optical viewfinder and a 4:3 sensor. The viewfinder is a completely new development that enables the camera to accept both 435 and ARRICAM style eyepieces and viewfinder extensions. Operators can look forward to a high resolution, high contrast image with true colors and little geometric distortion.
Using the full 4:3 area of the ALEXA sensor allows plug-and-play use of anamorphic 2x lenses on the ALEXA STUDIO. Aside form the ARRIFLEX D-21, the ALEXA STUDIO is the only digital camera with true anamorphic capability. Anamorphic lenses create a unique image quality that has been appreciated by directors throughout history and cannot be created in post.
Tailored for 3D productions, tight corner shots and action photography, the ALEXA M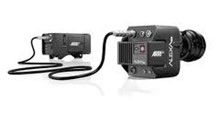 is a new, flexible solution consisting of a separate camera head and body. The M head is optimized for small size and low weight, offering the greatest flexibility for lightweight 3D setups. The backend provides various recording options just like the standard ALEXA: images, sound and metadata can be recorded onto SxS cards or on external recording devices. ALEXA M has a PL mount, works perfectly with all existing 35mm lenses and is compatible with a wide range of ARRI accessories.
Now regarded as an industry workhorse, ALEXA's open architecture and futureproof design allow new features to be added to the camera system. Responding to customer feedback ARRI has introduced improvements with the latest Software Update Packet 4.0 and new accessories. The free software update available in June will include audio playback, peaking, auto white balance, return in, fan low mode and test signals. New features will also be available for ALEXA that can be enabled with the purchase of a licence key. The first two features available include the new High Speed mode and anamorphic de-squeeze ability.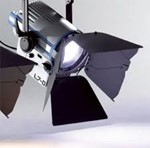 On the lighting front, ARRI has unveiled the L-Series: three LED Fresnel fixtures withunprecedented function and performance that enable the replacement of traditional Fresnels for the first time with LED-based units. The L7-T, L7-D and L7-C are the first LED fixtures to truly incorporate Fresnel characteristics of continuous focusability from spot to flood and a smooth, homogenous light field. L stands for LED and 7 for the 7" Fresnel-like lens shared by all three launch models. The L7-T is 3200 K (matching tungsten), the L7-D is 5600 K (matching daylight), and the L7-C is color controllable.

See more about all these products on the ARRI website: http://www.arri.de