New cable system from CRS Ltd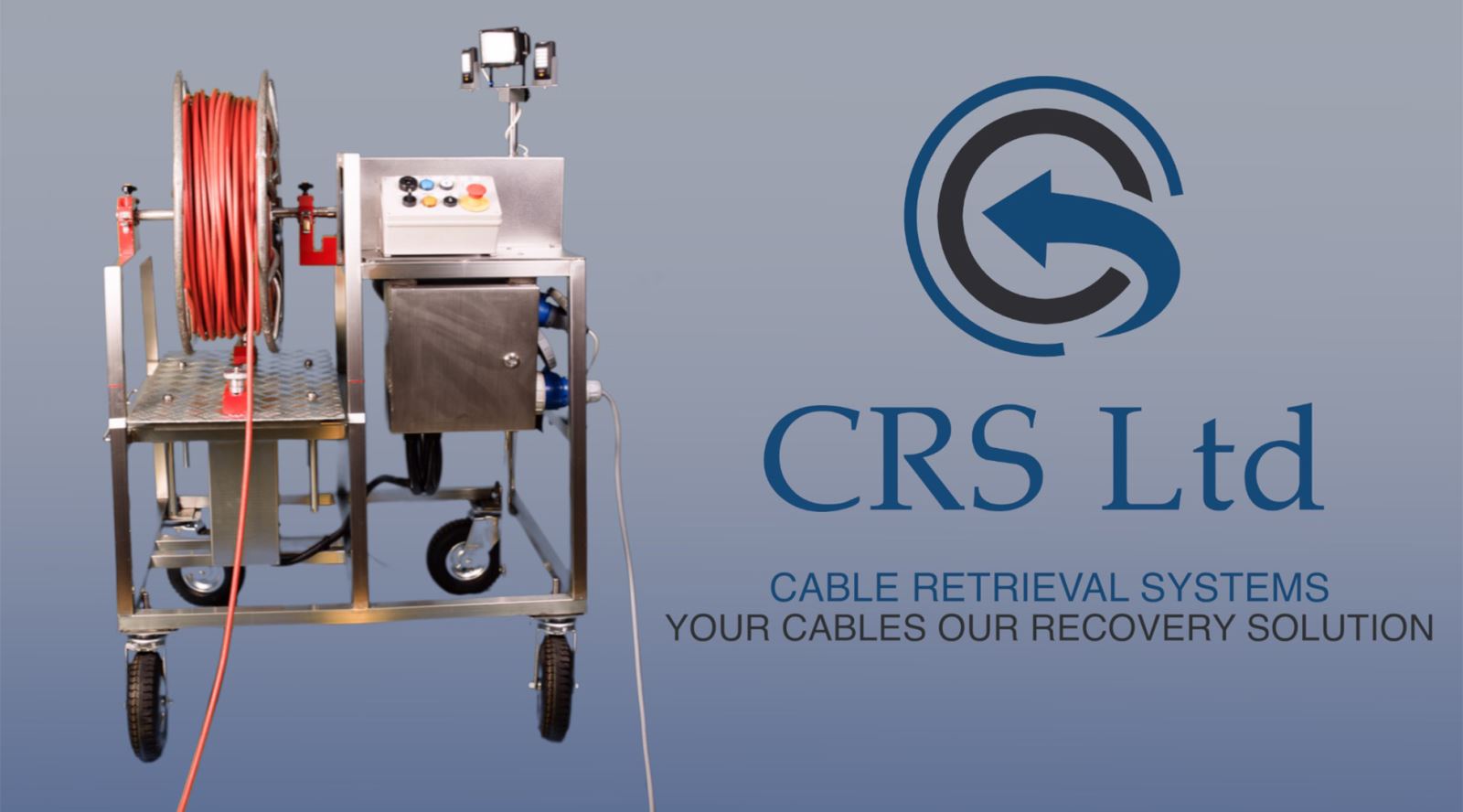 Having worked in the industry for many years as a cameraman, and then latterly as part of the team at GTC sponsor Broadcast Services, Mike Reece has always felt sorry for the riggers and technicians who, at the end of a long broadcast, are left to gather up all the cables and wind them onto drums by hand. When still working as a cameraman himself, he was even sorrier if the task of winding up the Triax camera cable fell to him!
Having pondered this for many years, Mike set about designing an automated system. Armed with plenty of ideas and a few sketches, he went along to an engineering company and, after a few prototypes (and a lot of sweat and tears), came up with the Cable Retrieval System (pictured above). The system will handle all sorts of cable – Triax, Fibre, XLR, BNC and even Multicore – and it can wind up 200m of Triax onto a drum from start to finish in under 90 seconds.
Almost all existing cable reels and drums can be used on the system. Others can simply be adapted by retro fitting a flat plate to any existing reels and drums. Furthermore, it can be operated by one person, is weather-proof and has lighting built in, making it perfect for use after 4pm during a typical British winter.
All this is great news for the rigging crew as the after-show time has just got much shorter – so it's home early for tea!
For more information and a demonstration contact:
Website: www.retrieval-systems.com
Email: info@retrieval-systems.com
Peter Novell +44(0) 7874 803830
Mike Reece +44(0) 7973 169863