New P2 centre launched at PInewood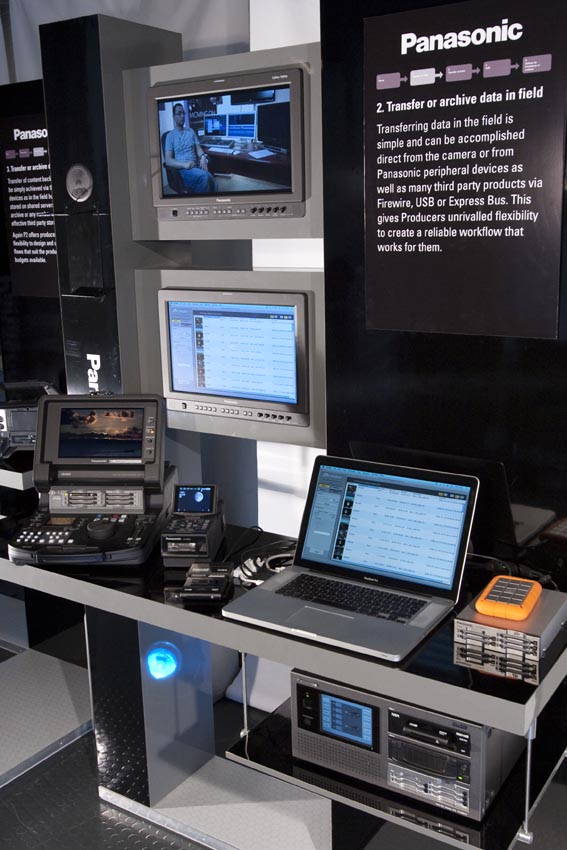 GTC Chairman Brian Rose was pleased to attend the launch last week of Panasonic AVSE's brand new Pinewood Centre for Hands On Experience of the full range of Panasonic Broadcast Solutions.
Brian writes "If one needed further proof that film and television are now increasingly coming together, Panasonic has just launched its 'Hands on Experience' at Pinewood Studios. This purpose-built centre located in the old props building is designed to take visitors through the complete workflow of tapeless systems – in particular, the P2 and AVC systems.

Not only will visitors to the centre be able to experience and try out P2 workflows, AVC and the very latest integrated 3D cameras, mixers and monitors from Panasonic, but they will also be able to speak to and exchange ideas and best practice knowledge with expert technical staff.
Over the past few years, Panasonic has worked closely with GTC members, not only in sharing a series of important workshops, but even more importantly through listening to the needs of cameramen and 'owner operators'.
Talking with Panasonic AV Systems Europe (AVSE)'s senior management, it became obvious that the company very much values our members, not only as potential customers, but as the end-users of their equipment and as a very valuable source of information and opinion.
The centre not only features Panasonic's own technology and know-how, there is also a huge range of third-party solutions from companies like Adobe, Apple, Avid, Quantum, Rimage, HP, Object Matrix and many more. The Panasonic Experience Centre Pinewood is a 'think tank', bristling with the latest Panasonic broadcast technology and capable of demonstrating almost everything possible with its products and those of its partners.
The GTC hopes to build further its working relationship with the company, and this new centre will certainly help."