New connectors from Lemo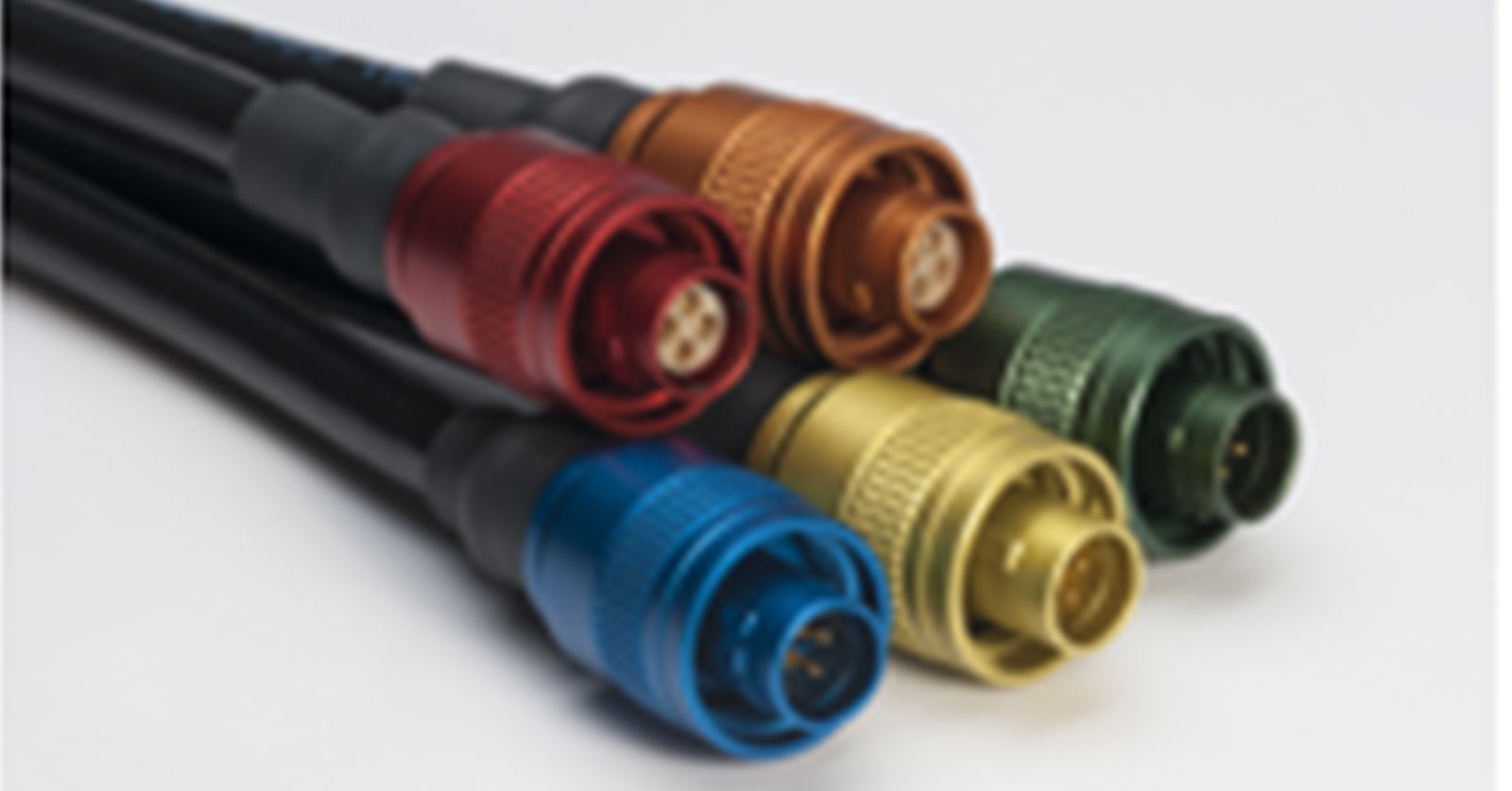 This week at Northern Manufacturing & Electronics 2016, LEMO (UK) Ltd (this year celebrating an impressive 70 years in business) launched an array of innovative new interconnect products and technologies to provide solutions to a wide range of problems within many application areas, enabling the manufacturing and electronics industry to meet the challenges of tomorrow.
These developments include a new cadmium-free "NiCorAl" surface treatment that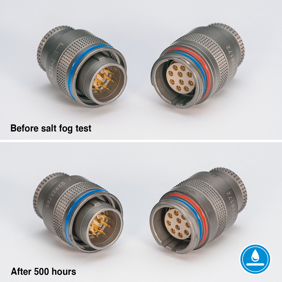 offers a true alternative to cadmium without compromising reliability, corrosion resistance, electrical performance or durability and that is horizon compliant with RoSH2 and REACh 2017.
For years the electronics industry has been struggling to find a true alternative for cadmium plating on aluminium-bodied parts and the problem could get worse if the use of Cr6 is restricted in the future, by the removal of current exemptions. The alternatives that have been available result in compromises in performance, as none of them solve the "thickness / conductivity / corrosion resistance / toughness / appearance" paradox. At one end of the spectrum users are finding batch-to-batch conductivity and jamming issues with Black Zn-Ni treatments, whilst at the other end, thickness, toughness and brightness issues are linked to Electroless nickel-PTFE type treatments.
After several years of research and development in partnership with leading scientists, LEMO is proud to announce the launch of its new NiCorAL surface treatment which eliminates the need for compromise. This Nickel Teflon formulated treatment has been specifically developed for use on aluminium bodied connectors operating in harsh environments, where failure or degradation in performance over the operating life of the product are not an option.
Also on show was a new "Halo LED" technology that's behind a range of "intelligent"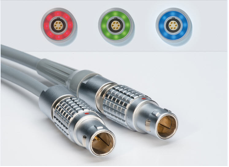 connectors enabling end-users to monitor or control a connector's interface. This new breakthrough technology is aimed at providing a level of intelligence to the connector interface thus enabling the user to easily identify, monitor and group interfaces. Each connector can now be assigned with a unique keying identification, grouped or monitored for mating cycles with the output being displayed via a user-friendly LED display ring. With this new functionality, systems interfaces can be protected from counterfeit / mis-mating issues, colour-coordinated to aid users or monitored for maintenance requirements to prevent failures.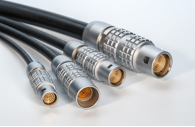 In addition, LEMO will also be exhibiting a new "2S" range of rotatable multi-way concentric connectors (see right) which is specifically designed for down-hole drilling applications and a new hard-wearing anodised colouring option (see lead image above) on the ruggedized motor sport M-series of connectors.
See more about LEMO connectors at: https://www.lemo.com/en