Practical solutions from CVP at BSC Expo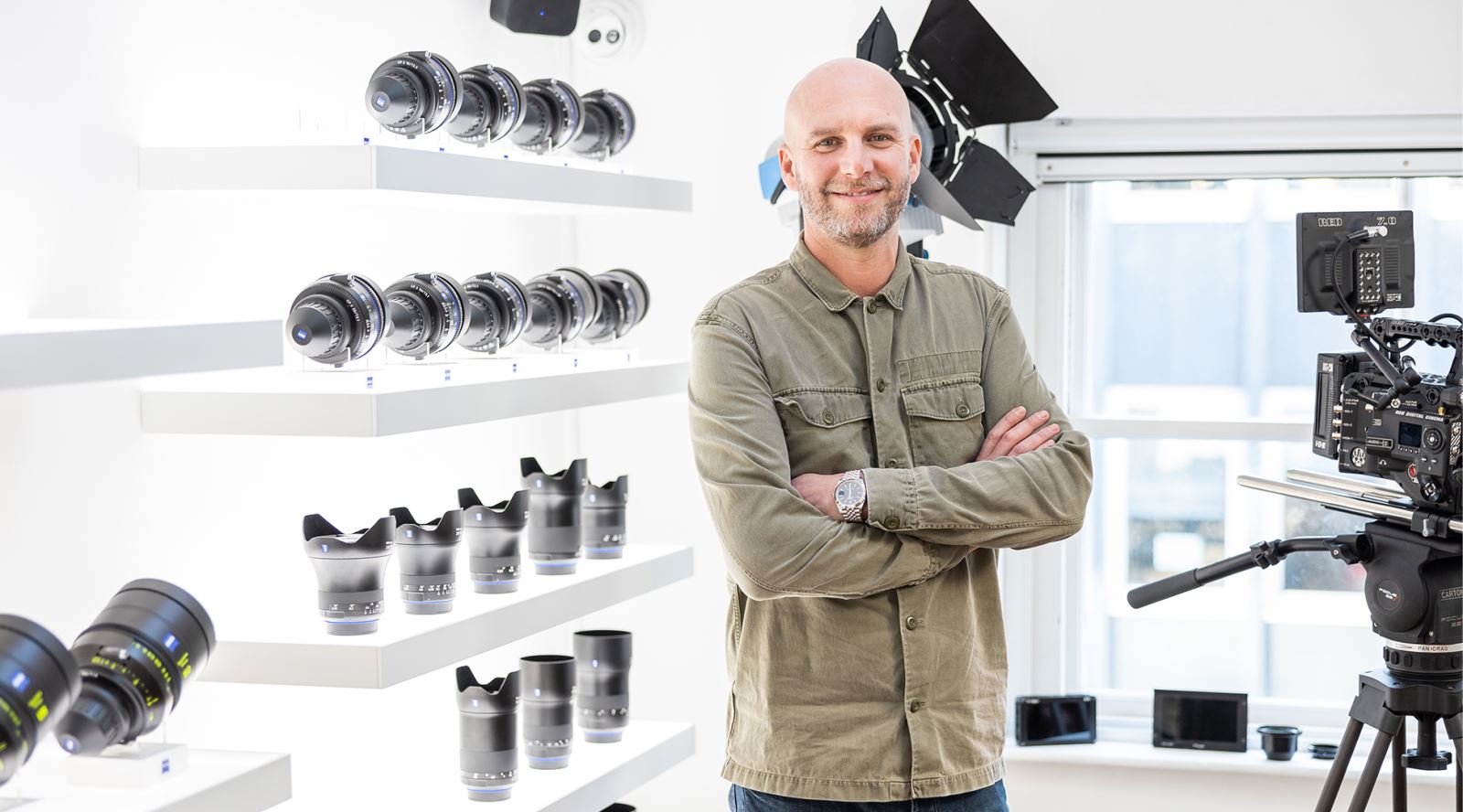 CVP Sales Director Jon Fry
It's not just about the kit: Practical solutions for creative people from CVP at BSC Expo 2020
CVP, who recently sponsored the GTC Cinematic Lighting Masterclass and kindly provided meeting rooms for the GTC Council, will be providing hands-on experience with some of the latest kit to reach the UK market at this year's BSC Expo 2020 (Friday 31 January to Saturday 1 February at Battersea Evolution, London).
Featuring a set inspired as a homage to the BSC's 70th anniversary, the showcase at BSC Expo will allow customers to compare like-for-like options and get hands-on with the equipment they are interested in — along with all the necessary accessories — to find out how their creative desires can be best fulfilled.
As well as showcasing top-end cameras from key manufacturers across the stand, eight fully rigged high-end cameras from leading manufacturers, including the Canon C500 Mk2 and the Sony PXW-FX9 will feature in workable solutions to demonstrate their capabilities in different kinds of production environments.
The popular Lens Bar returns and is bigger than ever for 2020. The UK's largest display of lenses will feature leading brands such as Zeiss, Cooke, Arri, Angénieux, Leitz, Canon, Sigma, Sony, Kowa and more, and allow visitors to evaluate and compare a large number of different lenses and get a feel for the differences in frame size, focal length and aesthetic look. CVP experts will be on hand to guide demos and advise on all aspects of glass. And the company will be highlighting the potential time and cost savings its free online Lens Coverage and Camera Comparison tool can provide by allowing productions to assess what combinations of lens and camera will work for their deliverables before physical testing begins.
There will be a new Wearable Zone, enabling visitors to try on and test products such as the Steadicam, ARRI Trinity, Easy Rig, ReadyRig, Tillta and more, complemented by a Motion Area, where visitors can examine the very latest in Motion Control for different needs.
A dynamic Shoulder Rig display will feature eight cameras in shoulder/handheld configurations mounted on tripods, allowing visitors to assess the best and most affordable solutions for their individual requirements.
And for the first time there will be a Monitor Wall featuring more than 35 monitors ranging from 5" to 17", all displayed side by side and synced via a video router to enable genuine like-for-like comparisons.
CVP will also offer a seminar/workshop programme for the first time at the show, with scheduled sessions from a variety of guest experts planned to give visitors a taster of the informative events the company holds at its Fitzrovia based creative facilities in Newman Street and Charlotte Street.
The production sector is booming. However, the increased volume of content being created, and the requirements to fulfil all the commissions, means that the industry faces what we see as three headline pressures: a shortage of studio space, a shortage of kit, and a shortage of crew," says CVP Sales Director, Jon Fry. "While we can't help with the shortage of space, we can help with supplying kit, and we are also investing in the industry by facilitating training for crew in conjunction with trade associations, as well as providing hands-on experience and detailed advice at shows such as the BSC Expo."
Visit CVP at stand 001 on the Mezzanine floor at BSC Expo 2020 and find out more about the presence at the show here: www.cvp.com/bsc
About CVP
For more than 30 years, CVP Group has been one of the leading Broadcast and Professional video solutions providers in the United Kingdom and Europe, with a comprehensive UK sales and support infrastructure. The company prides itself on maintaining close relationships with key manufacturers such as ARRI, Sony, RED and Canon, and uses its unrivalled experience to listen to customers, understand their needs and deliver the right solution with first class service. CVP Group offers creative consultation, sales advice, technical service provision and training.

For more information visit: CVP.com