Rory Peck Trust announces 2021 Awards finalists

Congratulations to all the 2021 finalists of the Rory Peck Awards!
The Rory Peck Trust is proud to announce the finalists across the four Awards categories, from an incredible range of entries highlighting the extraordinary talent and dedication of freelance journalists, camera operators, and filmmakers worldwide.
The 2021 finalists reported from all over the world, covering unique angles on the biggest issues of our time and unforgettable stories that we wouldn't otherwise hear. Their work looked at conflict, protest, oppression and the impact of tourism through powerful and intimate footage from Myanmar to Nepal, China to Madagascar and beyond.
---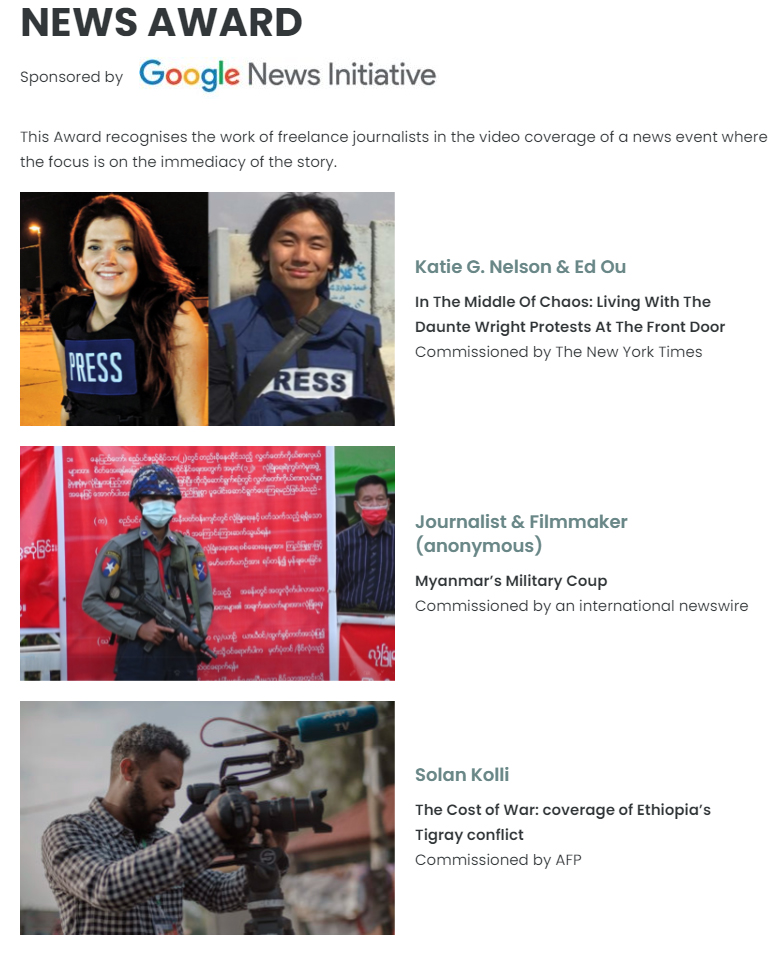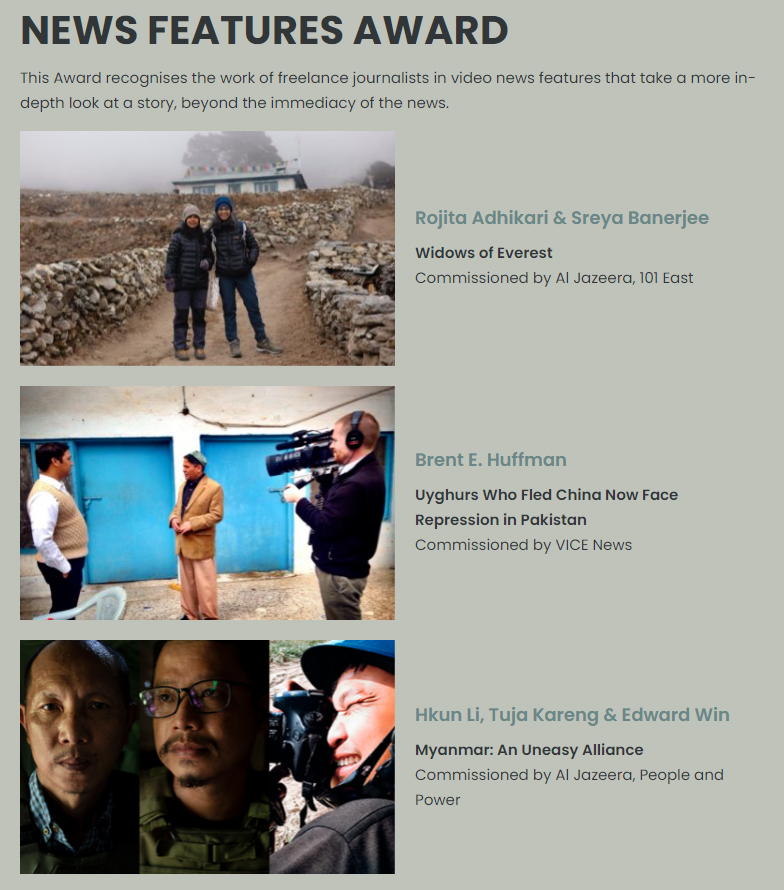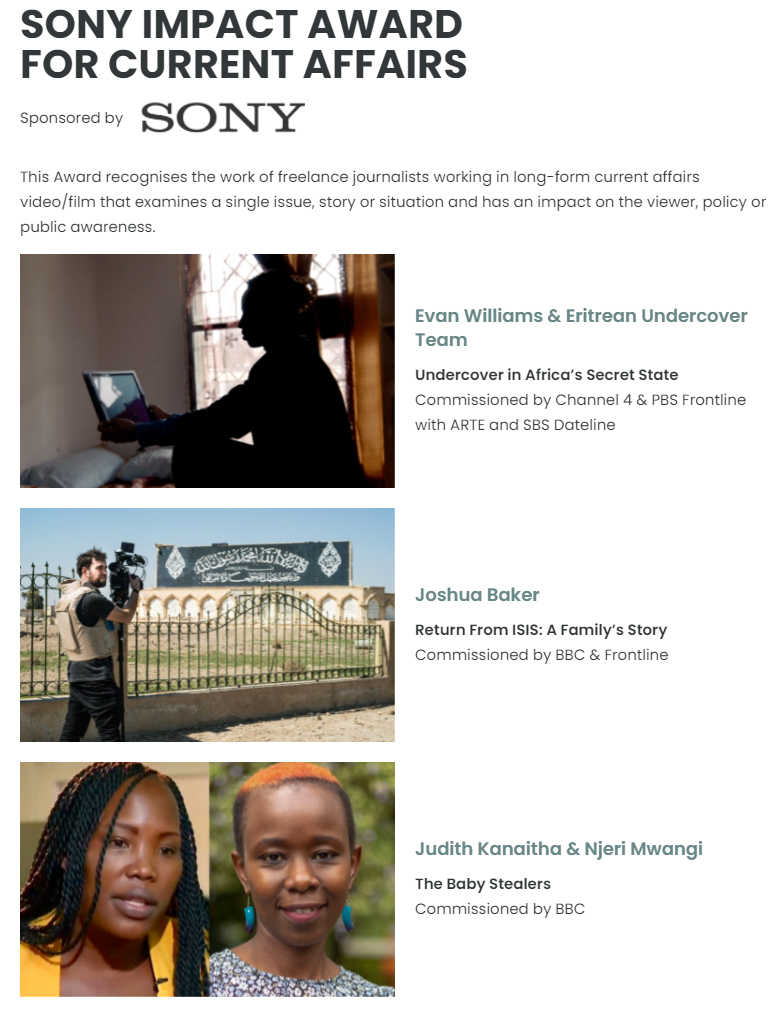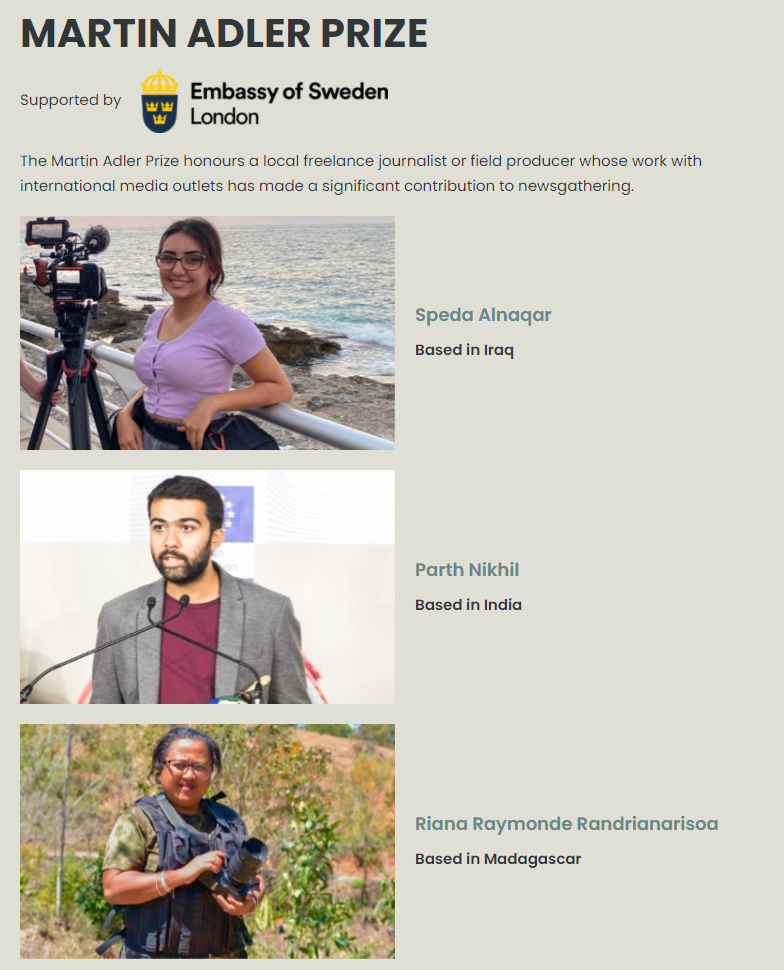 Find out more, including who the 2021 judges are, on the Rory Peck Trust site:
rorypecktrust.org/awards/finalists-2021
---
Attend the Awards!
The awards are taking place at the BFI Southbank, London on Tuesday 16 November. The evening will be presented by Charlene White and James Mates.