Rory Peck Awards 2010
The closing date for entries for the Rory Peck Awards 2010 is Monday 6 September. These prestigious awards are open to freelance cameramen and camerawomen working in news and current affairs, and will be presented on Wednesday 17 November.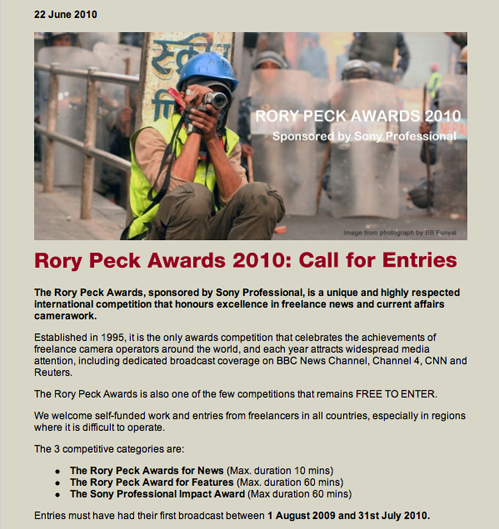 For more information and to enter, click here.