Rory Peck Awards Winners 2015 announced

The Rory Peck Awards 2015 honoured the work of freelance cameramen and camerawomen in news and current affairs at their twentieth anniversary event hosted by Sky News Special Correspondent, Alex Crawford. The night's four awards were presented to freelancers from northern Iraq, Pakistan and Syria, demonstrating how much the news industry is relying on local freelancers for its coverage of on-going conflicts and hard to reach stories. The ceremony, at London's BFI Southbank, also highlighted the work of the Rory Peck Trust (RPT) and its support of freelance journalists worldwide.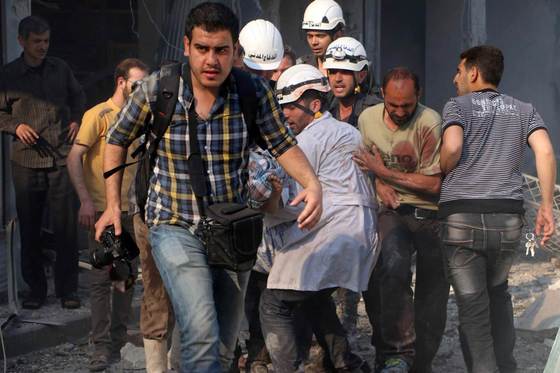 The Rory Peck Award for News was won by 27-year-old Syrian freelancer, Zein Al-Rifai, for his coverage of the on-going conflict in his home city of Aleppo. Aleppo: Life in Ruins, commissioned and broadcast by AFPTV and shot between June 2014 and February 2015, shows the consequences of the almost daily barrel-bombing and the day-to-day reality of peoples' lives in the rebel-held area of the city.

Judges said Zein's impactful footage, whilst showing injuries, death and grief "never loses sight of the humanity – of what makes people continue to soldier on – in the worst of circumstances." The award was presented by BBC Chief International Correspondent, Lyse Doucet.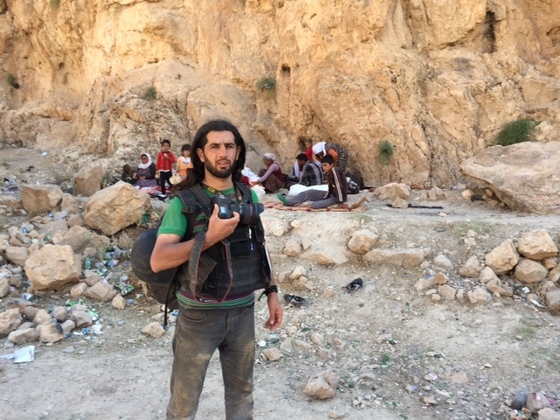 The Rory Peck Awards for News Features was presented to Iraqi freelancer Zmnako Ismael for On the Road with Yazidis Fleeing Islamic State, a self-funded entry broadcast by Channel 4 News. Zmnako filmed the exodus of tens of thousands of Yazidis from Mount Sinjar in Iraq during two days in August 2014, rarvelling the entire route from the Newroz refugee camp in Syria to the mountain and back.
Judges described his footage as "incredibly moving". "You felt completely immersed in that incredible story of what felt like an almost biblical exodus. It was beautifully shot and left a real impression." The award was presented by freelance journalist and former Rory Peck winner, Sorious Somoura.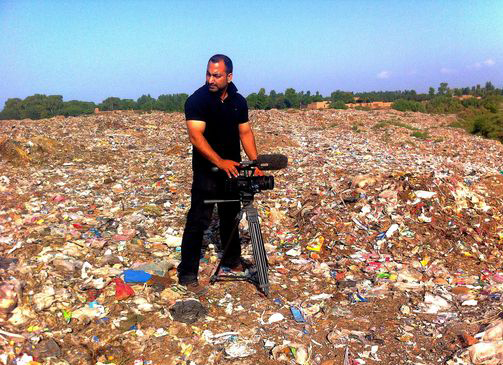 The Sony Impact Award for Current Affairs was presented to Pakistani freelancecameraman Haider Ali. Haider won for Pakistan's Hidden Shame, which reveals how tens of thousands of vulnerable young boys across Pakistan have become the victims of paedophile predators, many of them bus and truck drivers who have openly admitted to sex with the boys.

Judges said the film was shocking and powerful, "It made a huge impact, the camera just quietly letting people talk. It was sympathetic and unobtrusive, I felt we were with those kids." The film was produced by Clover Films for Channel 4.

This year's Martin Adler Prize, sponsored by Hexagon, was awarded to Hassan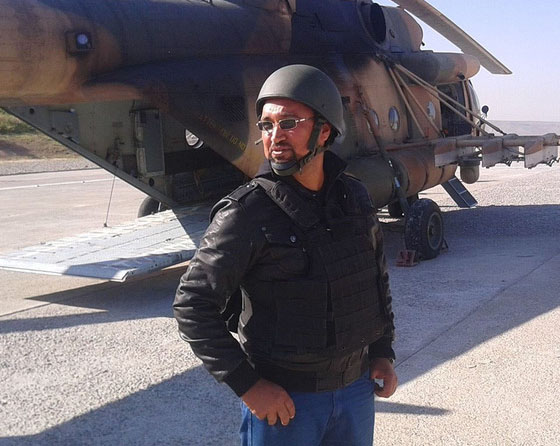 Ashwor, a freelance fixer based in Dohuk, Northern Iraq. Hassan, has become a key contact for visiting journalists and human rights organisations, especially those investigating atrocities perpetrated against the Yazidi community by Islamic State. The Martin Adler Prize honours a local freelancer who has made a significant contribution to newsgathering under challenging and difficult circumstances within their own country.
Tina Carr, Director of the Rory Peck Trust, said: "After 20 years, the mission of RPT continues: to provide practical and financial support to freelance journalists and their families worldwide. Tonight's award winners and finalists demonstrate why – they bring us stories that are hard to reach and difficult to tell, and without their talent, determination and bravery our understanding of the world suffers. As journalists continue to be targeted all over the world, freelancers remain the most vulnerable. They deserve our recognition, support and protection more than ever."
"The work of tonight's Rory Peck winners and finalists leaves a real impact on all of us because they take us on a journey behind the images." said Michael Harrit, Marketing Director, Media Solutions, Sony Professional Solutions, Europe. "These are important stories that reveal the different sides of humanity and the world we live in today – they connect us on a human level with situations that are often far-removed from our own. Filming in countries like Syria, northern Iraq and Pakistan is an ever-growing challenge that requires skill, creativity and courage, which is why we continue to support the Rory Peck Awards and the important work of the Rory Peck Trust."