Rory Peck Trust COVID-19 Hardship Fund reopens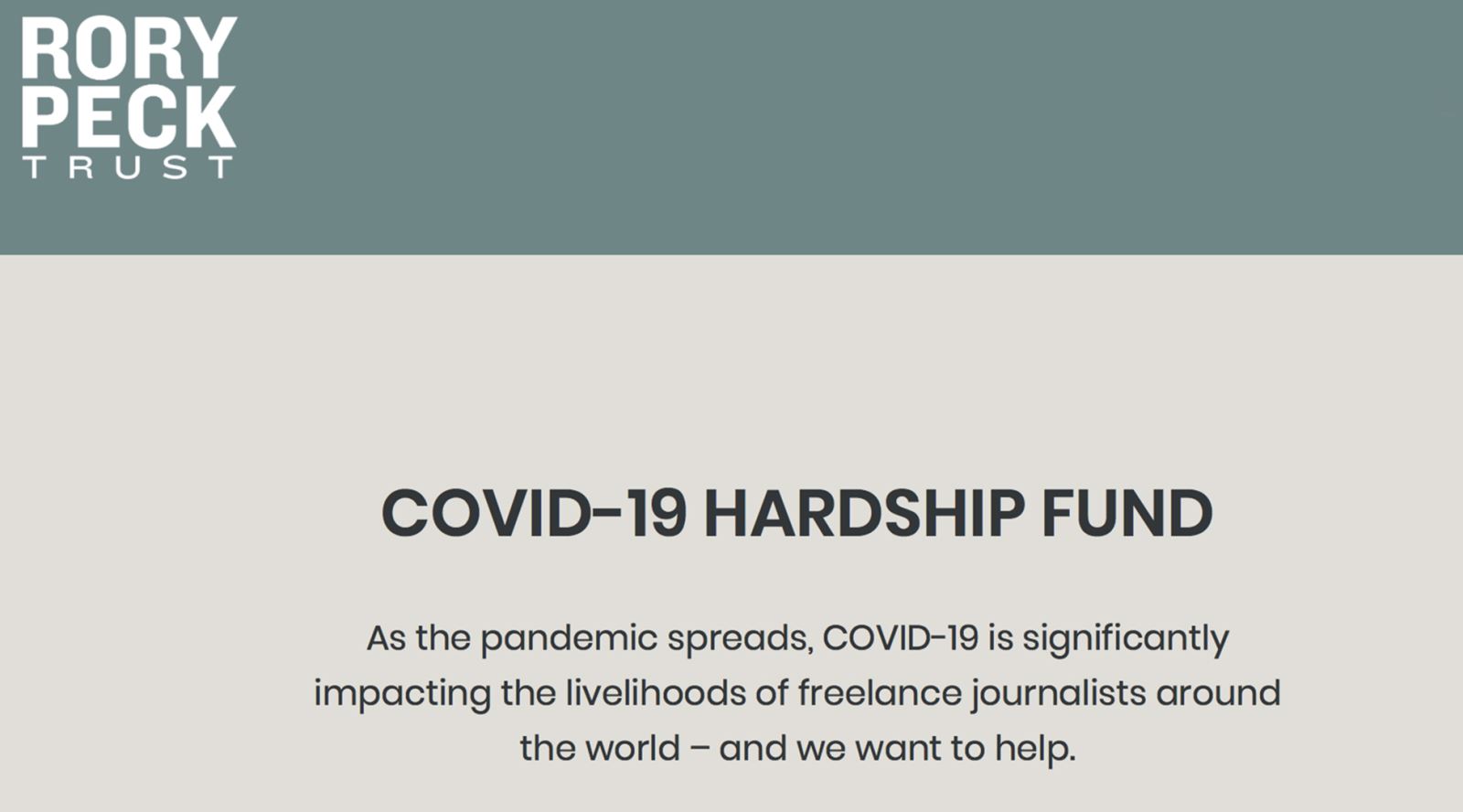 After having to close for a while having been completely overwhelmed with applications for support, the Rory Peck COVID-19 Hardship Fund has been able to open again.
About the fund
In response to the devastating impact of the pandemic, the Rory Peck Trust has created a dedicated fund to provide practical and financial support to active freelance news journalists whose work and livelihoods have been directly affected by COVID-19.
Successful applicants will receive a single grant of between £200–£900 to contribute to subsistence (home/food) costs for them and their dependents.
Am I eligible for a grant?
Are you a professional freelance news journalist whose only source of income is from journalism? If so, then you may be eligible for a grant from the COVID-19 Hardship Fund.
See full terms and conditions – and how to apply
If you are in the fortunate position of not being too badly affected personally by the COVID lockdown and you feel able to support others who are suffering hardship due to the illness or lockdown, you can donate to the fund here:
https://rorypecktrust.org/support-us/#donate