Rory Peck Trust: freelance risk assessments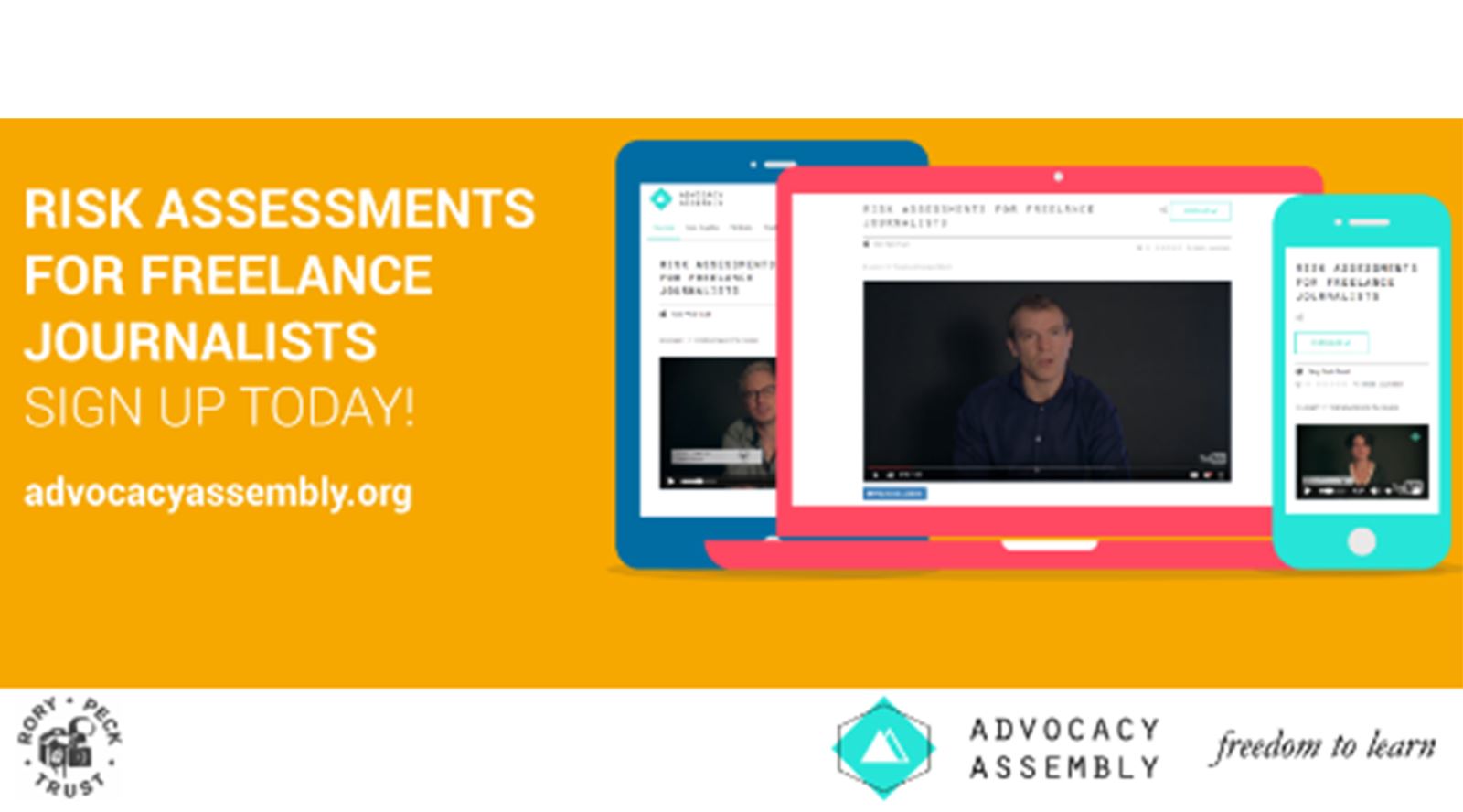 A new, interactive risk assessment for freelancers
Are you a freelance journalist planning an assignment? Not sure how to do a risk assessment? A new interactive course from Rory Peck Trust, produced with Advocacy Assembly, can help.
Using videos, quizzes and downloads, and with the guidance of security experts and experienced freelancers, this free online course will take you through a complete risk assessment, step by step, covering everything you need to know, from travel and accommodation to preparing a communications plan.
The resource is available in English, Arabic and Persian.
Learn more about the Risk Assessments for Freelance Journalists course