Sammy's reunion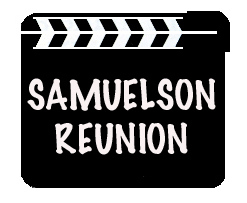 Do you remember the heady days of Samuelson Film Service in Cricklewood? Perhaps you even worked for them? If so, you may like to take a look at the following website:
http://www.samuelsonfilmservice.co.uk/
The staff of the old Samuelson Film Service (Sammy's to their friends) are holding a reunion later in the summer. It's quite likely that there are a few former Sammy's employees hiding away among the GTC membership and Debbie Nyman is keen to get in touch. Even now, we know of at least two serving GTC Council members who used to work at Cricklewood and there are sure to be more out there. So who are they, and where are they now?
Also, if you know of any other ex-Samuelson staff, please do let them know and encourage them to get in touch.
It should be quite a gathering!
And for those of you who don't know about Samuelson's ... well, they were by far the largest film and TV equipment rental company in Europe. The group included camera, sound, grip, lighting, television, sales, studios and even a pub!