See Motion Impossible at IBC 2017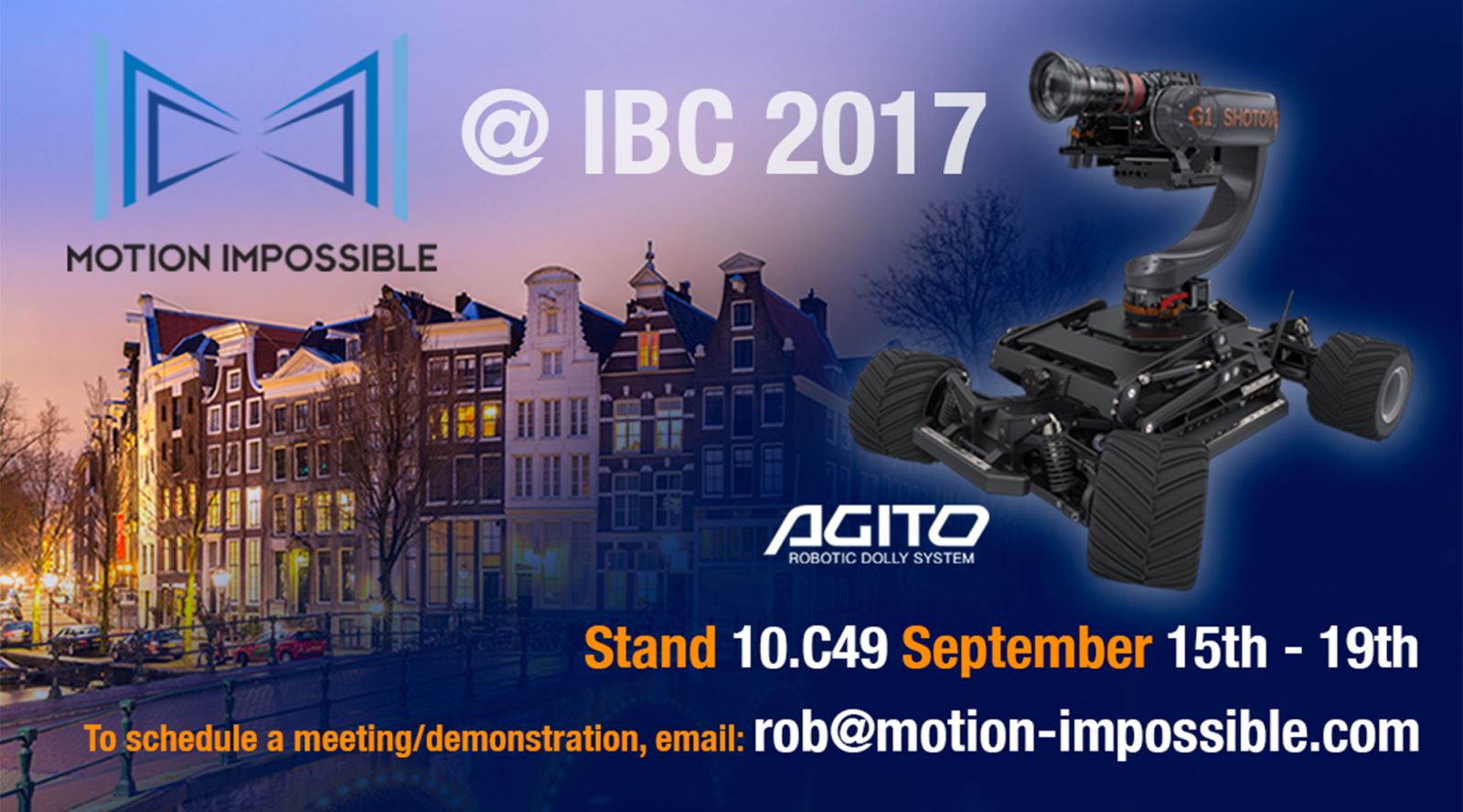 If you enjoyed the article in the latest issue of Zerb about the innovative new remote control tracking devices from UK company Motion Impossible and are going to IBC2017, there will be the chance to see the AGITO and other products there.
The modular robotic dolly system can be used in the studio, on location or for VR.
Applications
Studio use (free movement or rails) – recordable, repeatable moves.
External use (free movement or rails) – slow to high speeds over smooth or rough terrains, provides a solution where cars are not suitable.
VR/360 – stabilised VR & 360 content capture, solves the problem of removing the camera operator/rig from shot.
Industrial/commercial imaging – for dangerous locations, restricted access or frequent repeatable monitoring. Removes human risk or cost.
Differentiation
Intelligent Interface – the controller has been developed to be intuitive to use and minimises takes required to capture the perfect shot.
Chassis/control – designed from years of production experience, manufactured from high-grade materials, made for professional broadcast, TV and film use.
Modularity – supports a range of optional stabilisers which are capable of taking third-party gimbal and gyro heads, MI dollies can be configured perfectly for fast and efficient content capture.
Transportable – quickly and easily breaks down into multiple flight cases, for taking on standard commercial flights.