Take the Film and TV Looking Glass Survey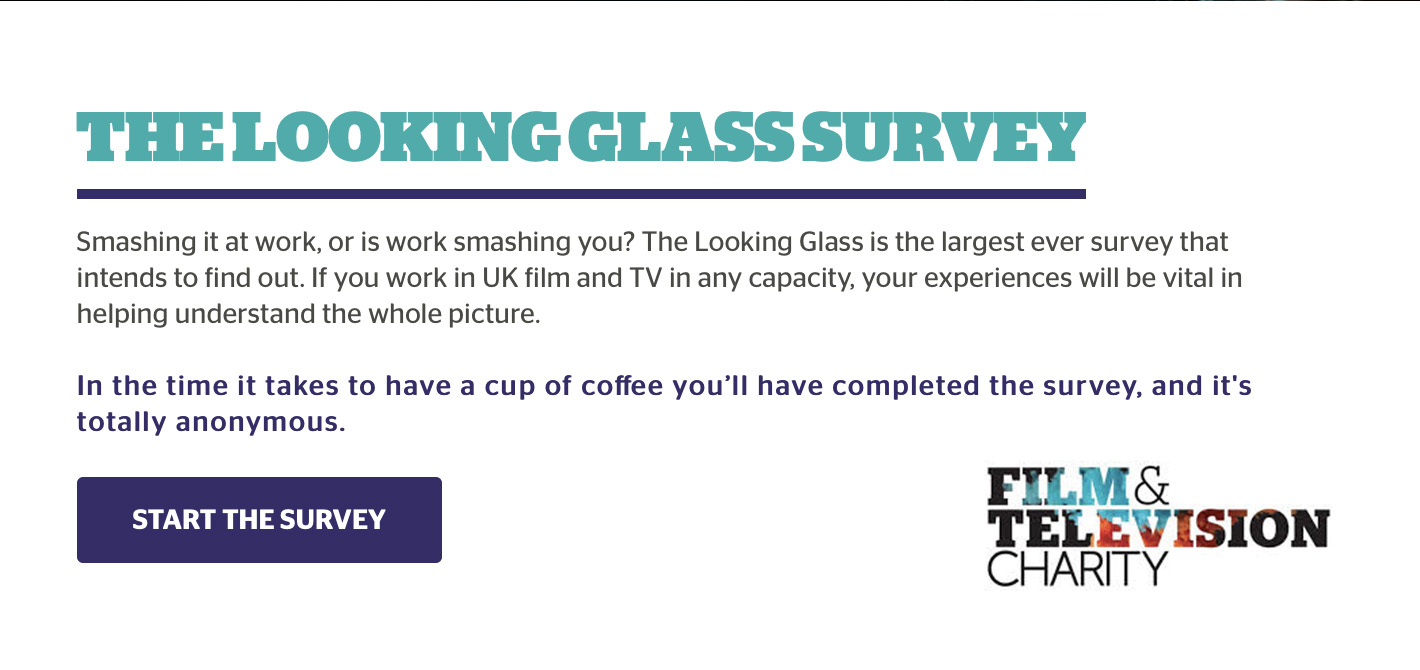 ---
The Film & Television Charity has launched the largest ever wellbeing and mental health survey of UK Film, TV and cinema industry professionals, accompanied by a powerful short film 'Smashed?' created by music video director Tim Pope. The film is voiced by Adrian Lester OBE with music kindly donated by The Cure.
As the charity supporting those working in TV, film and cinema, the Film&Television Charity hears many stories of stress and strain born by the predominantly freelance workforce. Are you throwing yourself into every new job like it's your last? ... But at what personal cost? The Looking Glass is a ground-breaking piece of research for people working in film and television that intends to find out.
Research in other countries suggests wellbeing and resilience concerns are more prevalent in our industry than the general population, but this is the first time a study like this has been carried out in the UK.
Alex Pumfrey, CEO of the Film & Television Charity:
"We know how much people love and are proud of their work in the film and TV industry, but the highs and lows can take their toll. This is why we are now working with industry to face this issue. It's time to establish a robust evidence base and piece together a true reflection of what's really going on. The first step is our industry-wide survey. We are calling on everyone who works in film, TV and cinema to take part and share their experiences so that we can get a true picture of the wellbeing of the industry and use this insight to create real change."
The findings of this research could be game-changing for people working in film and TV. In the time it takes to have a cup of coffee you can share your experiences and help create a true reflection of the industry's wellbeing. The survey is completely anonymous.