The GTC was very sad to hear of the passing of Ted Galione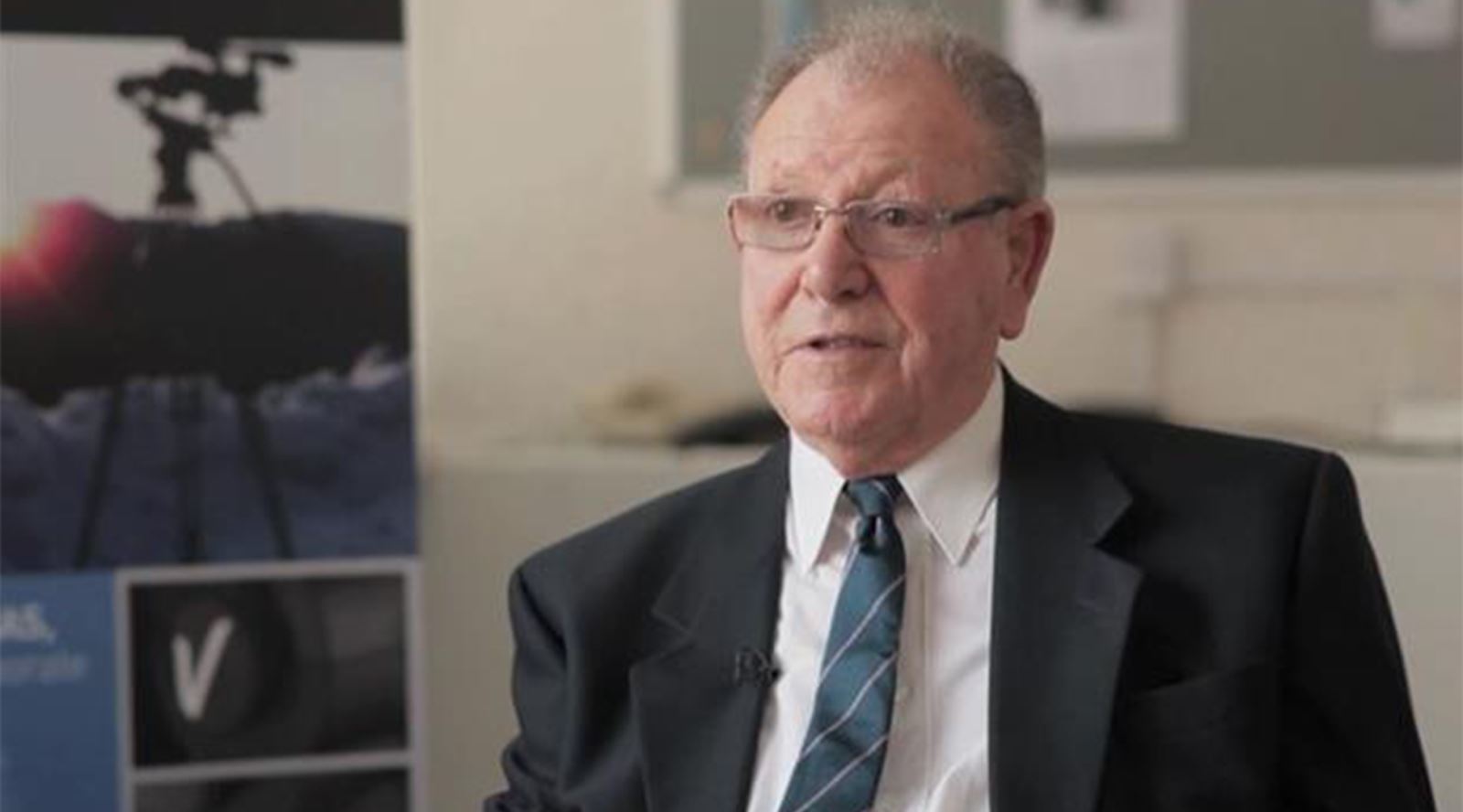 Many at the GTC at been saddened to hear of the passing of Ted Galione, former Chief Desgner of Broadcast Equipment at Vinten. With the company's then director Bill Vinten, he created the Fulmar pedestal – the first fully pneumatic pedestal for TV cameras – for which they were awarded the very first GTC TiCA in 1974.
When the GTC was founded in 1972, Vinten was one of the very earliest sponsors to come onboard as supporters of the new Guild, a lasting relationship that has sustained until today.
GTC President John Henshall recalls:
Ted Gallione was a wonderful, highly talented designer and friend of the Guild.

When the GTC presented the first ever Television Cameramen's Award (for 1974–75) to W. Vinten for the Fulmar pedestal, Bill Vinten immediately handed it over to Ted Gallione as the man who had designed the Fulmar (seen below on the left with Bill Vinten centre and GTC Founder Dick Hibberd on the right).