The Cine Lens Manual Sourcebook is now available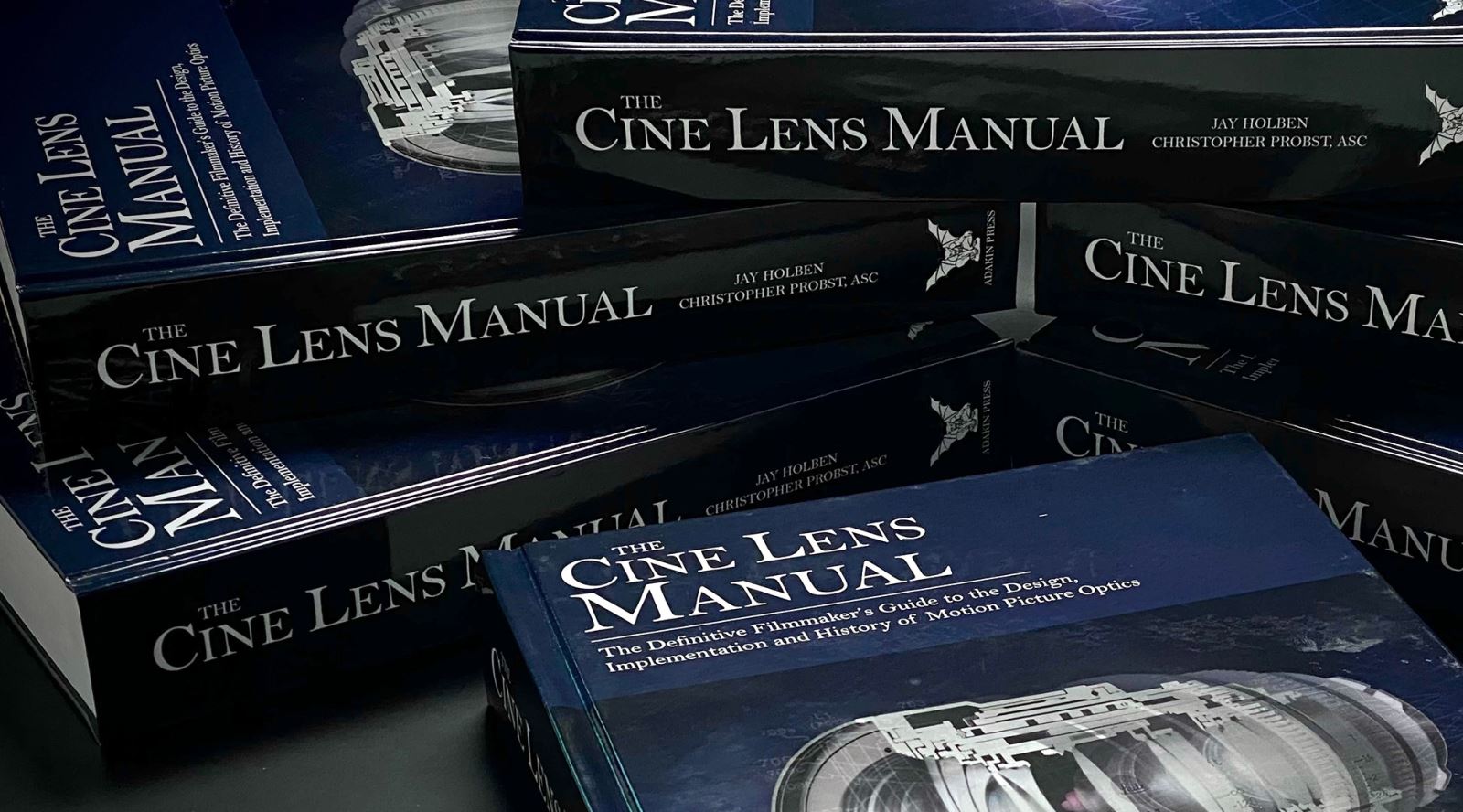 Adakin Press has just released the long-awaited definitive resource on cinema lenses. With more than 60-years of experience between them, co-authored by Jay Holben and Christopher Probst, ASC. The Cine Lens Manual is a journey through the world of cinema lenses investigating every possible aspect from the formation of glass to today's top cinematographic optical tools.
The Cine Lens Manual is designed for readers of all levels from novice to expert. Its 836 pages cover 140 years of cinema lens history filled with 1500 full-color illustrations including photographs, diagrams, and graphics. Detailing 300 lens families, it is written for all individuals with an interest in the lens, anyone looking for deeper understanding of cinema optics.

"It's an essential text for all filmmakers."
— Greig Fraser, ASC, ACS
"The Cine Lens Manual is truly invaluable."
— Russell Carpenter, ASC
"The Cine Lens Manual is my new Bible... engrossing and immensely graspable for all filmmakers."
— Reed Morano, ASC
"I can't put the book down. It's brilliant what Holben and Probst have created. This is a must for every cinematographer."
— Markus Forderer, ASC, BVK



To find out more or to purchase The Cine Lens Manual visit:
www.cinelensmanual.com