The GTC is 40 this year!
The GTC will this year celebrate the 40th anniversary of its foundation. To kick off the celebrations in style, the Guild has commissioned a set of logos for use throughout the year and is grateful to Diablo Design of Wolverhampton for their work on the 40th anniversary branding.
Forty years ago, in May 1972, a few ITV cameramen gathered in a room at ATV Birmingham for the inaugural meeting of what would become the Guild of Television Cameramen.
Two of the founder members are still actively involved with the GTC: Dick Hibberd (member number one and the first chairman) and John Henshall (the first BBC member and vice chairman). Dick is now president and John is vice president.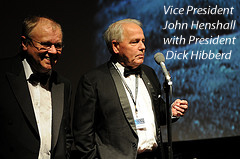 Formed with the goals of promoting high standards in the craft of camerawork, establishing a network for television cameramen (virtually all staff in those days), plus providing a communication route to the manufacturers of camera gear, the early GTC also had some specific aims, such as pushing for credits for cameramen (once again manifesting itself as a problem with the increasingly rushed and squeezed credits on our TV screens these days).

Much has changed in the world of television - the majority of cameramen now work as freelancers; cameras have changed beyond recognition; more and more of us are called upon to multiskill; and the evolution of internet and digital broadcasting has opened up multiple different outlets for our work - but at its core the GTC is still true to those early principles. With the move from staff to freelance employment, avenues for communication and information exchange have become more important than ever; the GTC's close working relationship with its wonderfully supportive list of sponsor companies has secured the route for dialogue with manufacturers; and the annual
GTC Awards ensure that excellent camerawork is rightly commended and celebrated.
These days there are new ways for GTC members to communicate with other members as well as with the outside world – the lively GTC Forum, this website (soon to be relaunched with a bunch of new features), and our new Facebook page. Other strong GTC products go right back to those early pioneering days. The GTC's magazine Zerb, now approaching its 75th issue, was launched in 1973 and has gone from strength to strength, while the quarterly newsletter, GTC In Focus, which started life as a few sheets of photocoopied paper, has evolved into a full-colour 32-page very professional-looking publication, each issue packed full of news and information for members.
Meanwhile, the superb programme of workshops, still provided free to GTC members, and often made possible by the generosity of our sponsor companies, continues to provide an invaluable source of information and avenue for continuing professional development for members.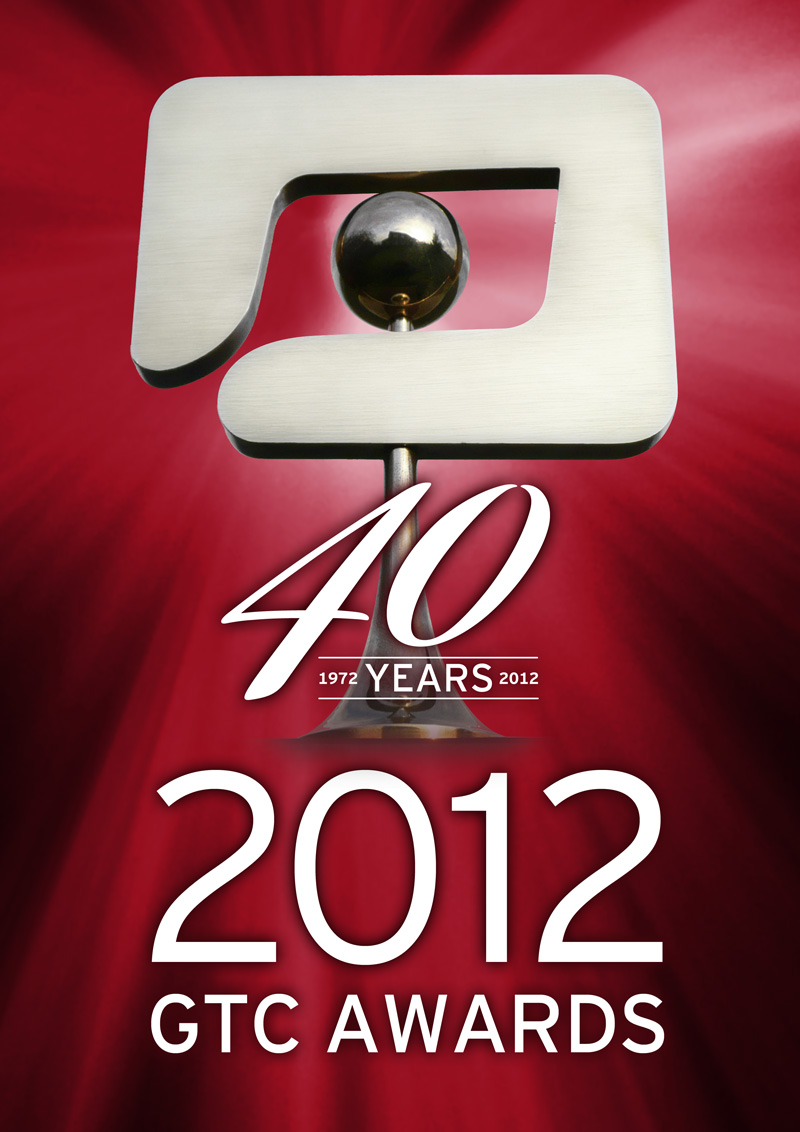 So, 2012 is year for celebrations, and the main event will take place at IET Austin Court in Birmingham on 11 and 12 May. The GTC's 40th AGM will be held in conjunction with this year's GTC Awards. We are delighted that Vitec Group will be the lead sponsors of the Awards Weekend, which will be produced in association with Zerb. GTC members and friends will be able to come together to take stock of the first 40 years of the Guild as well as to play an active part in shaping the day-to-day running of the GTC (2012 is a Council election year). The weekend starts on Friday 11 May and will include masterclasses with expert tutors, an interesting range of exhibits (some old to relive memories, some

new to tantalise for the future) and, as the highlight, there will be a fabulous Awards party on the Friday evening at which the very best of this season's camerawork, as nominated by GTC members, will be celebrated.
Make a note now to join us for our 40th anniversary celebrations on 11 and 12 May 2012.