The GTC is going to miss Martin J Hammond in so many ways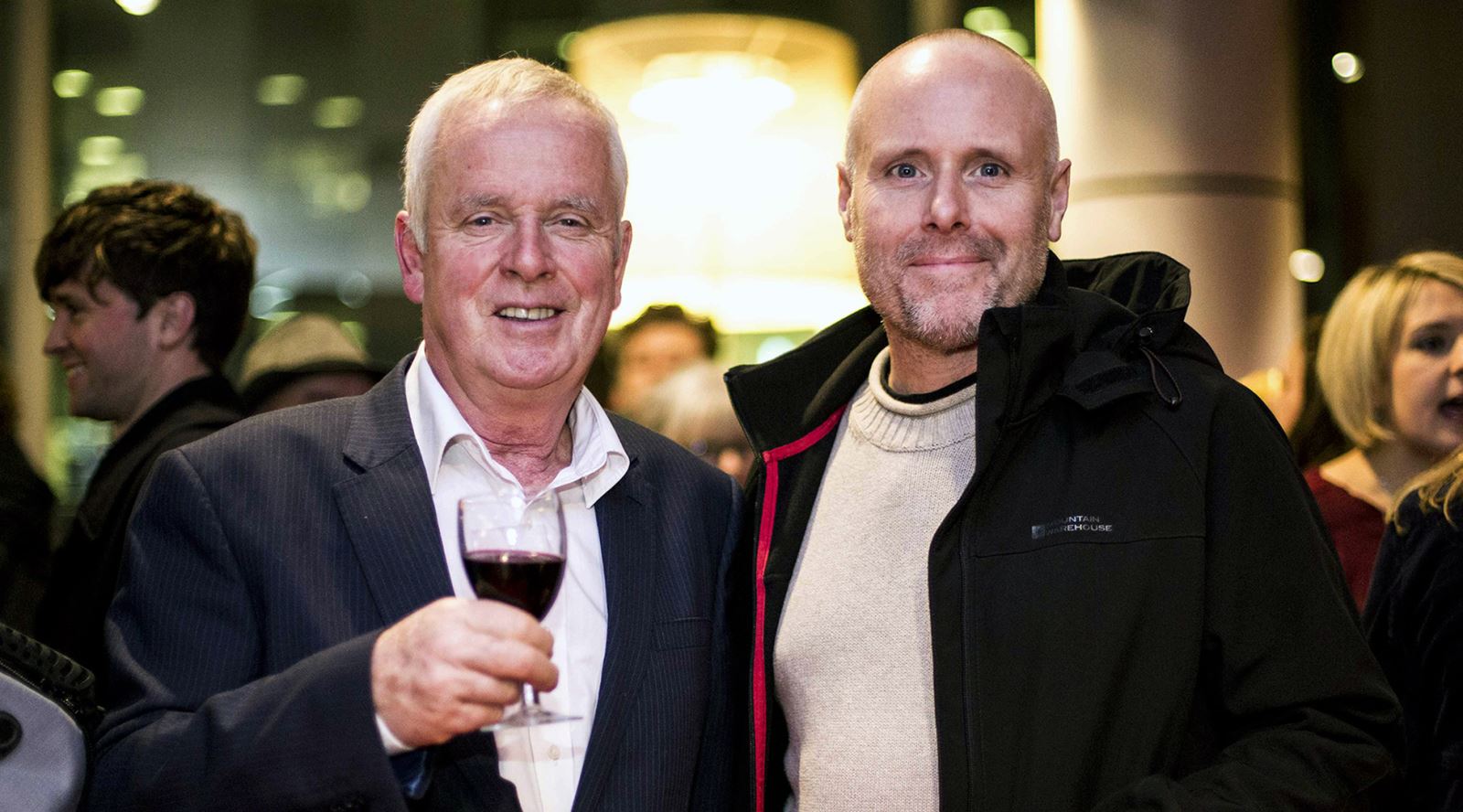 One of the last pictures of Martin - at a premier screening of Requiem with GTC member DoP Stephen J Brand.
Martin John Hammond
1948–2018
With the extraordinarily sad passing of Martin Hammond in a car accident on 7 February, the GTC, as well as many individuals within the GTC, lost a dear friend, a respected colleague and a tower of strength.
Behind the scenes of the GTC, Martin was a crucial 'connector' who made so many things work. They say that no one is irreplaceable – but in many respects this seems simply not to be true in Martin's case. It is hard to think of anyone else with such a long list of contacts, honed over a lifetime within the industry – firstly through his many years working for Kodak, then since taking early retirement, through becoming an omnipresent figure representing and helping out a range of organisations at festivals, exhibitions and industry events, both across the UK and overseas. Nothing ever seemed to be too much trouble for Martin and he devoted boundless energy, over many years, to helping out not just the GTC but also the BSC, GBCT, IMAGO, Wildscreen and the Jackson Hole Wildlife Festival, not to mention other non-industry related voluntary work, such as for a local school.
Martin was kind, generous with his time and knowledge, and just loved to put people in touch with other people to their mutual benefit. It is sad to reflect, for instance, that he played a part in setting up at least three of the articles in the latest issue of Zerb. Martin also assisted GTC Advertising and Sponsorship Manager James French with his work, forging new contacts for the GTC and looking after our relationship with some of our important sponsor partners. He could also always be relied upon to help with facilities for the GTC Awards judging, at GTC events, and particularly doing 'meet and greets', something at which, with his effortless charm and infectious enthusiasm, he was just brilliant.
It is particularly poignant to reflect that last year the GTC Council voted to formally recognise Martin's huge contribution by making him a Fellow of the GTC; he was due to be presented with this at the GTC Awards event to be held at Brooklands on 3 June this year. He was also an Honorary Member of both the BSC and the GBCT.
We will miss you so much, Martin J Hammond.
Martin's funeral was a private family event and there will be a bigger memorial service in due course. Those who would like to mark Martin's passing with a donation can do so here: www.memorygiving.com/martinjohnhammond