The GTC welcomes Solidmate as a new sponsor company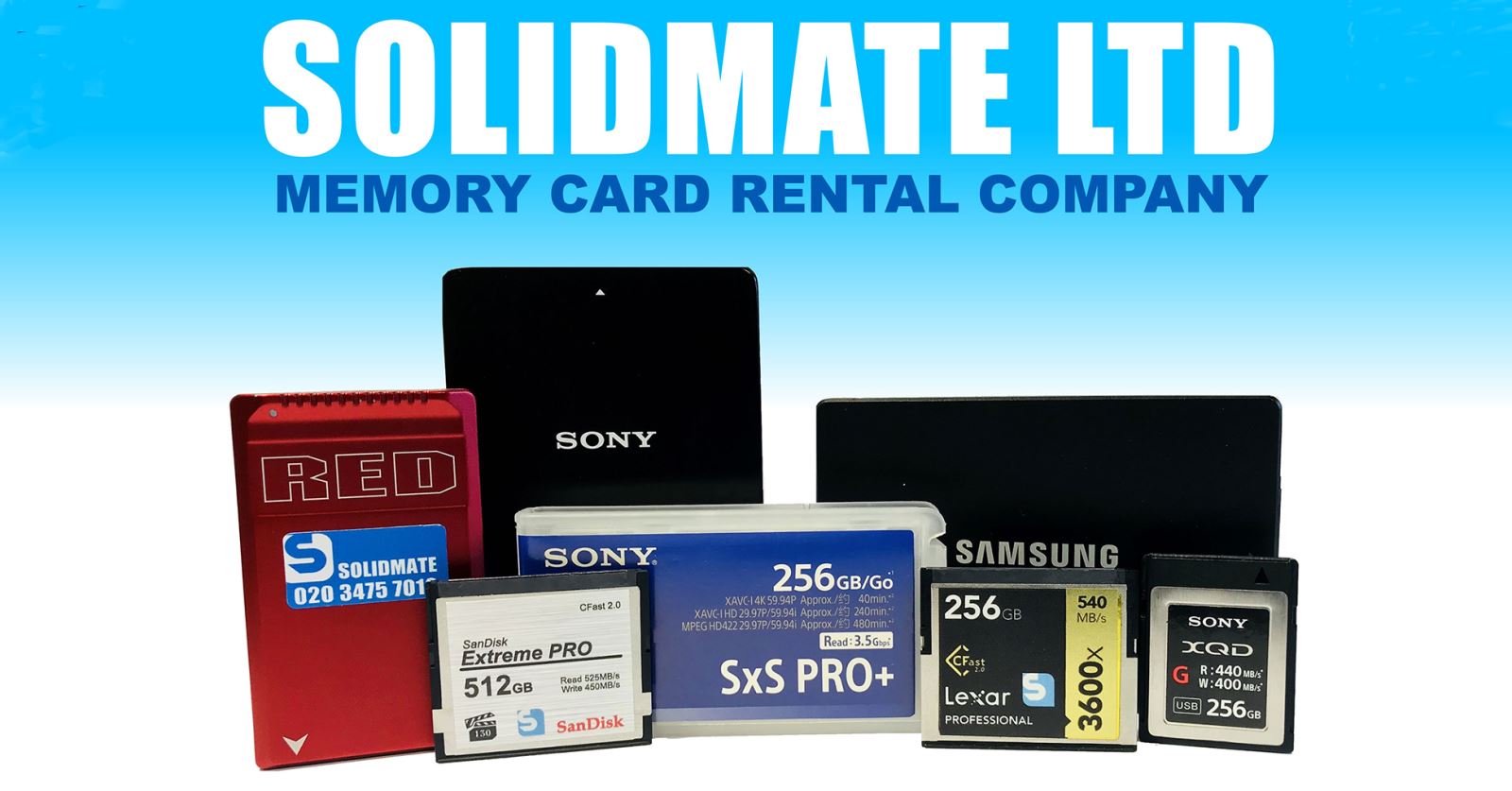 The GTC is delighted to announce that solid memory hire company Solidmate has recently joined our growing list of sponsor companies.
By way of introduction, Solidstate has provided this short history of the company:
Back in time, long ago, there was a thing called Tape. It was a faithful companion to cameras and camcorders for many years but the tape apocalypse was upon us, where a new dawn in camera technology would unleash the need to record in a different way. This was the Digital Age!

The Memory Cards (Solid State Media) came in their droves and soon tape was a distant memory (pardon the pun)... but soon there was not enough memory to go around as the data-hungry cameras advanced with super speed, and the memory was being eaten up in just a few minutes. Things had to change and had to change fast so that the cameras could keep on rolling.

Thankfully, Solidmate Ltd came to the rescue.

Solidmate was the brainchild of Paul Parsons (ex senior hire coordinator at an equipment rental house) whose 15 years in the business recognised the need for more camera memory and, with the Digital Age here to stay, a gap in the market that needed to be filled. It was just over 5 years ago when Paul decided to invest everything he had – blood, sweat, tears, knowledge of the industry and the great relationship he had with clients – and Solidmate Ltd was born.

Solidmate can boast being the only supplier at the time to concentrate purely on the rental of solid state memory to the broadcast and film industry. Since then, others have followed suit, but Solidmate retains a large client base and not only in the UK. Solidmate provides an unrivalled service to not only DOPs, production companies, big and small, far and wide, but also to many equipment rental houses where their need exceeds their stock. Solidmate concentrates on just one aspect of the industry and makes sure it's done to the best possible standard – which is why it now has clients all over the world.

Memory cards are getting bigger (in capacity) and faster, but this does mean that the price tag also gets bigger – much bigger! Solidmate is always looking for ways to keep costs down for clients and will always look to do you a deal; the staff are very knowledgeable on card compatibility and are always happy to help, making hiring memory easy and cost-effective. Solidmate Ltd guarantees to beat any quote provided subject to availability.
So don't forget, if you need to hire in extra memory,

do get in touch: info@solidmate.co.uk
or check out the website www.solidmate.co.uk
Setting up an account couldn't be easier – no jumping through hoops, just a quick and easy online form.