The GTC welcomes the IAWF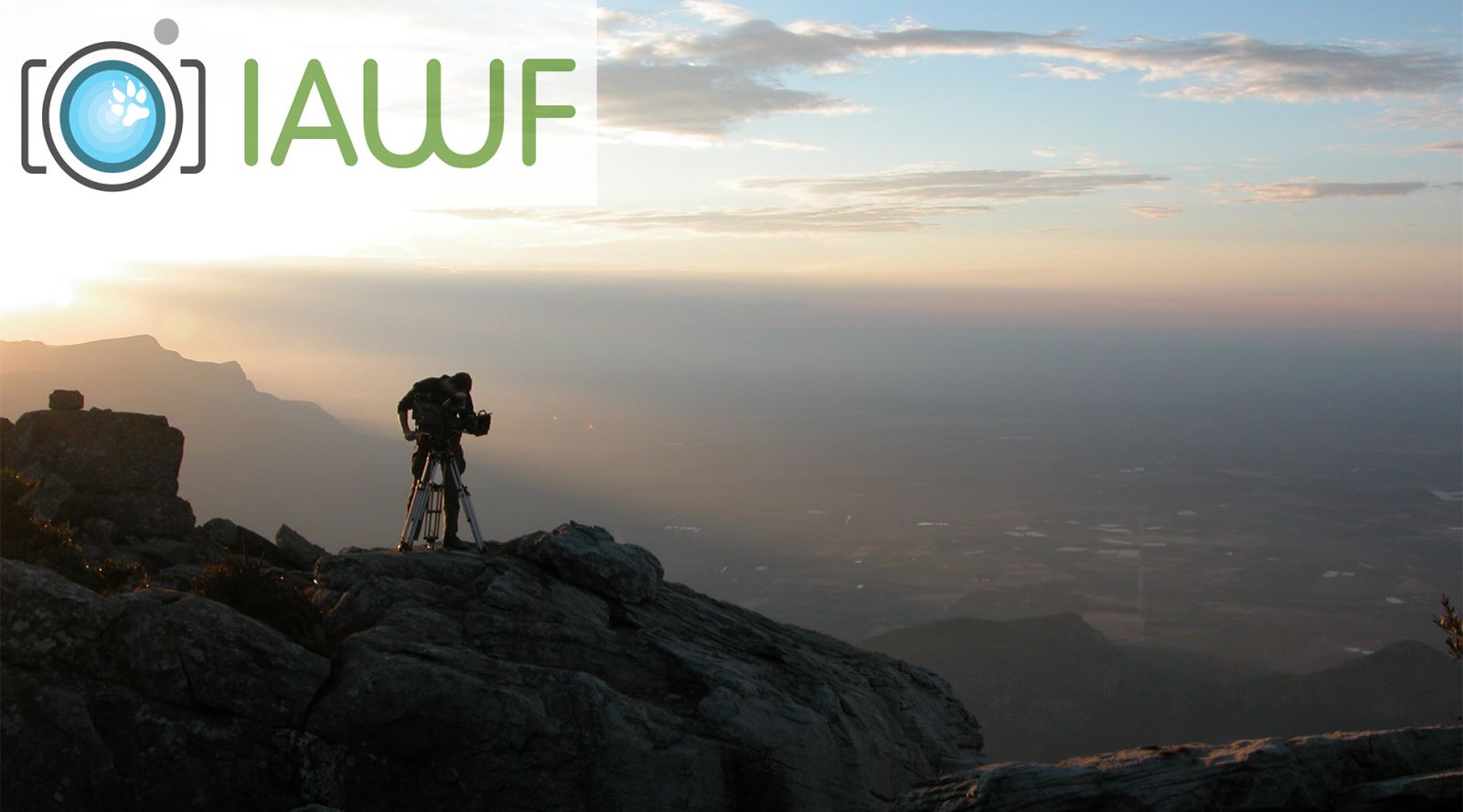 The GTC is pleased to announce that, since 1 January 2016, the International Association of Wildlife Film-makers (IAWF) has been affiliated to us. The IAWF's 80 plus members will become part of the GTC, bringing with them all their expertise in this specialist area. Due to the nature of their work, IAWF members tend to be scattered worldwide, and often away for long periods of time, so administering a similar range of member benefits as that offered by the GTC has proved difficult. Now IAWF members will be able to share in and contribute to the full range of GTC activities.
Dr Keith Massey, Chair of the GTC, says:
"It is with great pleasure that I welcome all the wildlife film-makers of the IAWF, who are now affiliated with the GTC. When the suggestion of getting together was first raised, my own instinct was that it would be a very beneficial arrangement for both organisations and all my colleagues on the GTC Council were, I am pleased to say, very positive about it too.
It can only be for the good of us all, as under the new arrangement our involvement in the wonderful world of television now covers every genre. Although I never went down this road, I have always greatly admired the wonderful professionalism of this side of television camerawork. Indeed, it was watching the Zoo Quest programmes with David Attenborough as a boy, and the work of the cameraman Charles Lagos (later BSC), followed by other pioneering programmes made by Armand and Michaela Dennis, and Hans and Lotte Hass, that inspired me to dream of being a cameraman. Sadly, I don't think I would have the patience to sit in a tent for three weeks in freezing temperatures waiting for a glimpse of a snow leopard – but I greatly admire those who can!
Television is evolving at a tremendous pace with the technical standards offered by HD and now 4K and 8K, which will ensure that high-quality camerawork should (though I'm sure we will still have our battles for recognition and fees!) keep our jobs safe for the foreseeable future.
I am so excited that we can pool and share our thoughts on so many relevant and overlapping areas, as well as for the opportunities this affiliation offers for great stimulating workshops and interesting articles for our publications that will promote the exchange of knowledge.
Welcome IAWF – may this be the start of a great relationship."
Andy Shillabeer, Chair of the IAWF says:
"Times are changing, with new media outlets, social media and endless new platforms for distributing content. As an organization focused on a small group of very specialist camera people, it is challenging to keep up with the ever increasing pace of change and yet still deliver value to our members.
The new affiliation of IAWF to the GTC is a perfect move forward into this diverse and exciting digital future and will bring many benefits to all our members.
When I started in this area of the TV industry I was inspired by many great wildlife film-makers who set the early benchmarks for the modern natural history genre; people like Hugh Miles, Martyn Colbeck, Kevin Flay, Martin Dohrn and Alastair Macewen to name but a few. But as a young film-maker with a passion for movies I was always intrigued, as are many of our members, with the ongoing challenge of bringing the drama, emotion and visual techniques of feature films and TV drama to the stories we tell about the natural world.
I think that our affiliation with GTC now adds to those aspirations. By bringing together our two film-making communities we've created a forum for a great exchange of thoughts and ideas between our memberships and the shared benefits of our respective strengths. Having been a member of IAWF since I started my career, I am very excited to now be a part of this new affiliation.
Thank you GTC for your hearty welcome to our members – exciting times!"