The GTC welcomes VMI as sponsors

The GTC is delighted to welcome VMI to our growing list of sponsor companies. Digital and HD specialists, VMI run many events and workshops of interest to cameramen and you can see a full schedule of the events they have planned so far this year under Events on their website www.vmi.tv. The website also feataures a useful collection of articles about technology and camera formats currently including RED, XDCAM-EX, DVCPro HD, AVC Intra and HD lenses under Useful Stuff.
Established in 1979, VMI is a very successful digital facilities companies and a major supplier of HD camcorder equipment in the UK. VMI specialises in supplying quality HD and broad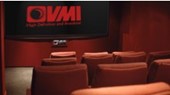 cast camera and grip equipment for drama, feature and documentary productions. VMI operates out of three London offices: the North London office is themainequipment prep area which includes camera test rooms; HD post-production is located at West Digital in Shepherds Bush; and the Soho office features a cafe (called 16mm) and 16 seat HD screening room theatre and client hospitality area.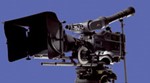 VMI also has a specialist HD film unit which provides support for feature films. This department includes assessing film finance subsidies to part defer charges for camera hire, post-production and screening facilities. Over the last three years, VMI has been involved in the production of more than 46 feature films and has taken an investment in several of these projects.
VMI was set-up in 1979 by the founder, Jeff Bassett as a company converting early Phillips VCR machines to run in long-play mode and evolved to be an HD camera rental house for documentaries, dramas a features over the next 25 years. Today it is run by Barry Bassett and Kevin Oaten.
VMI Head Office
Unit 1 Granville Industrial Estate
146-148 Granville Road. London.
NW2 2LD
Rental Desk: 0870 850 1444 or 020 8922 1222
General Enquiries:
+44 (0)870 850 1444 or 020 8922 1222
VMI HD Screening room
c/o 16mm Café
19 D'Arblay Street. London.
W1F 8ED
Tel: 0870 850 1444 (VMI)
Tel: 020 7287 0224 (16mm)