The GTC wishes Tina Carr well as she moves on from the Rory Peck Trust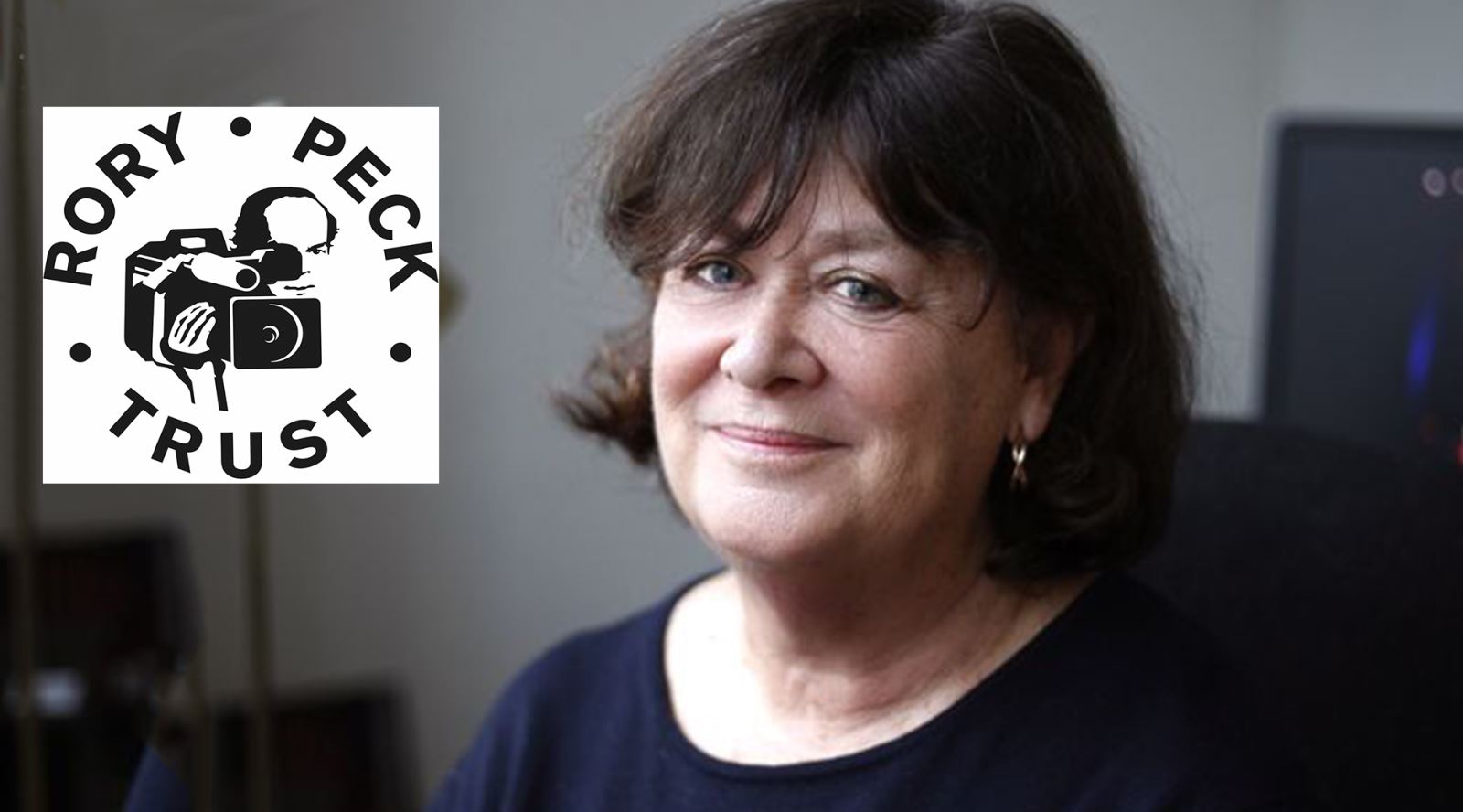 Tina Carr, Director of the Rory Peck Trust, has announced her decision to leave the organisation in the summer after 21 years. The GTC has enjoyed working with Tina to support the charity and wishes her all the very best for her future challenges.
Tina says:
"After 21 extraordinary years as Director of the Rory Peck Trust, I've decided that it's time for a change. I've begun heading off in a different direction and will be leaving the Trust this summer, going back to my own freelance life.

I didn't mean to stay so long! Being Director of a charity dedicated to journalism was never a role that I sought – but I got lucky. For the first six months, the Trust was just me, an old desktop computer and an orange box for a chair. Then the big challenges began, and the biggest of these was to make the Trust work.

I've loved my job, believed wholeheartedly in the Trust's mission, and enjoyed working with the very best individuals and organisations. I don't know where the years have gone – I have never been bored, not once. It has been so challenging and absorbing.

Now I am moving on – and I know I can. This unique organisation is in good shape and good spirit, it has an active and involved Board, a wonderfully supportive Advisory Committee, many friends and committed and loyal funders. And of course it has the team… the famous RPT team. This small band of dedicated and talented individuals whose energy, invention and optimism have helped to build – and will continue to build – the Trust's reputation and impact. How lucky I've been to work with them all – and how I will miss them!

My job may be done – but the Rory Peck Trust has proved beyond doubt that it is here to stay, its work developing, relevant and needed more than ever. The Board are now busy planning for new leadership and I will be here for a smooth handover.

I will be leaving with huge respect and admiration for the freelance journalists and their families that the Trust exists to support – and with the deepest gratitude to all of you. I know you will continue to support the Trust and that makes me very happy.

I am so very proud to have been part of it all, and look to the future of the Rory Peck Trust with real confidence."