The Kerri Kart will be at IBC 2016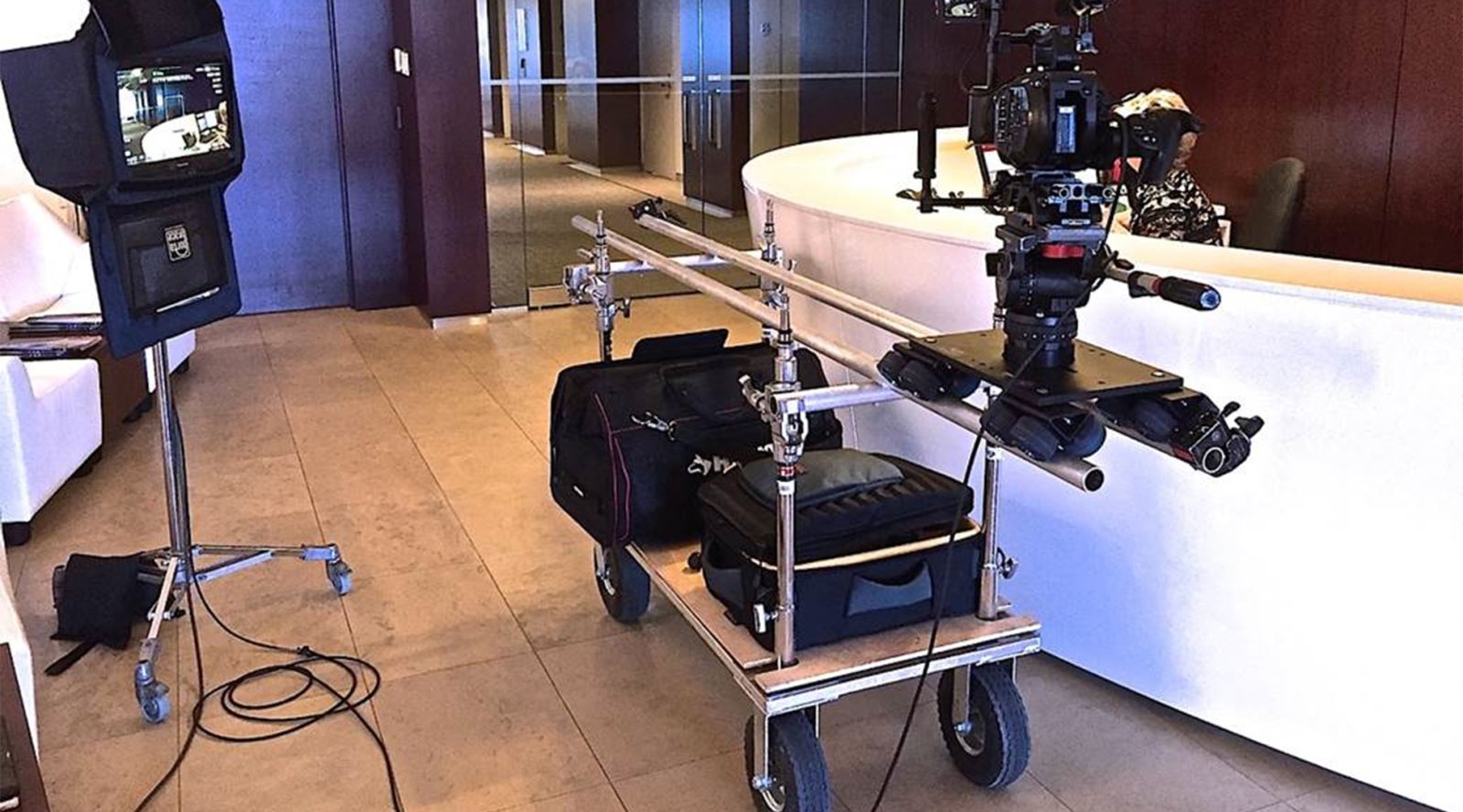 Matthews Studio Equipment (MSE), known for its innovative state-of-the-art "Technology that complements your imagination" for the entertainment industry, will show DoP Bill Kerrigan's KERRI KART, a unique cart/slider option, at IBC 2016 in Hall 12, G71.

Bill Kerrrigan is a Canada-based GTC member and told the story behind the KERRI KART in a recent issue of Zerb.
Read the Zerb KERRI KART article.
The KERRI KART
Moving equipment around sets and locations often used to be time-consuming, requiring several portable cart configurations.
Not any more – thanks to DoP Bill Kerrigan's innovative multi-tasking KERRI KART. Fast, creative and compact, KERRI KART is designed with endless possibilities.
Not only will it move your equipment in a compact form, it also allows for various mounting configurations. Shooters have mounted up to six or more cameras, as well as gimbal systems on KERRI KART, and moved the setup around a stage quickly and efficiently. And, there was even a clear workspace available throughout the shoot.
KERRI KART can also mount stabilizers 6 feet in the air, so the camera is in the shooter's face. The various tools needed throughout the day can sit right under the setup – making teching and balancing easily 50% faster.
Matthews Studio Equipment
MSE is a 45-year-old manufacturer of industry-specialized hardware, camera and lighting support. Its equipment is being used on entertainment productions and in major studios in over 90 countries around the world. The company has been honoured with two Presidential "E" Awards for outstanding contributions to growing US exports, strengthening the economy and creating American jobs. Matthews has also been honoured by the Academy of Motion Picture Arts and Sciences and the Academy of Television Arts and Sciences for Technical Achievement. MSE offices are located at their state-of-the-art manufacturing facility at 4520 West Valerio Street, Burbank, CA 91505. www.msegrip.com