Under-representation of BAME filmmakers challenged at Birmingham City University event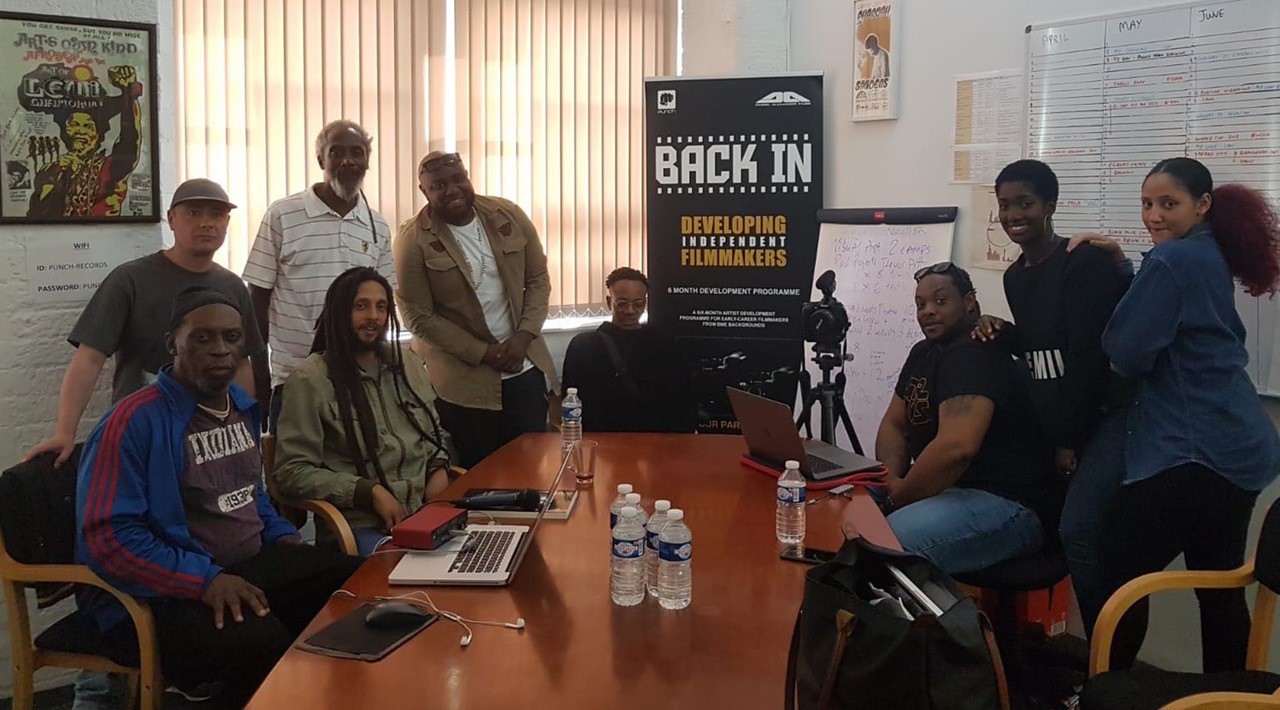 Birmingham City University has played host to an event for Black, Asian and Minority (BAME) filmmakers in the West Midlands with the aim of improving diversity within the region's creative industries.
Back In was organised by the University's Birmingham School of Media in conjunction with creative agency Punch. With BAME filmmakers under-represented within their field, the organisers' aim is to enable diverse talent to seek opportunities for a sustained career in the media industries.
The event on 5 December was hosted by Rajinder Dudrah, Professor of Cultural Studies and Creative Industries at Birmingham City University, alongside filmmaker, director and entrepreneur Daniel Alexander. The latter's short film We're From Birmingham was played at the closing ceremony of the 2018 Commonwealth Games in April, as part of the handover to Birmingham for 2022.
The event featured a panel discussion chaired by Michael Gubbins, Strategic Project Leader at West Midlands Screen Bureau as well as ample networking opportunities.
Rajinder Dudrah, Professor of Cultural Studies and Creative Industries at Birmingham City University, said:
"Statistically speaking, the Black British filmmaker doesn't exist. The truth is this: across the UK there are thousands of BAME film graduates and self-taught independents running flat-out on a daily treadmill of low-budget music videos and no-budget YouTube promotions and short documentaries.
"We hope our event will help change perceptions and bring about change within our region by equipping talented BAME filmmakers with access to industry experts and an opportunity to have their original ideas commissioned on a much grander scale."
Back In will also act as a springboard for an upcoming talent development programme run by Birmingham School of Media and Punch. Aiming to develop early career BAME filmmakers from Birmingham, the scheme helps participants expand their industry knowledge, build professional connections and tap into the city's vibrant and diverse ecosystem.
Punch have been running the Back In programme for the last two years and it is hoped that the University's academic input and cutting-edge facilities – including four TV studios and Europe's largest static green screen – can enhance the participants' career prospects further.

The programme is curated by Daniel Alexander:
"The Back In programme was originally designed to address the under-representation of BAME filmmakers in the local industry. Through an intense six-month programme, we take six filmmakers from varying backgrounds and provide them with training, networking and commissioning to further assist them on their journey of making a career in film.
"We're currently into our second year of running the programme, with many success stories from our original cohort which include some of our members gaining work on a feature film – which has had a cinematic release this year – the development of an independent media company for some and the scouting from Netflix for others. These stories have peaked the interest of various news and media platforms, which has kept Back In constantly in the national conversation surrounding diversity in film and the difference that can be made with the right support."
The event also welcomed back filmmakers from the most recent Back In programme to share their insights from the initiative, including Michael Ellis, Mohammed Mohammed, Lianne Moonraven, Sara Myers and Aaron Wiggins.
About Birmingham City University
● With over 24,000 students from 80 countries, Birmingham City University is a large, diverse and increasingly popular place to study in the UK. The University puts students at the heart of everything it does, giving them the best opportunities for future success.
● Birmingham City University is the largest provider of creative courses in England outside London and the UK's most successful recruiter for art and design in China and Malaysia. The institution also run courses in Hong Kong and Thailand.
About Punch
● Punch is a multi-award-winning music development agency, a sector leader in arts commissioning for BME artists and a partner in a broad range of initiatives aimed at documenting and exploring the impact of authentic urban trends that form the seedbed of contemporary British culture. Find out more on Twitter: @punchrecords