Video Production Workshop for Women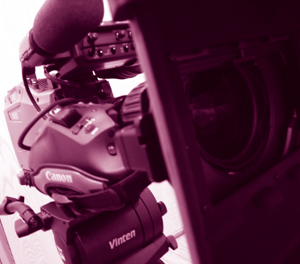 Wed 29 April 2009 10am–4pm
Cost: £35 + VAT
Light House Media Centre
This video production workshop is designed for
all skills levels whether you are a beginner, enthusiast or have more experience but would
like a refresher. The workshop will be delivered
by Nerina Villa, an experienced documentary director who has made films for Channel 4 and regional ITV and has been shortlisted for a Royal Television Society Award.
Contact Kelly Jeffs on 01902 716055 for more details or to book.
This workshop is just one of a variety of education events coming up at Light House. Light House has been supported to develop its media and film education activity and establish itself as an Education Hub through Screen WM's Investment Fund with funds from The National Lottery through the UK Film Council. Visit their website to see more media education events, workshops and courses.

Light House
The Chubb Buildings
Fryer St
Wolverhampton
WV1 1HT
t: 01902 716055
e: info@light-house.co.uk
www.light-house.co.uk