Vislink acquires Gigawave UK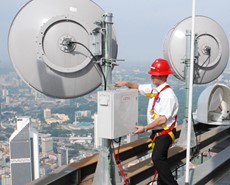 GTC sponsor company Vislink plc, a global technology business specialising in secure communications products and services for the news & entertainment as well as law enforcement & public safety markets, has announced that it has acquired the entire issued share capital of Gigawave Ltd.
Gigawave is a leading designer, manufacturer and supplier of wireless camera, microwave and antenna products for the broadcast market. Gigawave has particular strength in 'on-board' applications for motorsport events around the world. Based in Colchester, Gigawave is privately owned by a number of individual shareholders and employs 87 people. The acquisition of Gigawave will complement and broaden the Vislink Group's capabilities in terms of engineering, product portfolio and geographic reach and will therefore strengthen its position in its broadcast market.

Gigawave will be integrated into the Group's UK operations to realise the benefits expected from improved global distribution of all the Vislink brands and operational efficiencies. Gigawave's founder and existing MD, Henry Barczynski will serve the Group as Chief Marketing Officer reporting to the Chairman and Chief Executive, John Hawkins.
About Vislink plc

The Vislink Group provides secure communication technologies to customers in its chosen markets. It specialises in wireless, video and IP technologies together with supporting management systems. With offices in the UK, USA, Dubai, and Singapore it employs over 200 people worldwide. Products include the design and manufacture of IP Gateways, microwave radio, satellite transmission, and wireless camera systems. Its manufacturing operations are in the UK, USA and Singapore.
See more about Vislink at: www.vislink.com