VMI team cycling to raise £10k for victims of landmines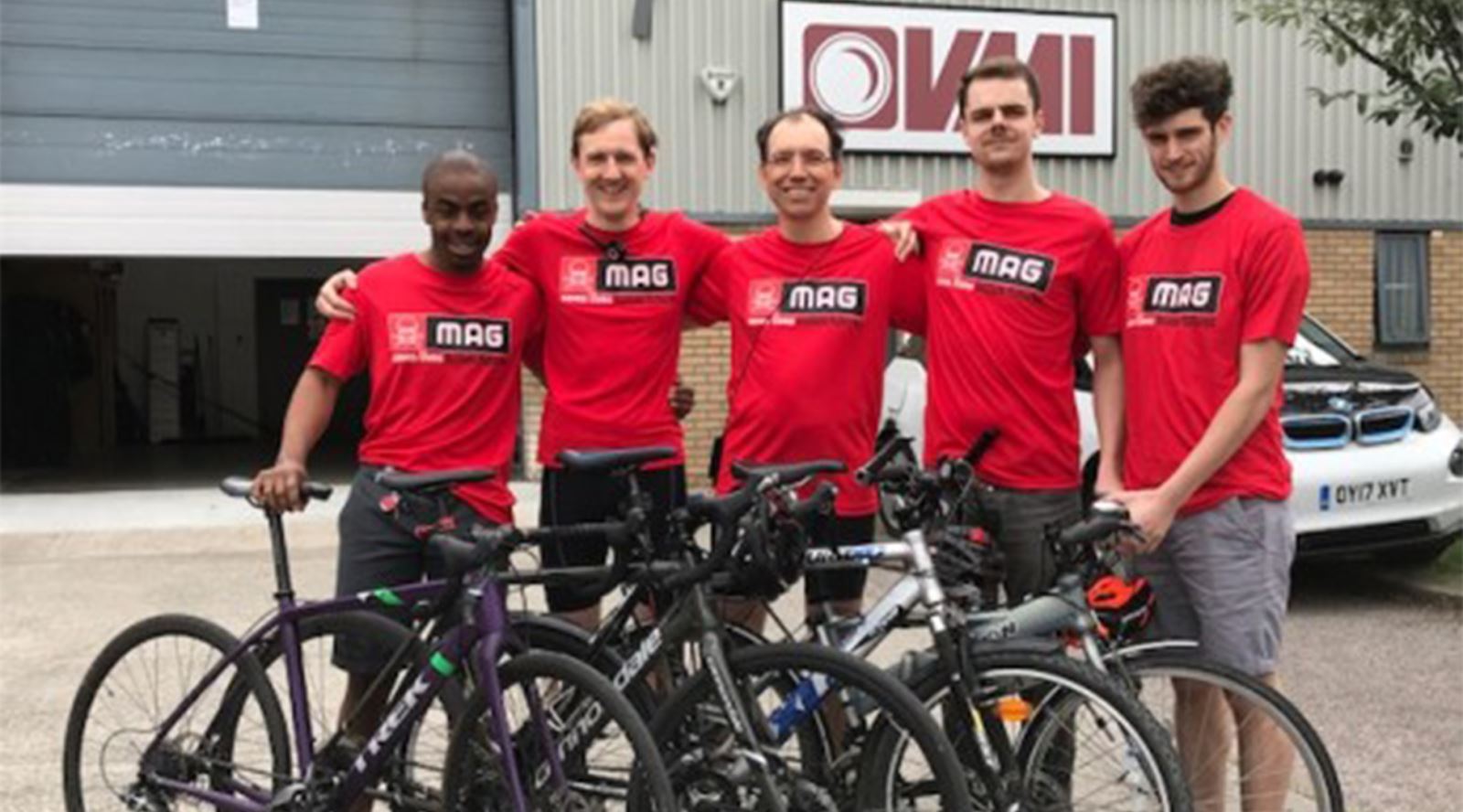 A team of hardy cyclists from GTC Sponsors VMI are hoping to raise 10k for Victims of Landmines for MAG (Mines Advisory Group) – because every day18 people are maimed/killed by landmines.
It's true - every day 18 people have their lives changed forever and the tragedy is that mostly this affects children, who are just playing.
This is a cruel, capricious act of deliberately maiming/hurting/killing people and in Syria the situation is becoming worse by the day, with remote controls and fridge doors acting as booby traps in peoples' own homes when they return.
The VMI team is planning two events:
On 12–13 August they plan to cycle from VMI's London HQ to the Bristol branch (just over 120 miles in 2 days) and then from 11–12 September they will cycle from London to Amsterdam for the start of the international IBC Television symposium. This 257-mile trip (including ferry crossing) will also take 2 days.