Holly won! Thanks to all GTC members who voted
UPDATE: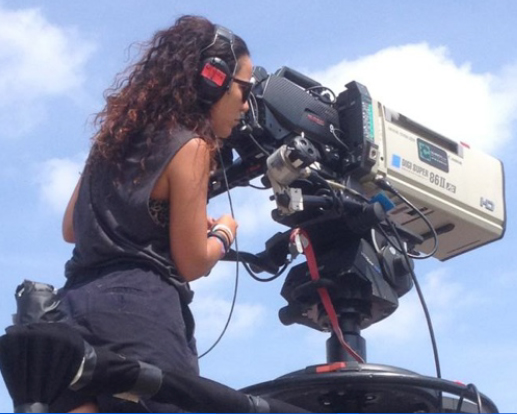 We have just heard the good news that GTC member Holly Bantleman has won the Nivea / Stylist competition we recently notified members about (see below) so that they could vote for her. The prize of business mentoring and magazine publicity will be a great boost for Holly's inspirational charity Raise the Roof.
---
GTC member Holly Bantleman, who founded the charity Raise the Roof Kenya, aged just 24, reached the final of a competition launched by Nivea. The contest's goal was to find 25 ambitious, strong and adventurous women, under the age of 30, who are making waves in different industries.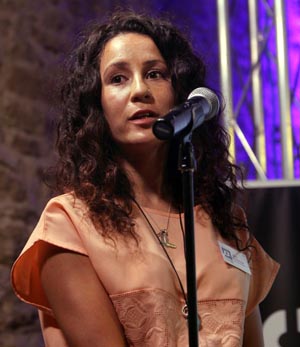 Holly, who was awarded the Mike Baldock Award by the GTC in 2013 for her remarkable charity work made it through to the final (and has now won) of the competition run jointly by Nivea and Stylist magazine. Her motivation for entering is potential benefit for RTRK. The prize is a year's training with a top business coach and a feature in Stylist magazine (a great publicity opportunity for the charity).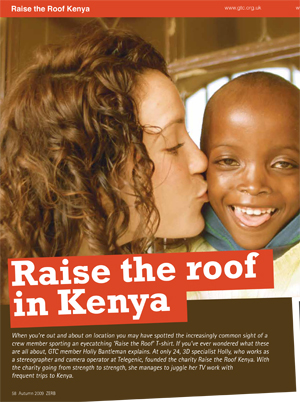 Many in the industry are familiar with the great work RTRK does and regularly help to raise its profile by wearing the distinctive Raise the Roof T-shirts on location and elsewhere. Holly's work with the charity was featured in Zerb two years ago. Read the article.
Thank you for helping Holly in her quest to secure this great business training and publicity opportunity by voting for her.