Coming Up
Blackmagic RAW Tour 2019 – ProAV, Hemel Hempstead
21 Feb 19 @ ProAV, Eastman Way, 1 Hemel Hempstead HP2 7DU
Procam Projects and Panasonic PTZ Camera Workshop
5 Mar 19 @ Procam Projects, Unit 3, Concord Road, Acton W3 0BF
See ARRI at NAB 2019
08–11/04/2019 @ NAB 2019, Las Vegas Convention Center, Las Vegas, USA
View all
ARRI Certified Training for TRINITY – Munich (archived)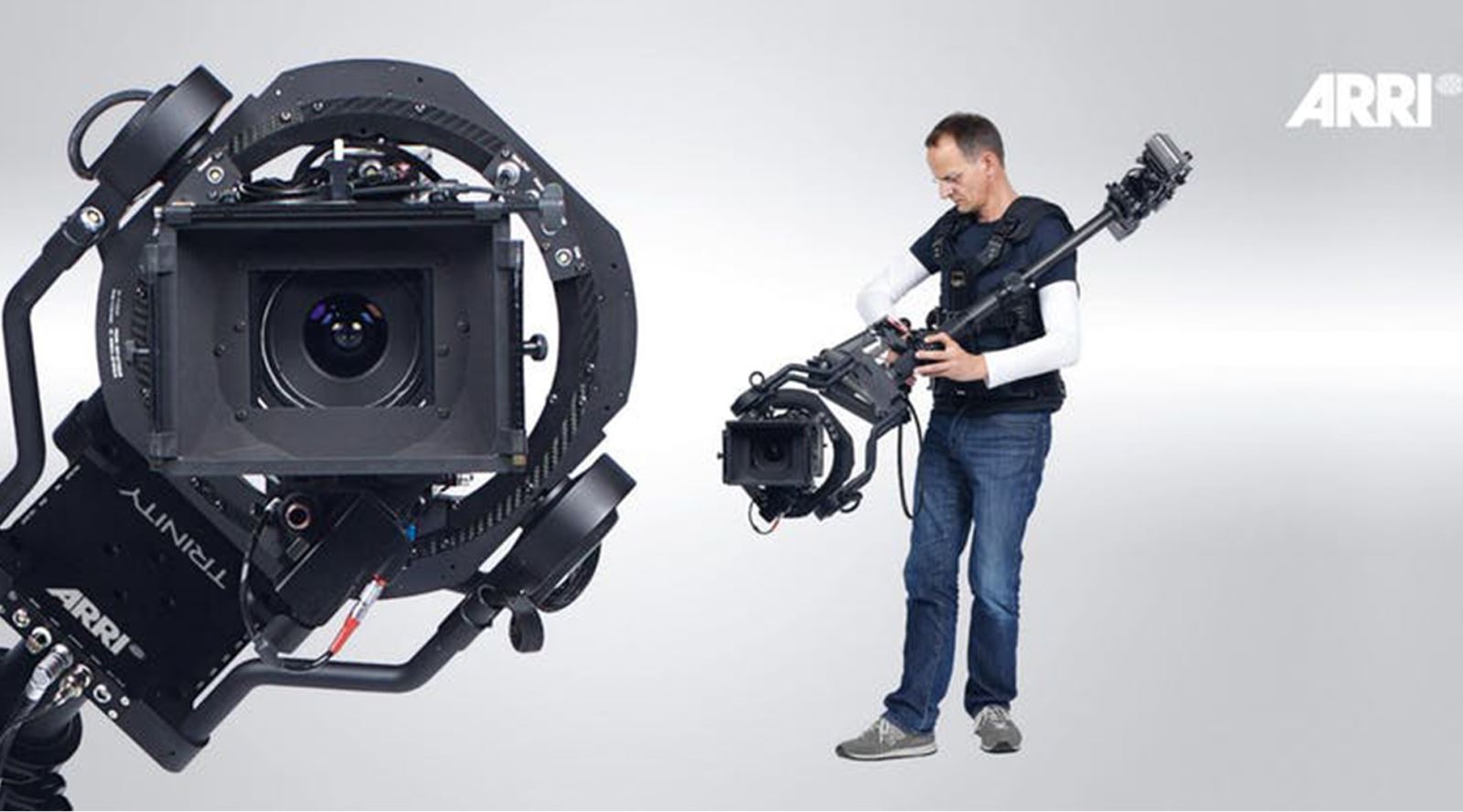 This 2-day training course covers all aspects of working with the full capabilities of TRINITY, the flagship of ARRI's CSS (Camera Stabilizer System) range: a unique, 5-axis hybrid stabilizer that combines classic mechanical stabilization with advanced gimbal technology, opening up revolutionary new ways of operating.
You will be given the opportunity to enhance your skills with new creative options and deepen your practical skills. The experienced professional trainer will detail the many possibilities the ARRI CSS has to offer, giving expert advice and hands-on training. By the end of the course you will be able to set up, operate and look around the corner with the TRINITY, offering new angles and storytelling options for the director and cinematographer.
Who should attend
Experienced camera operators and Steadicam (TM) type operators
Participants who have completed the ARRI Artemis training or similar Steadicam(TM) workshop
What you will learn
Understanding the features and working language of ARRI's CSSLearn the physics and features of gimbal stabilization systems
Preparing the ARRI camera systems and accessories for CSS
Basic movements and drills for training with the TRINITY
Explore advanced configurations and applications
Learn to use the remote control joystick and wheel kit to control camera movement remotely
New creative camera movement options with TRINITY
Get to know the software and GUI applications for advanced configurations
Rehearse, shoot and record test shots to apply your new skills with the TRINITY
ARRI is offering a 20% discount for GTC members – please be prepared to quote your membership number when booking and claiming the discount.

Coming Up
Blackmagic RAW Tour 2019 – ProAV, Hemel Hempstead
21 Feb 19 @ ProAV, Eastman Way, 1 Hemel Hempstead HP2 7DU
Procam Projects and Panasonic PTZ Camera Workshop
5 Mar 19 @ Procam Projects, Unit 3, Concord Road, Acton W3 0BF
See ARRI at NAB 2019
08–11/04/2019 @ NAB 2019, Las Vegas Convention Center, Las Vegas, USA
View all
Search for Camera Crew