Coming Up
View all

Latest News
View all

Login Troubleshooting
If you have forgotten your password:
Click on the Forgotten your password? link and apply for a new password. The new password will be emailed to the email address you have recorded on our database and you can then change it if you so wish in My account.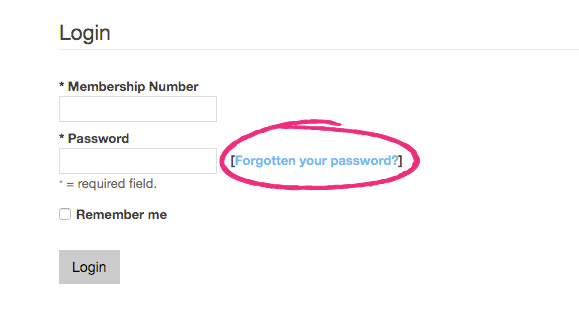 ---
If you don't receive an email back with your new password:
This will probably be because you have changed your email address and not informed us. In this case email the website administrator your correct email address and membership number and we will make sure that you are correctly set up as a website user. You might also like to check your spam filter because new passwords sometimes end up there particularly, it seems, when sent to Hotmail addresses.
---
If you have never logged into the GTC site before:
You will need to be set up as a user by the website administrator. Send us an email containing your membership number from the email address that you would like recorded on the database and we will set you up as a website user. You will then be sent an email containing your password (which you can then change it if you so wish in My account).
---
Can't see a page?
This site has many pages restricted to GTC members only. Visitors attempting to access these pages will be advised that this is members-only material and invited to consider joining the GTC. The ONLY way to access these considerable resources is to become a member of the GTC.
Where to next?