Advertising Sizes, Rates & Deadlines 2023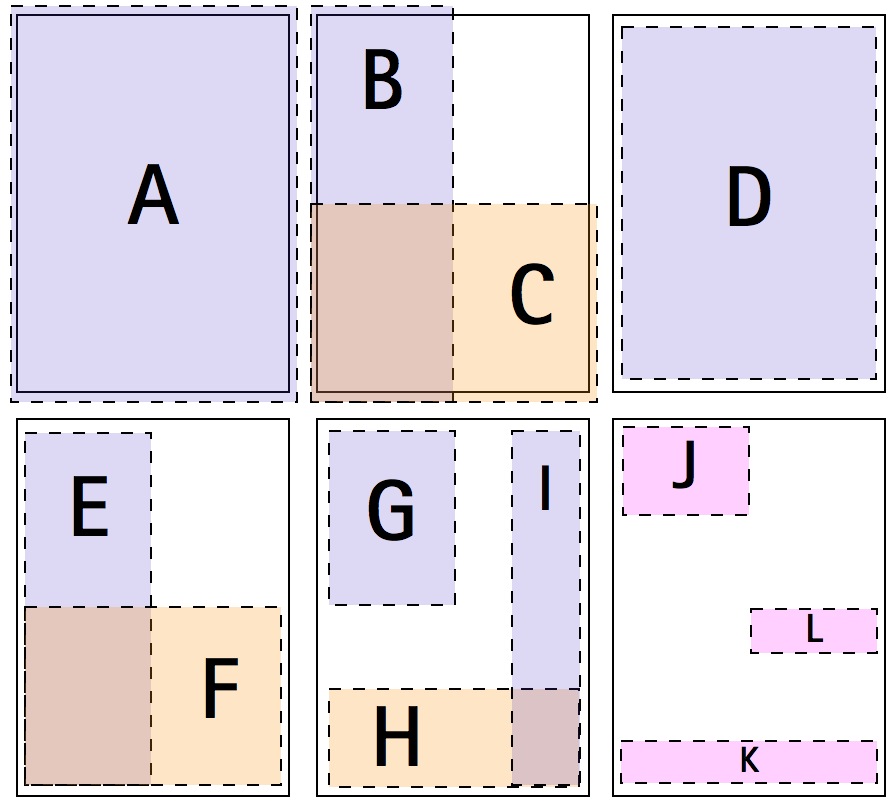 | | | | |
| --- | --- | --- | --- |
| CODE | DESCRIPTION | W x H (mm) | RATE (£) |
| A | Full Page (bleed) | 210 x 297 (+3) | 900.00 |
| B | Half Page Vertical (bleed) | 105 x 297 (+3) | 500.00 |
| C | Half Page Horizontal (bleed) | 210 x 148 (+3) | 500.00 |
| D | Full Page | 190 x 276 | 900.00 |
| E | Half Page Vertical | 90 x 276 | 500.00 |
| F | Half Page Horizontal | 190 x 132 | 500.00 |
| G | Quarter Page | 90 x 132 | 300.00 |
| H | Quarter Page Horizontal Strip | 190 x 65 | 300.00 |
| I | Quarter Page Vertical Strip | 44 x 273 | 300.00 |
| J | Eighth Page | 92 x 65 | 185.00 |
| K | Eighth Page Horizontal Strip | 190 x 32 | 185.00 |
| L | Sixteenth Page | 92 x 32 | 100.00 |
Back Cover: +10%
VAT at the current rate will be added to all UK invoices
As GTC In Focus is full colour, there is no discount for mono or spot colour
10% discount if space is booked for one year (4 issues) in advance
10% discount applies for GTC Sponsors
Agency discount: 10%
---
GTC In Focus Issues & Deadlines

EDITORIAL
COPY DATE

ADVERTISING
COPY DATE

POSTING
DATE

161

MARCH 2023

10/02/2023

24/02/2023

17/03/2023

162

JUNE 2023

19/05/2023

02/06/2023

16/06/2023

163

OCTOBER 2023

15/09/2023

29/09/2023

13/10/2023

164

DECEMBER 2023

13/11/2023

27/11/2023

22/12/2023
Advertisement Technical Details
Only regular ad sizes are shown above but special sizes, inserts or attachments are possible. Please ring to discuss.
The preferred delivery method is electronic, in pdf format. Files should be emailed to advertising@gtc.org.uk. All fonts utilised must be embedded in the pdf. All image files should have a minimum resolution of 300 dpi. Alternative file formats or a hard copy may be acceptable but will incur extra charges. Please ring or email for details.
We offer a design service – more details on request.
Estimated Readership
3,000
Terms and Conditions
The GTC accepts no responsibility for the poor reproduction of ads that do not follow the guidelines above. All cancellations must be made in writing, no later than 21 days prior to the specified copy deadlines otherwise, you will be liable for the full price of the advertisement.
Acceptance of your advertisement is conditional on it complying with the British Code of Advertising. We accept no liability for losses, consequential or otherwise, caused by an error of insertion, omission or late publication.
Our terms are 30 days. As the GTC is a non-profit-making organisation, we would appreciate prompt payment.
For further information, request a sample issue, or to make a booking, please contact:
Simon Edwards
Mobile: +44 (0)7831 622154
e-mail: advertising@gtc.org.uk
Where to next?