Coming Up
View all

GTC Mental Health Supplements
Issue 2, 2020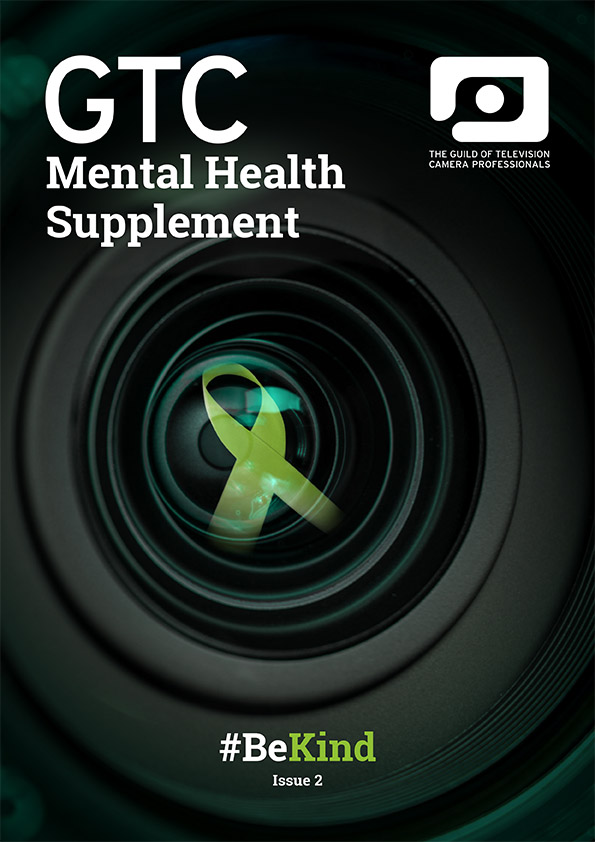 Pre the COVID-19 lockdown, the GTC had already decided to produce a second edition of our Mental Health Supplement, first released in 2018. It was planned to look at the exceptional stresses that working practices in the industry place on people, particularly freelancers. Then the pandemic struck, increasing pressures on many camera professionals and industry colleagues – so the urgency to bring out this resource seemed even greater.
In producing this issue, we were supported by therapists, counsellors and professionals from various specialisms, with the aim of introducing a range of different approaches that may help individuals who are experiencing a range of issues. Our research was underpinned by the 2020 GTC Mental Health Survey – and we are grateful to all who took the time to reply.
Our key messages for this issue are:
You are not alone – mental health issues affect most people at some time, particularly in our industry.
Be kind – a colleague working right next to you may be suffering in silence: try to be receptive to signs and encourage them to talk to you, to someone else or to seek one of many kinds of help available.
Your employer (however short-term) has a responsibility towards your mental health support; if this is now evident, then lobby them to make sure this improves.
---
Issue 1, 2018
The Spr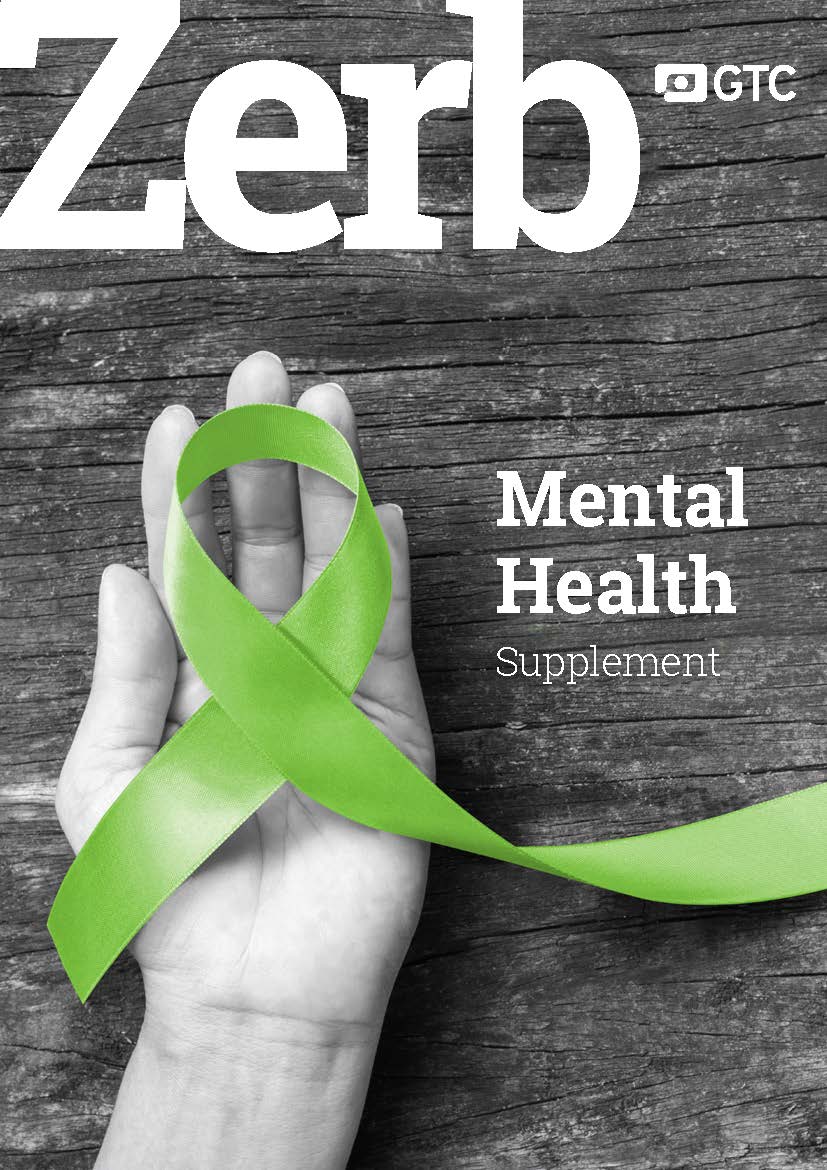 ing 2018 issue of Zerb included a special supplement around the issue of mental health, looking at how it can affect people working in the camera department and TV/film industry more generally – and, most importantly, explaining various avenues where help can be found if you or a colleague are suffering from any form of mental health problem, particularly depression.
Where to next?