Bill Vinten GTC University Award Winners 2023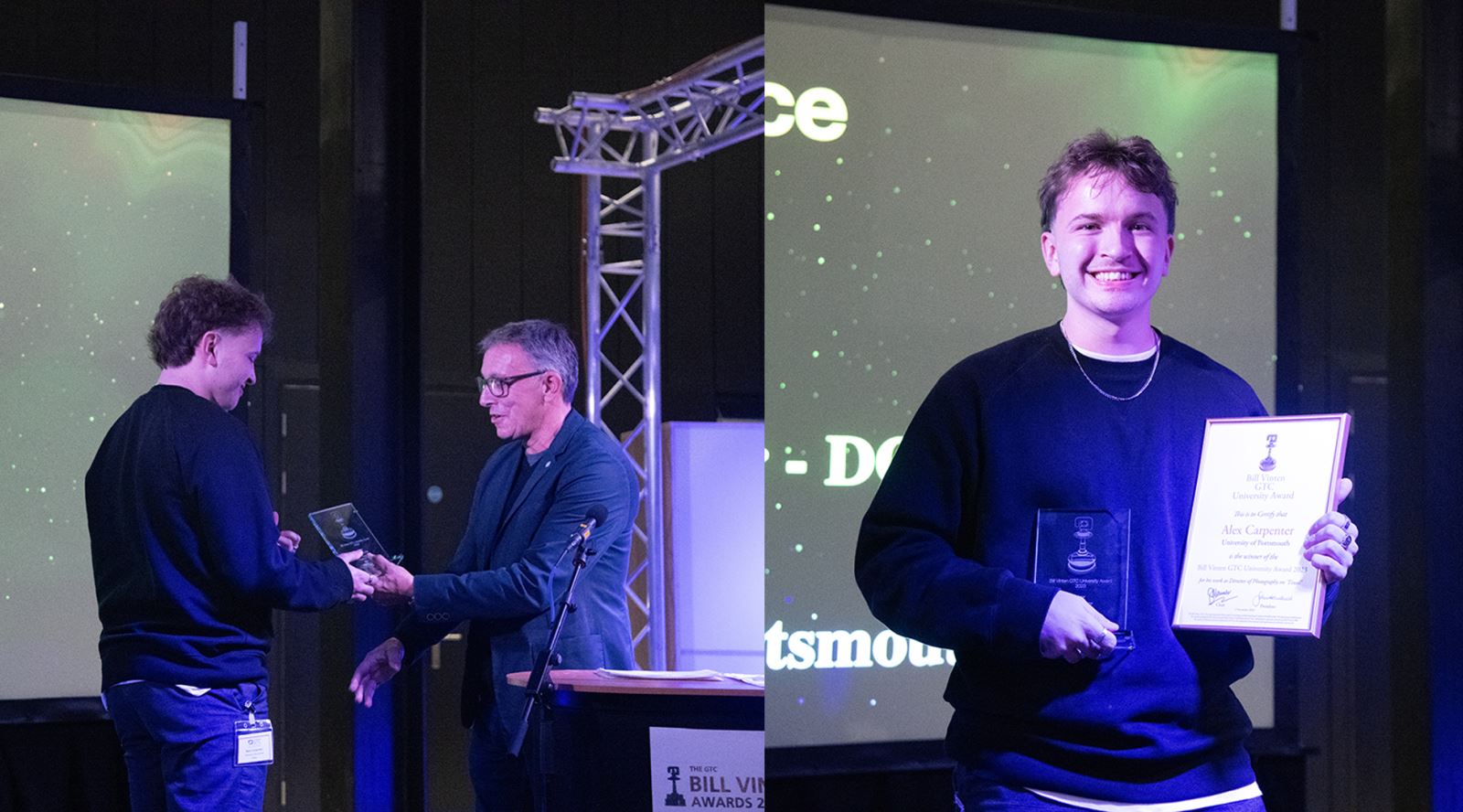 The Bill Vinten GTC University Awards was held on Thursday 2 November at Coventry University alongside the 2023 GTC Awards.
Congratulations to all of this year's Bill Vinten Award winners! It was an honour to present the awards to cinematographers of such a high calibre. Alex Carpenter from the University of Portsmouth University was this year's winner for his work on Tinsel. Jake Allen from Bath Spa University was in second place his work on Brothers. Tom Morrison from the University of York won third place for his work on Three to Hide.
---
Winner: Tinsel
Director of Photography: Alex Carpenter
Portsmouth University
A fast paced comedy tale, unashamedly inspired by classic action movies, about a 36 year old struggling actor with ADHD, facing another lonely Christmas, but instead he becomes the unlikely hero of an armed hostage situation, all whilst working as an Elf in a quaint British garden centre.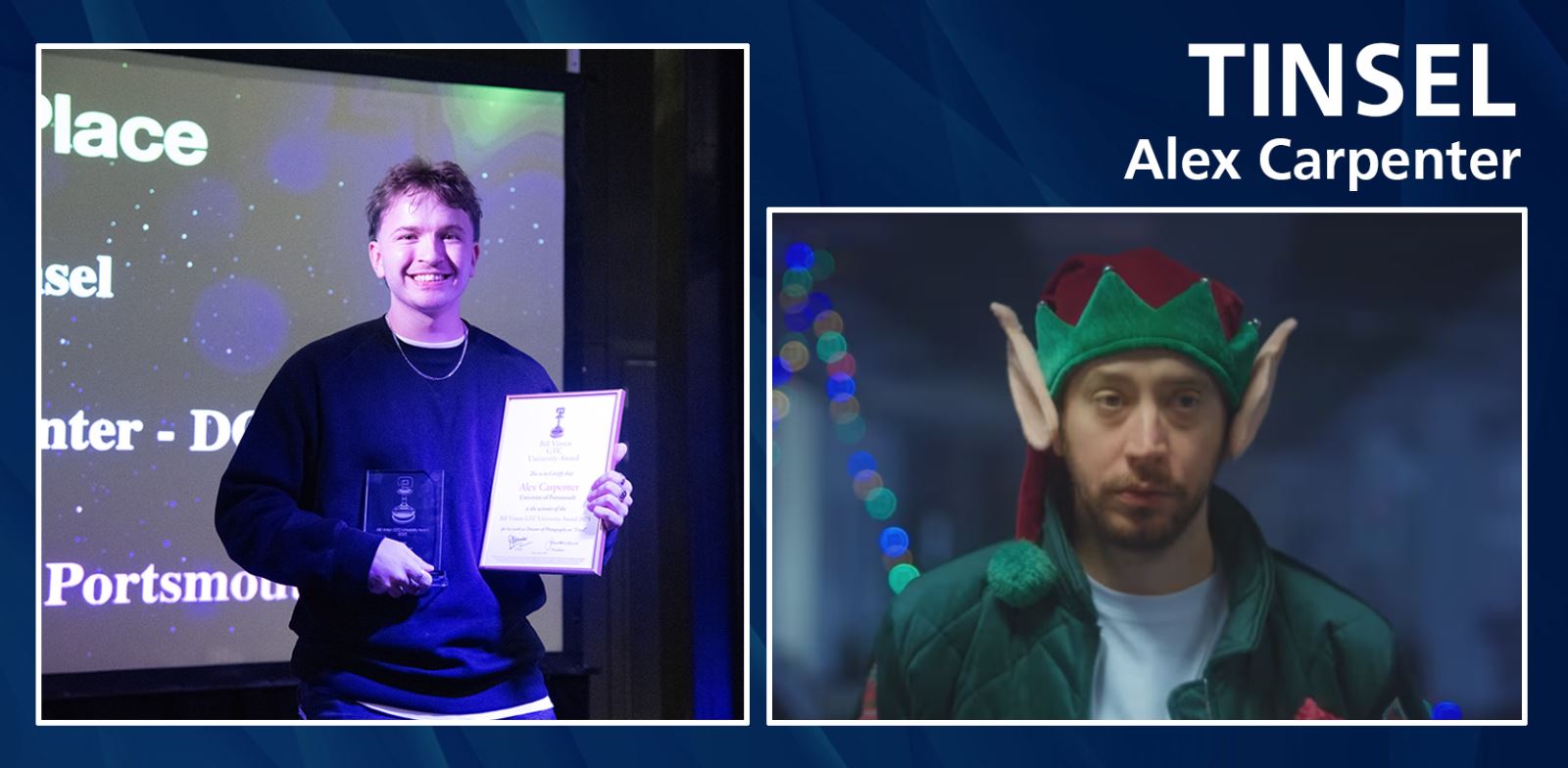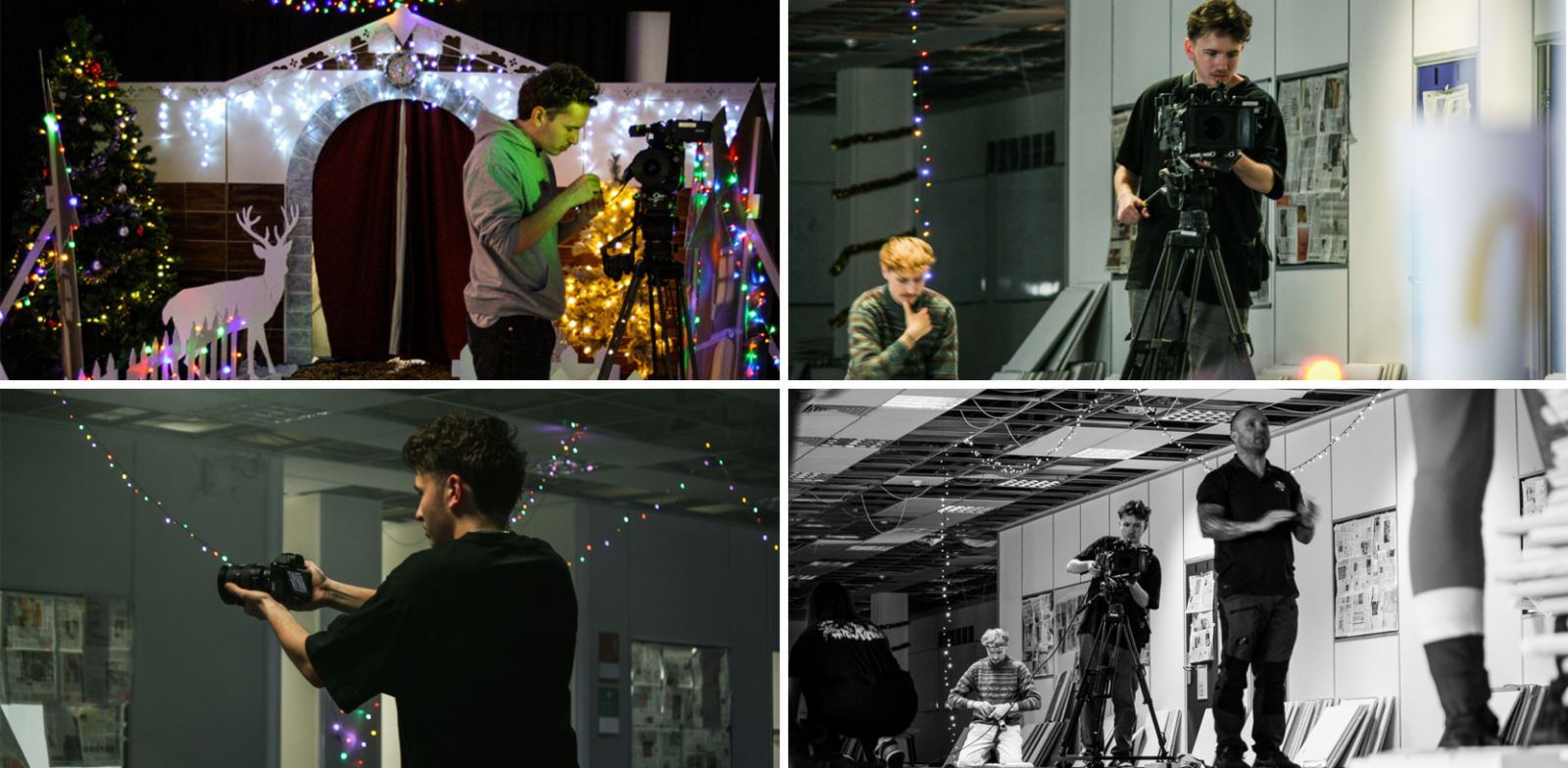 Second Place: Brothers
Director of Photography: Jake Allen
Bath Spa University
A short film (comedy drama) about two brothers navigating the dating game.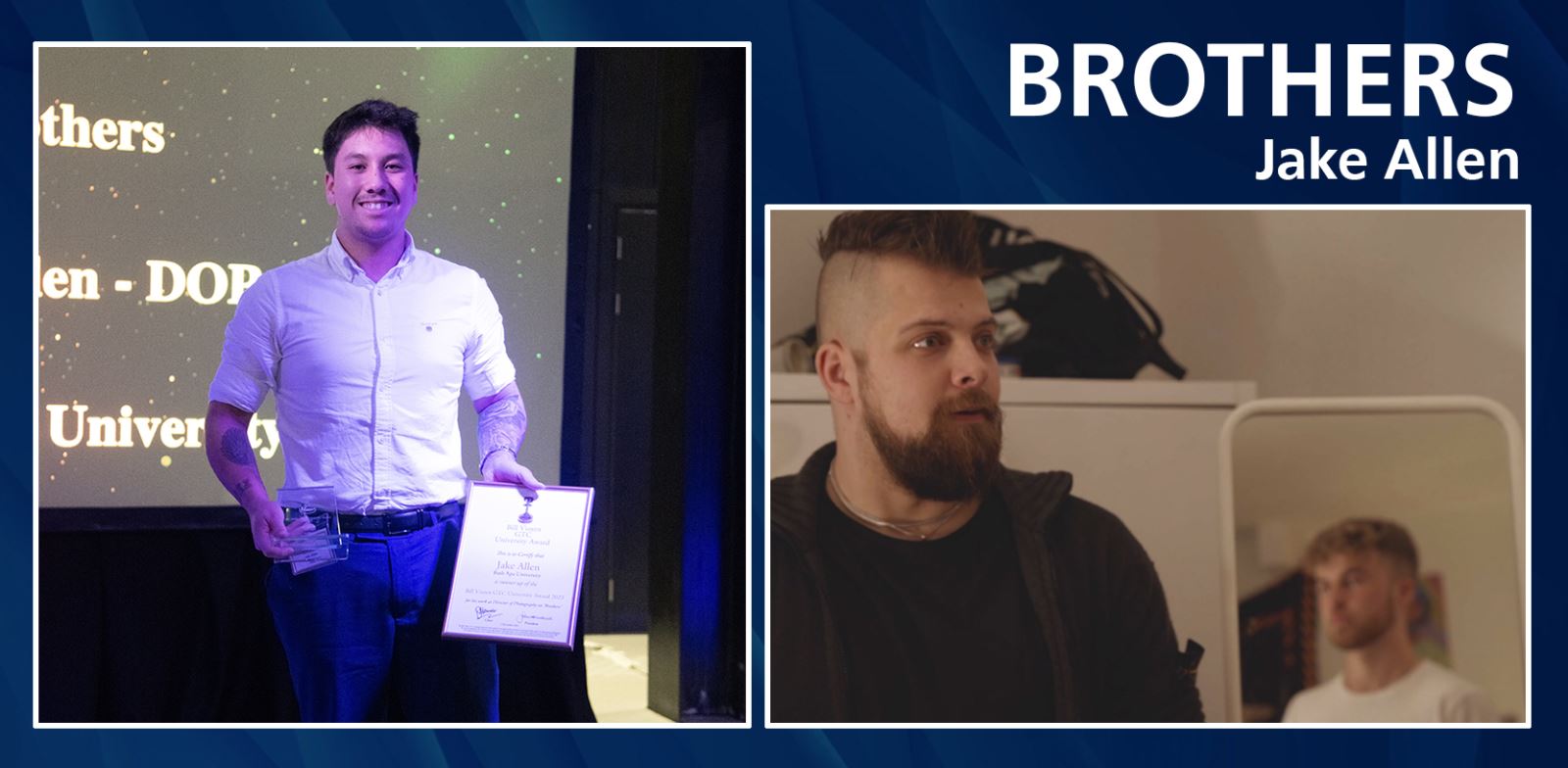 Third Place: Three to Hide
Cinematography: Tom Morrison
University of York
Three To Hide is a fast-paced, odd ball comedy, depicting life in your early 20s. We follow three students, Maddie, Theo and Vick, who must navigate their way through a web of lies, spun to cover their tracks against their austere landlord. Relationships become tested when the girls disobey their landlord's contractually abiding rules, No boys, No pets and No drugs, on the day he makes a surprise visit and their partners, pets and party supplies are in plain sight. What could go wrong?
Award collected by Lecturer on Tom's behalf.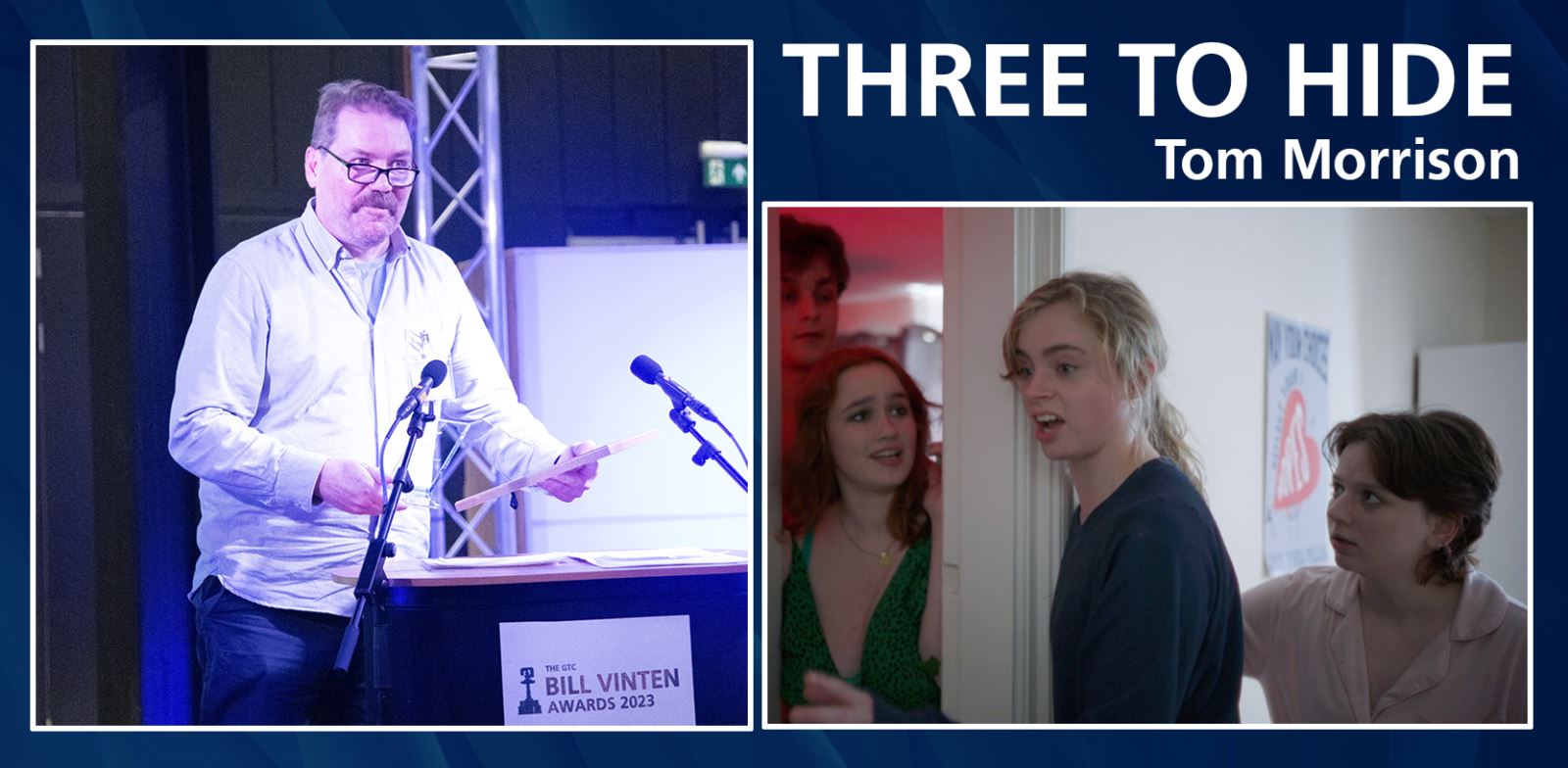 ---
This year's University award winners
Congratulations to our top three Universities in the Bill Vinten University award! It was fantastic to present awards to universities that have been nurturing amazing talent and developing the camera department of tomorrow.
The University Award is presented to the university with the highest scoring portfolio of three films.
Winner: The University of Surrey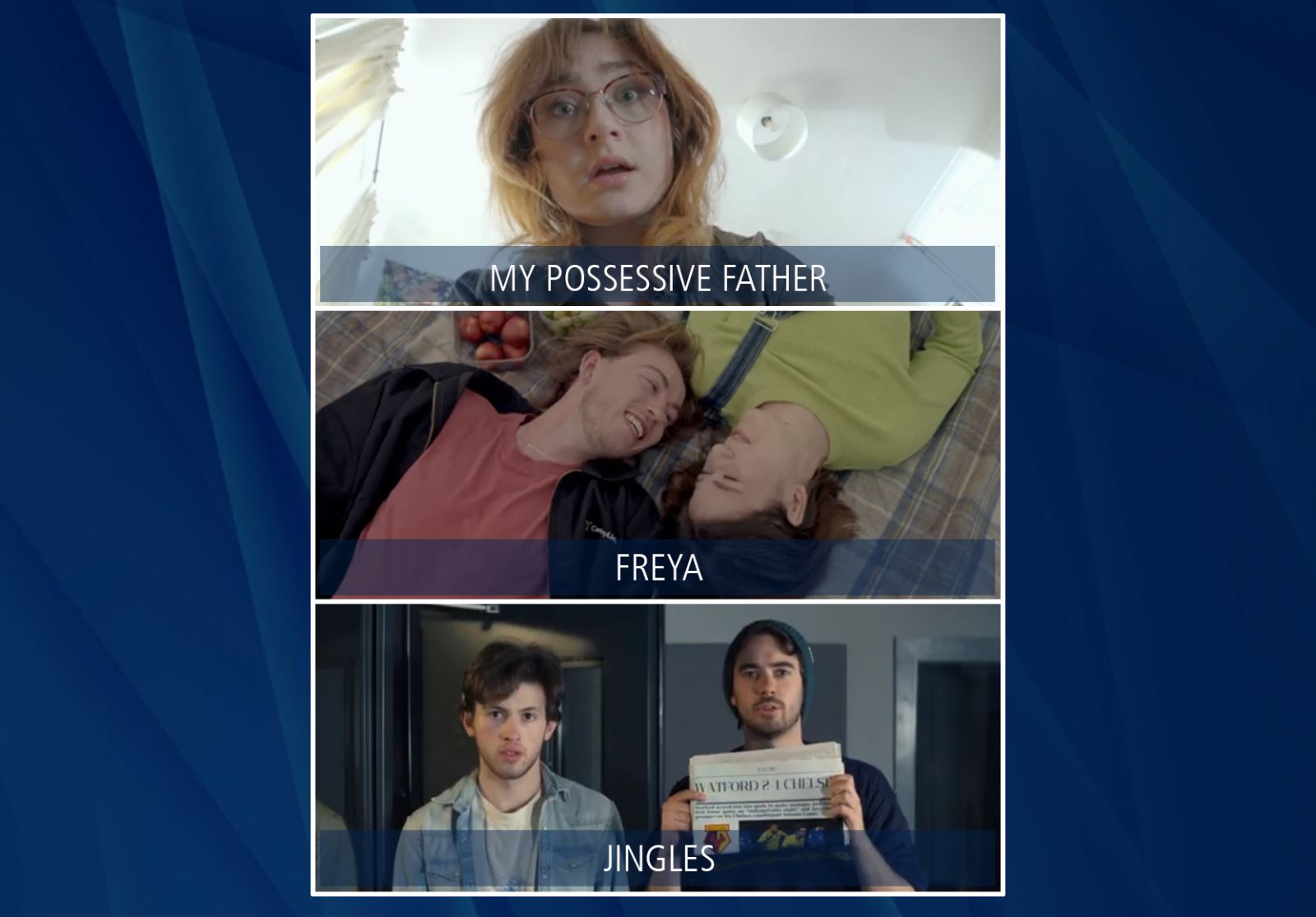 Second Place: Bath Spa University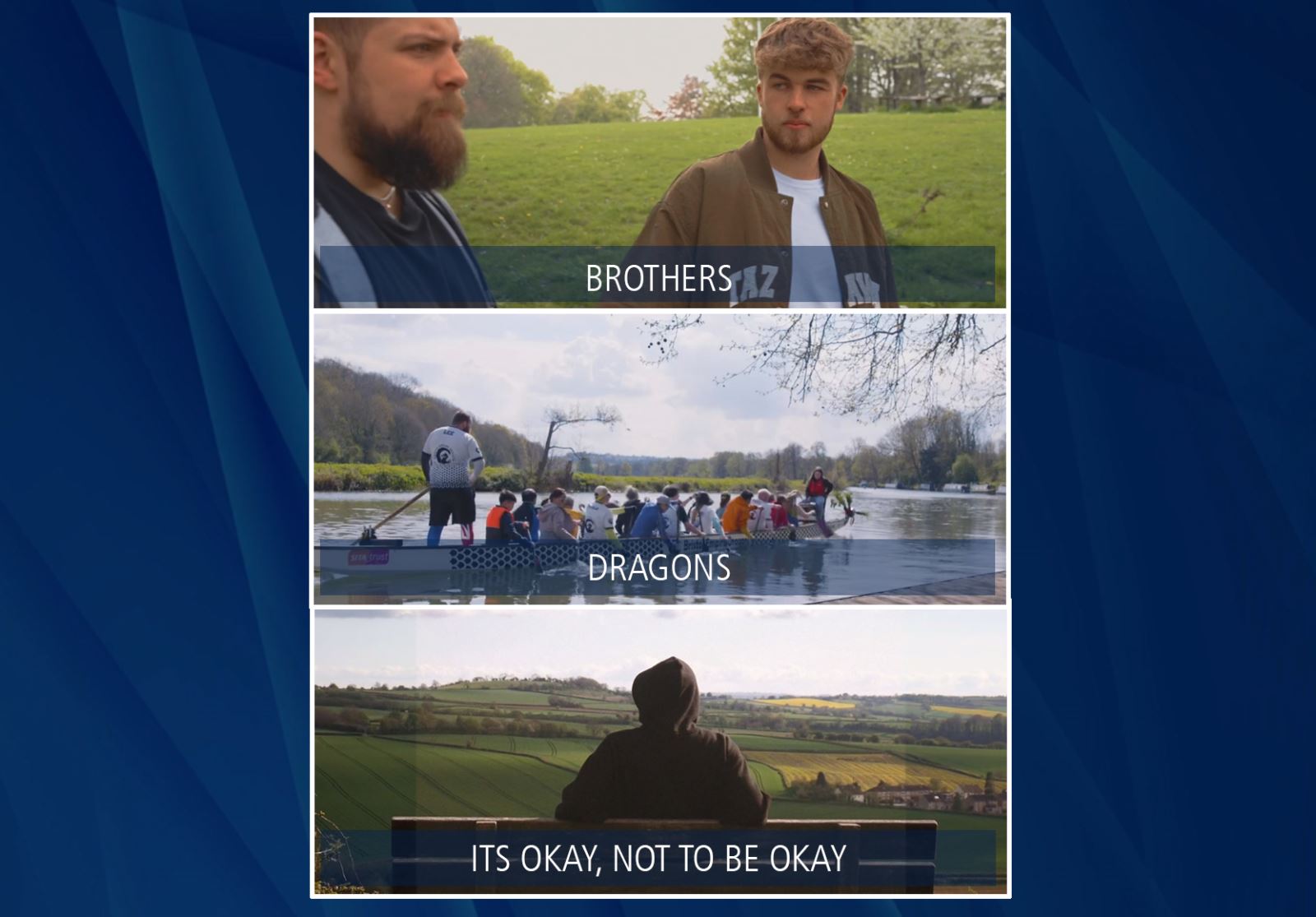 Third Place: University of York