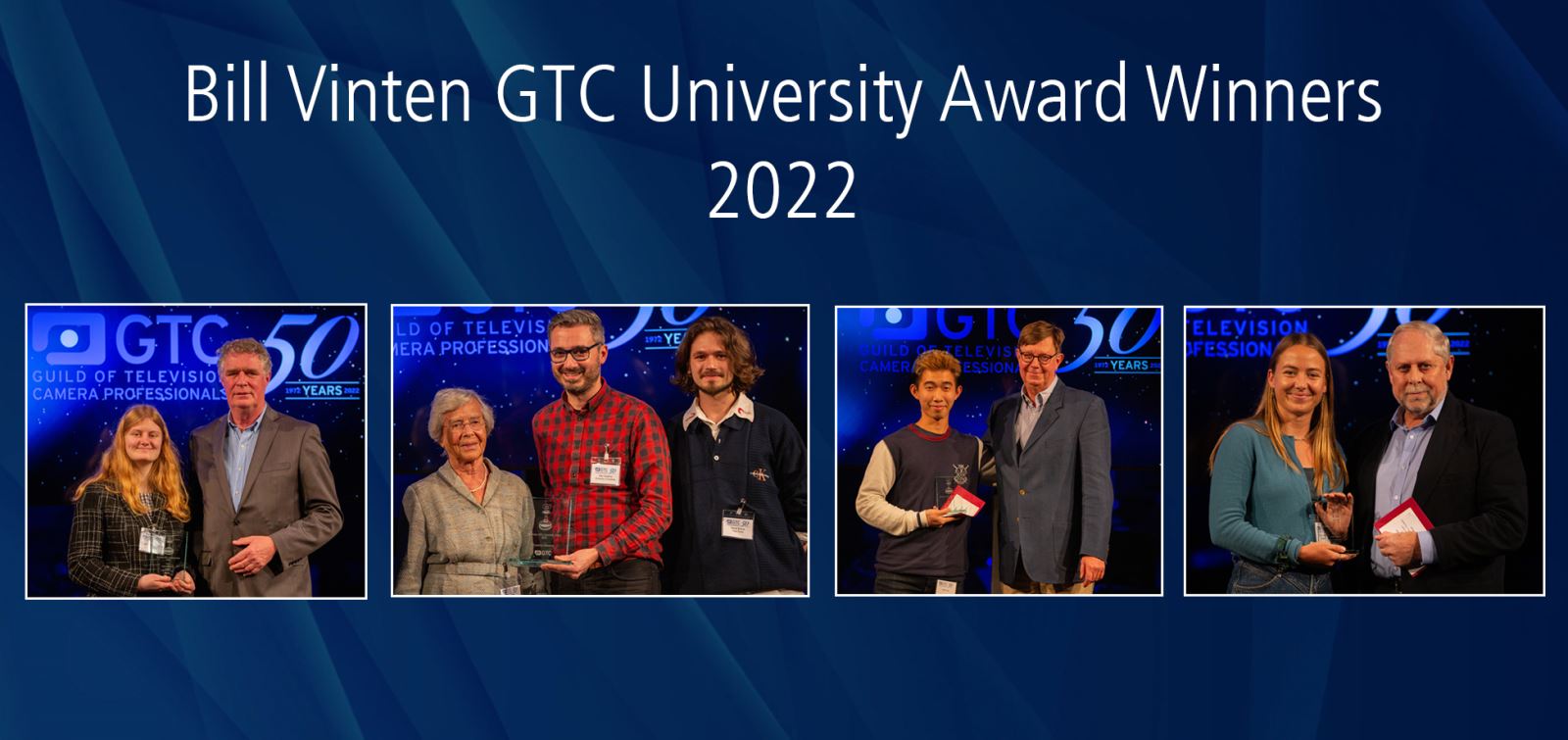 The Bill Vinten GTC University Awards competition acknowledges excellent teaching of camerawork and craft skills within UK educational establishments. The Bill Vinten GTC University Trophy is awarded to the institution with the highest scoring portfolio of films submitted to the competition.
Undergraduates placed first, second, or third in the individual Bill Vinten GTC Awards receive a prestigious trophy, and a year's membership of the GTC. Recent winners have worked with Director Trevor Nunn and DoP Zac Nicholson on the film Red Joan and DoP John Lee on the Jed Mercurio hit BBC drama series, Bodyguard.
Any further education faculty, college, or university can enter by submitting their portfolio and contact details. For further information, contact Luke Sheehan on education@gtc.org.uk
These awards came about as the result of a collaboration between the GTC and the late Bill Vinten, one of the GTC's longest standing supporter and sponsor.
Bill Vinten said:
"The Guild is an effective organisation and respected upholder of camera craft skills and I hope that this award will allow a new generation of cameramen to appreciate and benefit from the craft and creative skills of Guild members."
The Awards are funded by the Television and Video Camera Craft Educational Trust (TVCCET)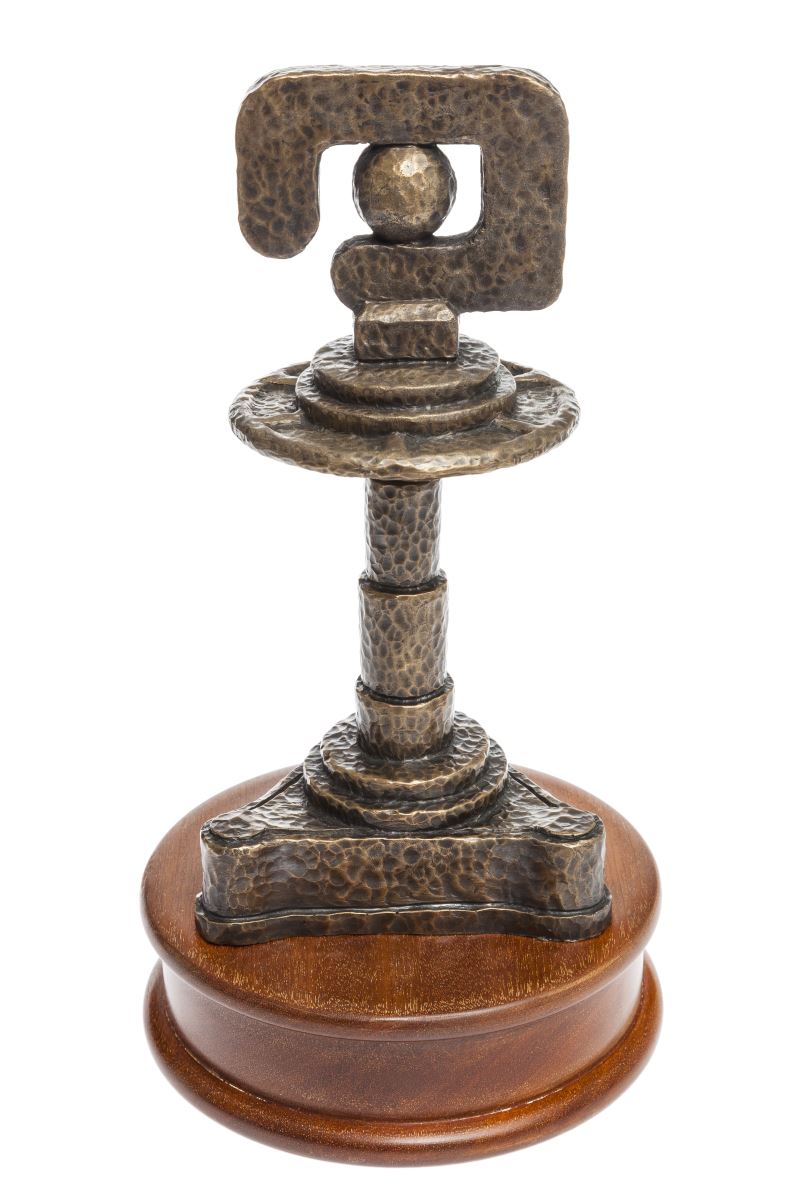 The Bill Vinten GTC University Award invites any single faculty, college, or university located in the United Kingdom of Great Britain and Northern Ireland to submit a single portfolio containing three complete films. Each of the films in the portfolio must include a specific camera credit for a student, who must be, or have been, a final-year student during the period July 2022 to May 2023.
With high fees and unease about media-type degrees, potential students are becoming more and more discerning about their choice of university; the Bill Vinten GTC University Trophy represents a prestigious mark of quality and a useful recruiting tool for the winning faculty, college or university.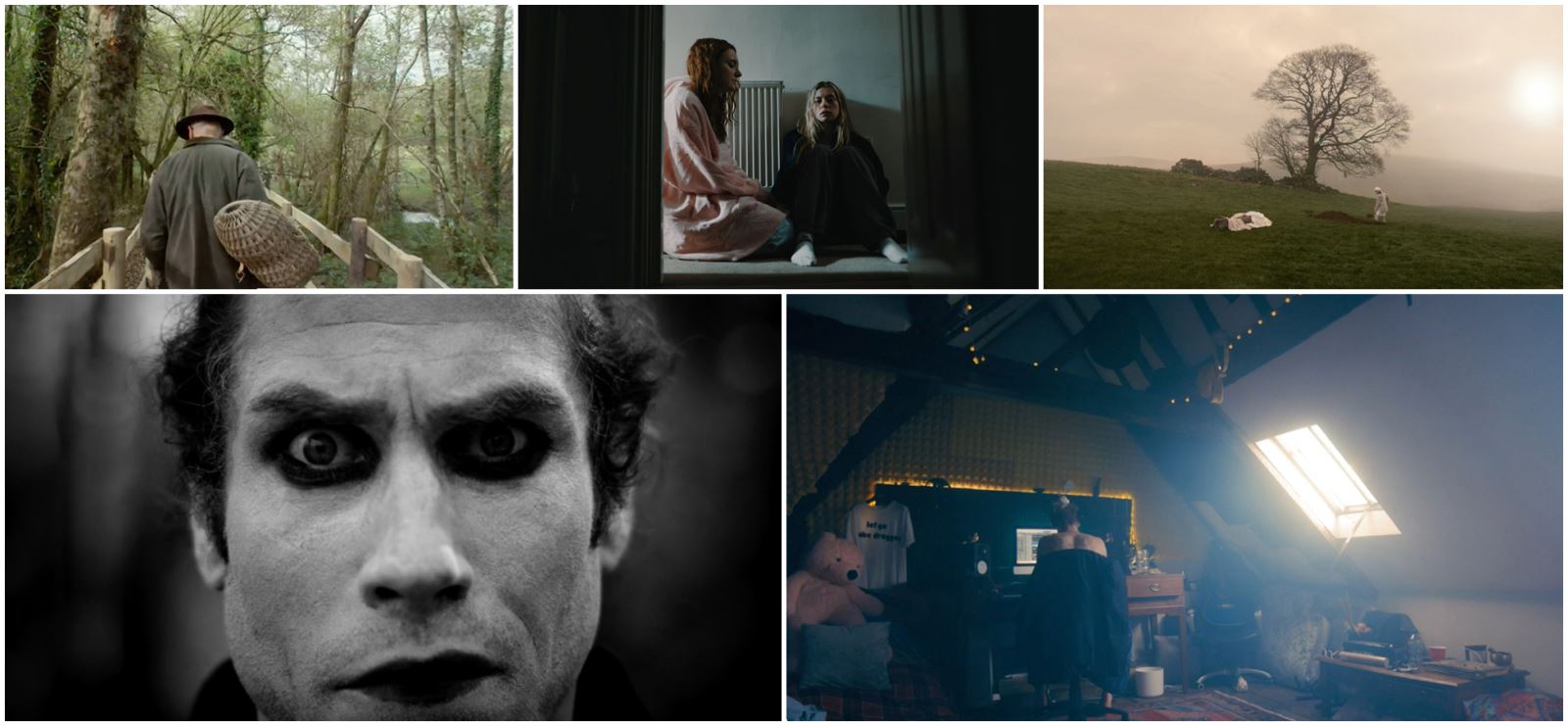 A selection of 2022 shortlisted entries
Where to next?