Coming Up
View all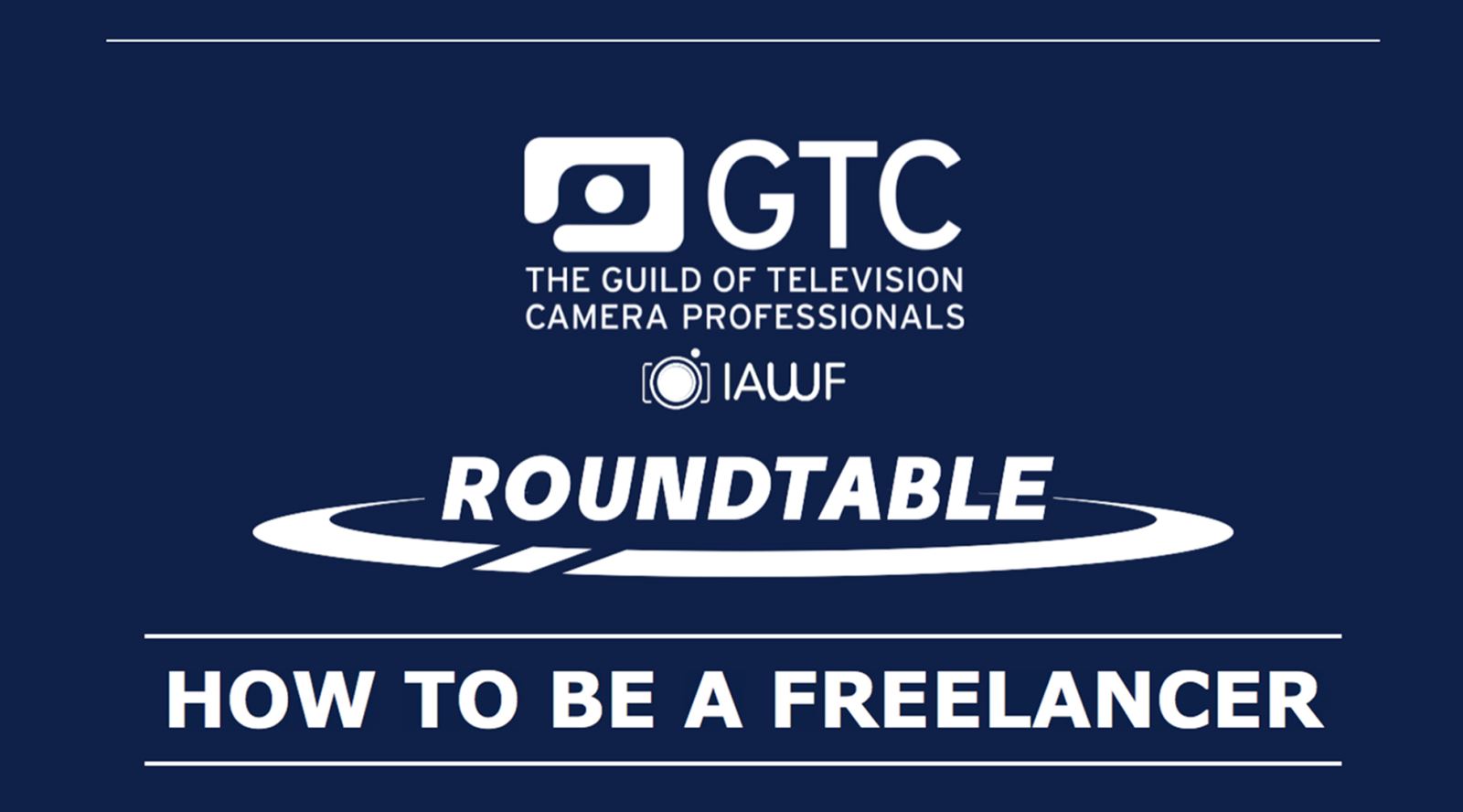 The second GTC Roundtable, which took place on Thursday 11 March, was on the topic 'How to be a Freelancer'.
The Guild of TV Camera Professionals hosted this informative discussion between camera crew, producers and a presenter, as well as a couple of tax and accounting experts (see below for participants), taking questions from members and colleagues. Together the panel chewed the fat over the current state of the broadcasting world and the important role of its freelancers, as well as offering useful advice for those looking to go freelance, just starting out, or already established but wanting to check best practice.
If you didn't manage to join the live event, you can catch up the recording now.
---


Roundtable 2 contributors
Host:

Ian Mann
DoP and GTC Member

Ian has been a freelancer in the TV industry for 20 years and a Director of Photography for five. He has filmed and edited a diverse range of programmes for the BBC, ITV, CH4, Five, SKY, SKY Sports and other digital channels and has recently completed shooting a commercial for the new NFL Academy in London.

Ian is passionate about his profession and has earned a reputation for hard work which generates results.

Jonathan Constantinou

Jonathan is a UK based DoP working in documentary and commercials. He has extensive experience in diamond jewellery photography and in the travel and hospitality sectors. In addition, Jonathan embraces new methods of storytelling and camera movement and is a qualified PFCO drone pilot, motion-control time-lapse photographer and Movi-Pro operator.

Formerly a political lobbyist, Jonathan has a different insight into the industry and is passionate about developing business skills for those new to the media industry.

Matt Pothecary

Matt is a senior producer, director and creative with over 17 years experience in long- and short-form content.

He's worked on TV shows for all the major broadcasters as well as with Derren Brown and The Last Leg. His work directing branded content and commercials includes names such as Amazon, Chivas Regal and Tottenham Hotspur. He's worked with start-ups, charities, agencies and production companies.

Rob Rinder

Rob is a TV presenter and personality best known for his role as 'Judge Rinder' on ITV as well as presenting The Rob Rinder Verdict for Channel 4.

He is a working barrister specialising in international fraud, money laundering and other forms of financial crime and has been self-employed for most of his career.

Jude Winstanley

Jude Winstanley is a freelance, broadcast television line producer with 23 years of experience in unscripted production.

Currently working on a Friday Night Dinner anniversary documentary for Channel 4, Jude is an events producer for the Royal Television Society, guest speaker at universities, and a trainer for clients that include: ScreenSkills, BFI, Northern Film & Media and FilmFixer.

Faye Watts

Faye is founder of FUSE accountants, specialising in tax planning and business advice. She has vast experience across a broad spectrum of industries, ranging from professional services to the creative sectors.

Faye is passionate about making tax and accountancy advice more transparent and easy to understand and combines a professional and commercial, yet down-to-earth approach. As a strategic business adviser and coach, she runs a business Hub Club for small businesses wanting to experience growth and profitability, helping business leaders make the right commercial decisions for their future.

Owrang Rahmani

Owrang is an independent financial advisor who helps time-poor individuals and professionals who are generally too busy to attend to the detail of their financial affairs. He builds long-term relationships with his clients to ensure relevant, timely and effective ongoing advice and give them back their valuable time to run their business and life by removing the hassle and paperwork.