Member Profile
The 'Search for Camera Crew' facility is a really useful promotional tool for our members as well as a good way of tracking down other members.
Visitors to the site are able to search for a cameramen using various search criteria including work category, specialisms and geographical area. It is up to each member how much information they would like to include on their profile page but this can include a photograph, biog, credits, links to websites and embedded video showreels.
'Search for Camera Crew' is an incredibly valuable facility, used by many DoPs, Senior Cameramen, Producers and Production Managers to source colleagues and team members for work. It is especially for those shooting on location, or with a very critical deadline to hit.
---
Updating your profile
You can update your profile by clicking on My Profile.

At the bottom of your profile you will then find the Update my profile link.
This will take you through to the Profile Edit Page where you can enter all your information.
---
Uploading your Image
You upload your image to your profile within the Profile Edit Page. The site will automatically resize it to a suitable size, but it is recommended that you only use portrait images, with a maximum size of 600px x 800px.
To upload your image, click the Choose File button to navigate to your desired image.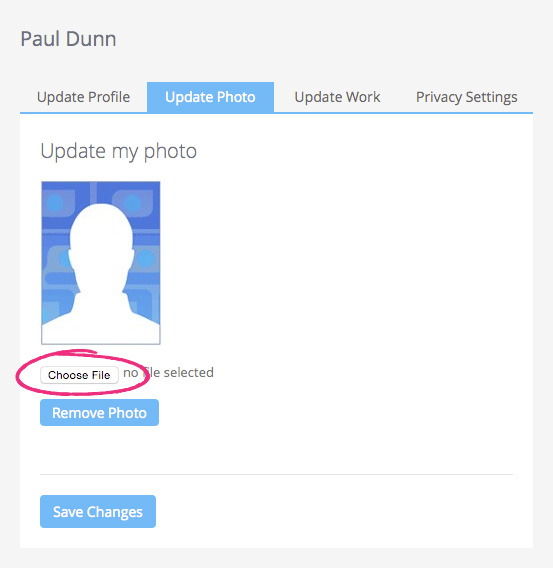 Click Save Changes to upload and save your image.
---
Embedding your Showreel
The GTC will never actually host your showreel. We recommend video websites, such as YouTube, Vimeo or Daily Motion, where you can upload your videos to their servers. Once you have done that, you will need to copy the 'embed code' from their site and paste it in to the relevant area on your Profile Edit Page.
Guidance for YouTube Embeds
1. Click 'Share'
2. Click 'Embed'
3. Copy the embed code then paste on your Profile Edit Page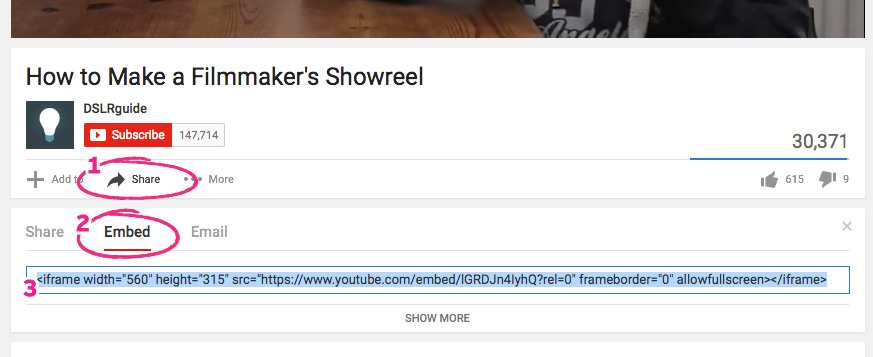 ---
Privacy Settings
To access your Privacy settings, click on the Privacy Settings tab. Privacy settings allow you to choose whether you want your infomation to be visible purely to other members or whether you would like to use the page to promote your work to potential clients. There are three basic settings which determine who can see your profile: No-one, Other Members or Everyone.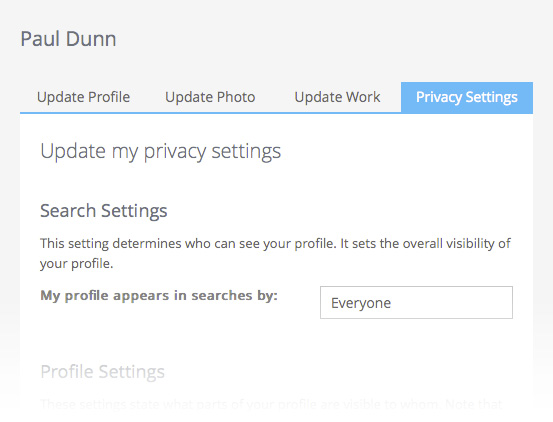 You can also specifically set individual elements of your Profile if required.
---
Finish and Update
Once you have entered all your infomation, simply click the Save Changes button at the bottom of the page.