Auction to release funds for significant business re-investment
14 July 2022
Hickman Shearer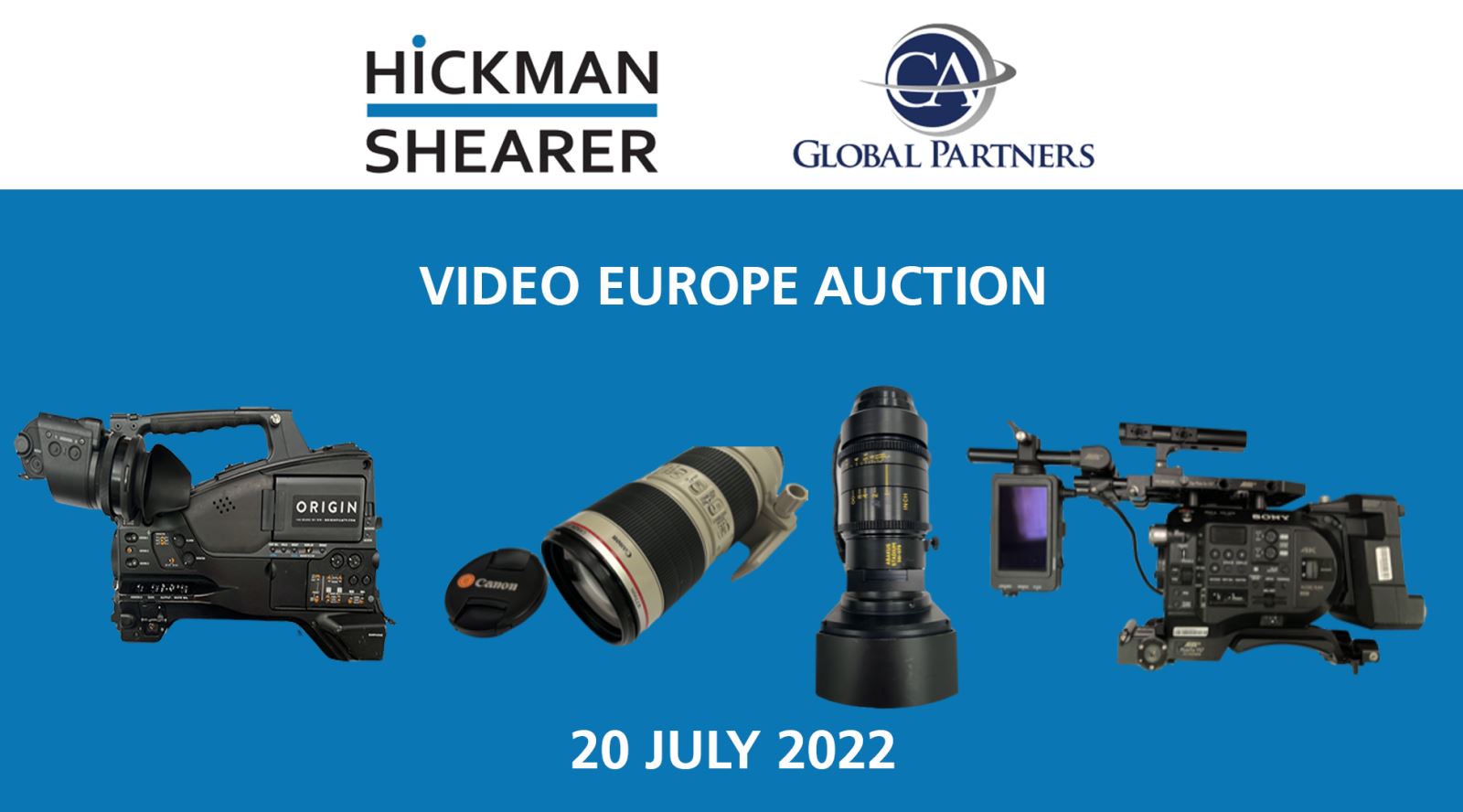 Looking to the future, Video Europe is holding an auction on 20 July 2022 at 10.00am BST to sell a large portfolio of quality television and broadcast equipment. The resulting generated funds will boost the strategic growth of Video Europe's business, particularly focusing on the latest, innovative technologies.
Hickman Shearer and CA Global Partners will be holding the auction, who are building on the success of the recent Arena Television auction which raised over £8.5 million in total sales under difficult circumstances.
Matt Marner, Director of Video Europe, says:
The speed of innovation in our industry is accelerating and we need to respond by making sure the kit we offer moves apace with this. As a result, we are constantly being dynamic to ensure we maintain a good balance of great, practical, functional gear while also seeking out and investing in the latest generation of equipment. Hence the reason for this auction.
There will be over 250 lots, with a mix of cameras, lenses, audio visual recording and mixing, broadcast and lighting equipment.
These will include:
Sony and Canon camcorders and lenses
TV Logic viewfinders and Transvideo monitors
Recording desks and network hubs
Vinten, Sachtler and Manfretto tripods and camera mounts.
The auction on the 20 July will be in a hybrid format with a mix of both live and online bidding options, with viewing by appointment on the 19 July in Guildford.
Tim Chapman, partner at Hickman Shearer, says:
Video Europe are exploring a number of investment opportunities and it is particularly exciting to be involved with them on this project. It also illustrates the importance of understanding and recognising your assets, so you can look at how your well-maintained and quality equipment can still easily be used within the industry and enable you to adopt more of a circular economy approach.
This sentiment is reinforced by Dan Main, EMEA Director of CA Global Partners:
This is a great chance to purchase genuine high quality and well-maintained kit, while also being able to redistribute this equipment back into the broadcast industry for significant future use too.