Cameras for Cameroon by Adam Docker
11 November 2022
Adam Docker, DOP, Red Earth Studio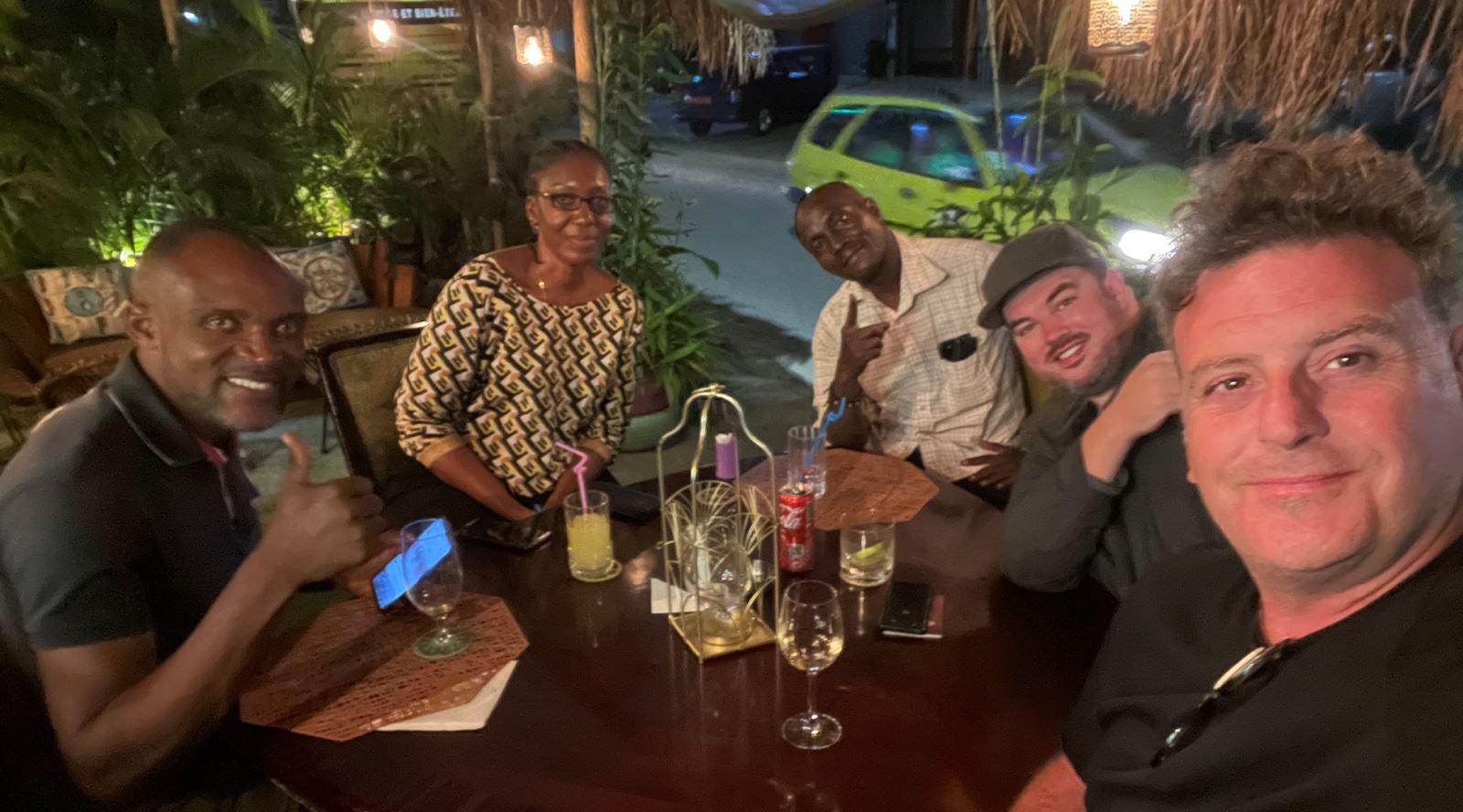 I came to Cameroon to shoot a FIFA promo in the Qatar World Cup build-up.
I was a bit apprehensive about the local sound guy that production had hired, I assumed like most of us would, that a local wouldn't have the expertise as someone in the UK. I didn't have high expectations and so I wasn't surprised when I met Roger that his kit was, to put it mildly, basic: a set of cheap wifi radio mics and a worn out Zoom recorder. Luckily, as I knew I'd be shooting in a banged-out taxi in the back streets of Douala, I'd had the foresight to bring a set of diversity radio mics.
Roger's eyes lit up when he saw them, "oh these are good", he said.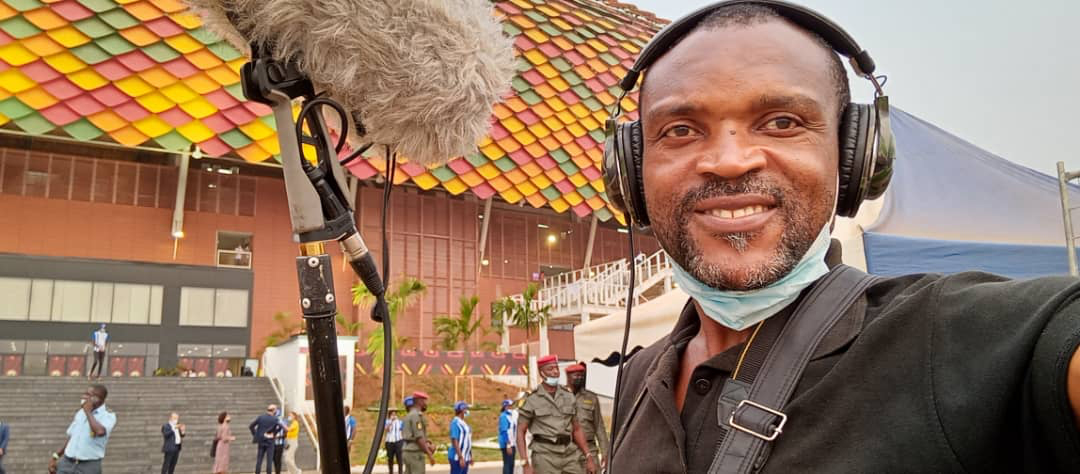 My anxieties about working with Roger turned out to be unfounded. I like to trust my crew that they're doing a good job, they don't need me looking over their shoulder. But halfway through, I asked if I could take a listen to a complicated scene, as I wanted to be sure the actor's lines had registered. They had - Roger had done a great job.
During filming, the local police had stopped by two days running to ask what we were up to, telling us they were looking for 'something special' – essentially, a bribe. Our fixer Anne despatched them rapidly and efficiently, saying that if they were looking for something special, they'd better be able to provide her with a receipt. Having dealt with a lot of these 'backhanders' through my years travelling and filming in Africa, I was impressed by Anne's bold and effective approach!
On our final night, over dinner with the crew, Anne and Roger talked about their lives and work. I was surprised to learn that Anne wasn't just a no-nonsense local fixer with experience in journalism and production, she also runs an NGO teaching workshops to young film school students who graduate without having had any experience of cameras or equipment, as there aren't any available on which to learn. Roger highlighted that he faces the same problem: equipment, he was particularly in need of a decent sound mixer with time code. He talked excitedly about equipment he wished he could get his hands on.
At that moment I had an idea: "I belong to a Whatsapp group with 250 other camera ops – surely someone would have a decent sound mixer going spare that Roger could make use of"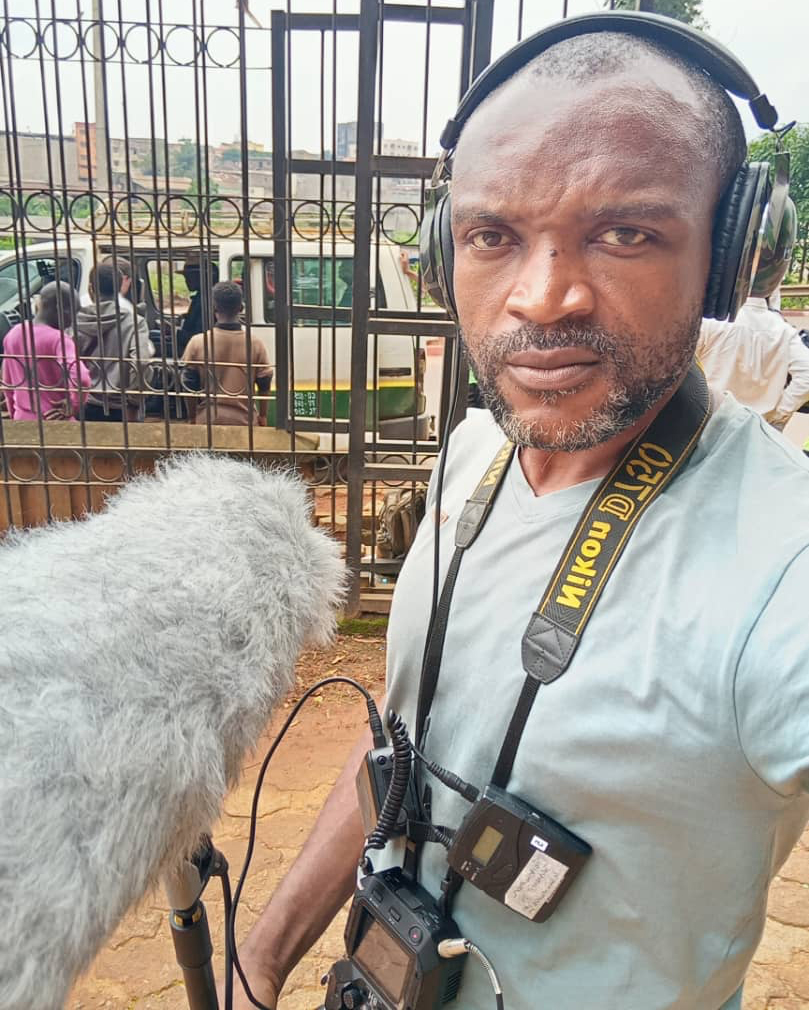 So, on my return to London, I posted on my Whatsapp group asking if anyone might by chance have a sound mixer they could donate. A member on the group was selling one, and offers quickly flooded in to help fund the purchase as a group. Then someone offered a matte box and an old monitor, then someone else offered a pdw200, then someone offered some LED panels, and then before long I had not just the mixer but also three Sony PDW200s, tripods, microphones, lights and a gimbal! Equipment that maybe isn't much use any more in the UK, but will come in extremely handy not just for Roger but also for Anne's charity in Cameroon!
I was taken aback by everyone's response and willingness to help. I guess many of us are used to going to Africa and relying on locals to do the menial tasks that make our jobs easier – the drivers, the fixers, the translators. But when we leave, they're often forgotten until the next time. If we have to use local technicians, we worry, as I did, about whether they will be up to the job. But how can they be up to the job without the right equipment or training? Helping Roger out with the sound mixer doesn't just benefit him, it works for me too. By empowering Roger to improve his own offering, I now have a great contact for sound in Cameroon to share with other international colleagues. Similarly, the kit that's going to Anne's NGO will have a massive impact, and I hope that one day I might be able to return to offer a workshop and share my knowledge with them. It's really inspired me to consider how we as a community can build bridges with our international colleagues in ways that genuinely help them out and also advance our common interests.
I've been blown away by the generosity of my camera and sound colleagues on the forum, and can't wait to deliver the kit to Paris on 12 November from where it will make its way to Roger and Anne who are eagerly awaiting it in Cameroon.