How to shoot news safely in a COVID-19 world
24 May 2020
Andy Portch, GTC member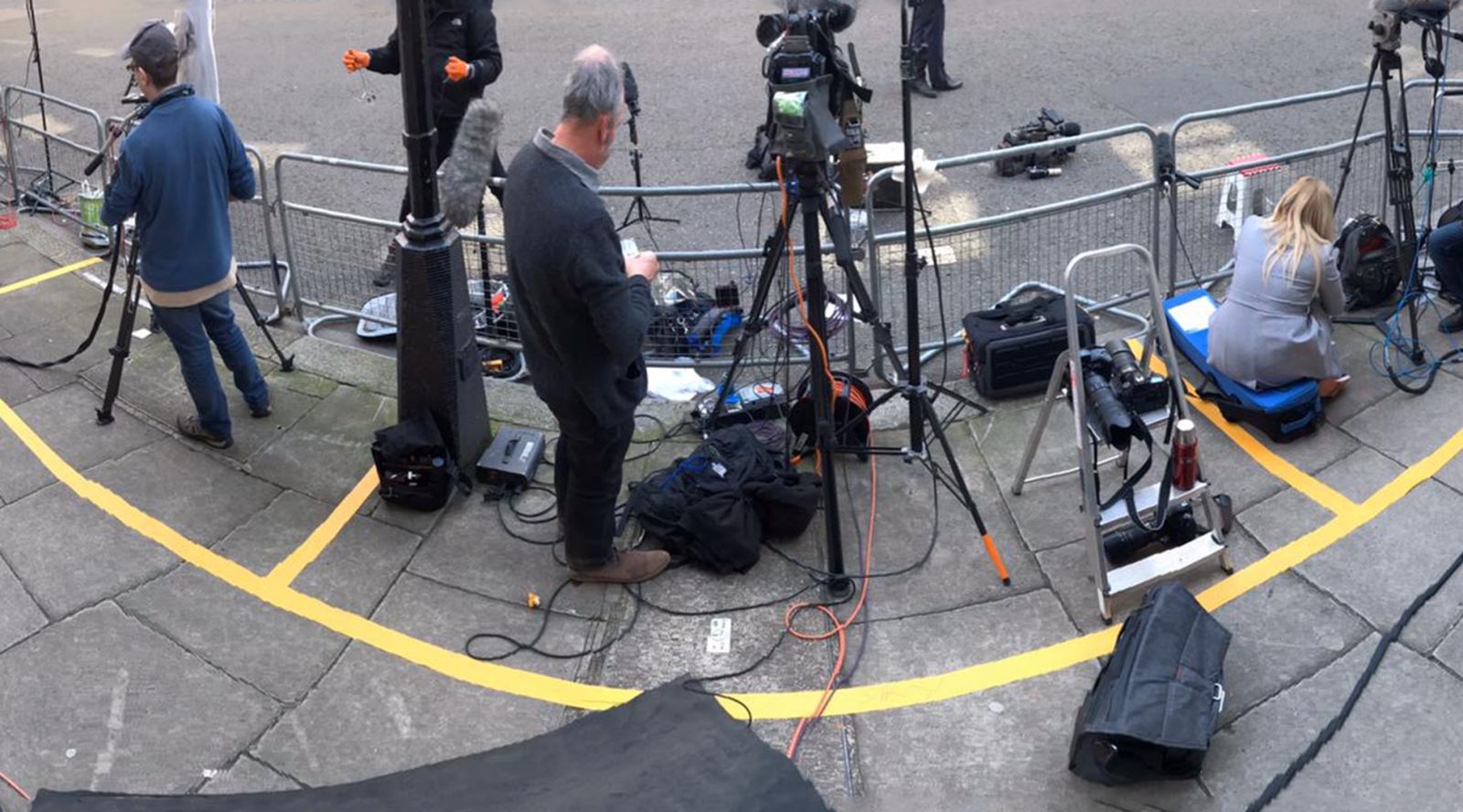 We are grateful to Andy Portch of SKY News for these insights into the rules by which he and other SKY crews are shooting in order to ensure that they and contributors remain safe while providing essential news coverage during the COVID pandemic.
Shooting to COVID rules is tricky but possible
Don't rush
It takes longer to manage the location, control contributors and choreograph the shoot. Unrealistic shooting schedules are out – don't be tempted to rush.
Camera crews may feel pressured by reporters/producers/directors or simply feel the pressure themselves of delivering to a deadline. We have to acknowledge that safe shooting takes priority.
PPE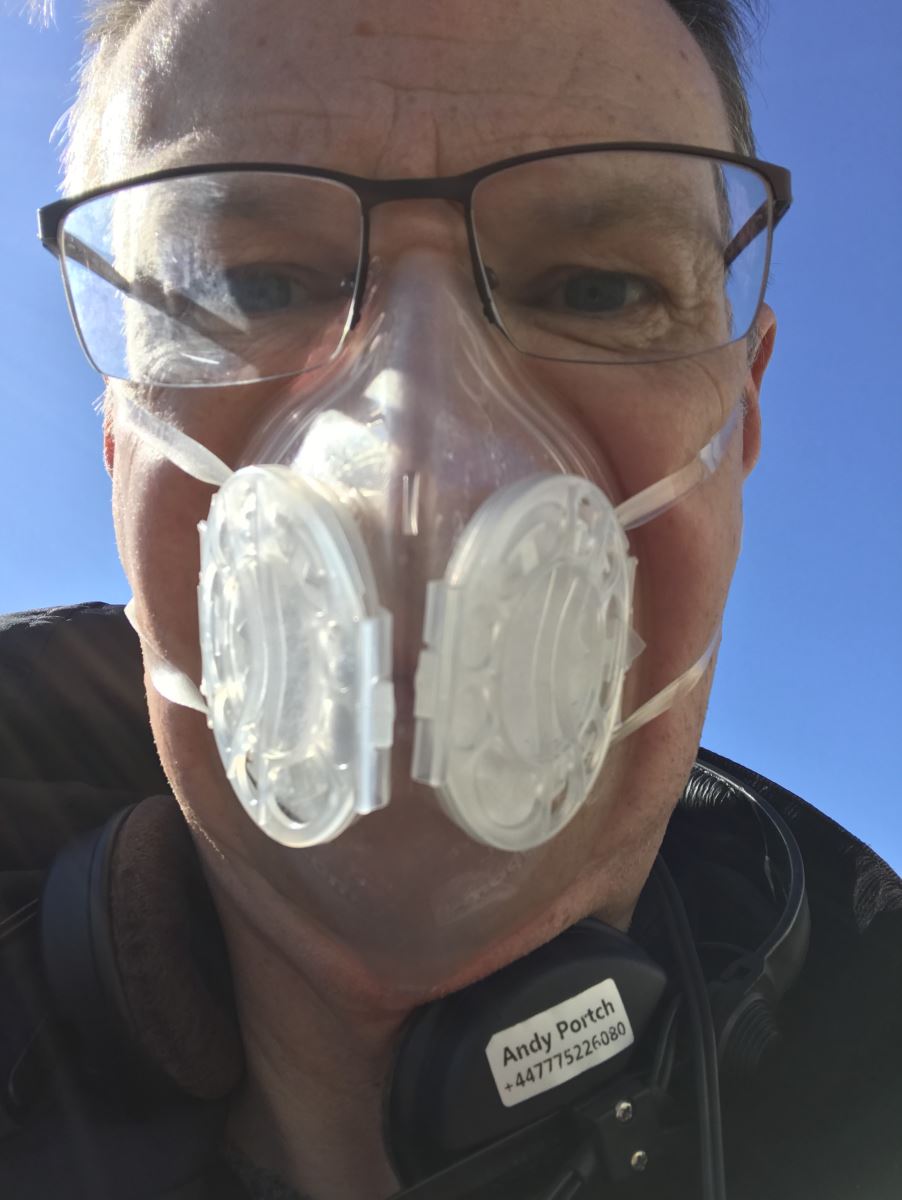 I wear fresh disposable gloves for each element of a shoot and a face mask when necessary. We have ample supplies of – and don't hold back on – alcohol wipes and sanitizing solution as we shoot.
We've had refresher training for PPE kit and anyone going into a hospital will have further specialist kit and additional training.
Microphones
Microphone placement is an everyday concern. Booms help ensure physical social distancing as does a mic on a pre-positioned lightweight stand, but if placed below the contributor potentially both positions can mean the mic becomes a droplet collection device.
I manage around half my interviews with the preferred over-the-top shotgun on a Manfrotto boom arm using a bluetooth wireless link to my camera. No cables at all. No soundo either. Having another person just complicates social distancing in a news environment. I also have a boom buddy, which I find works indoors better than outdoors in terms of stability and setup.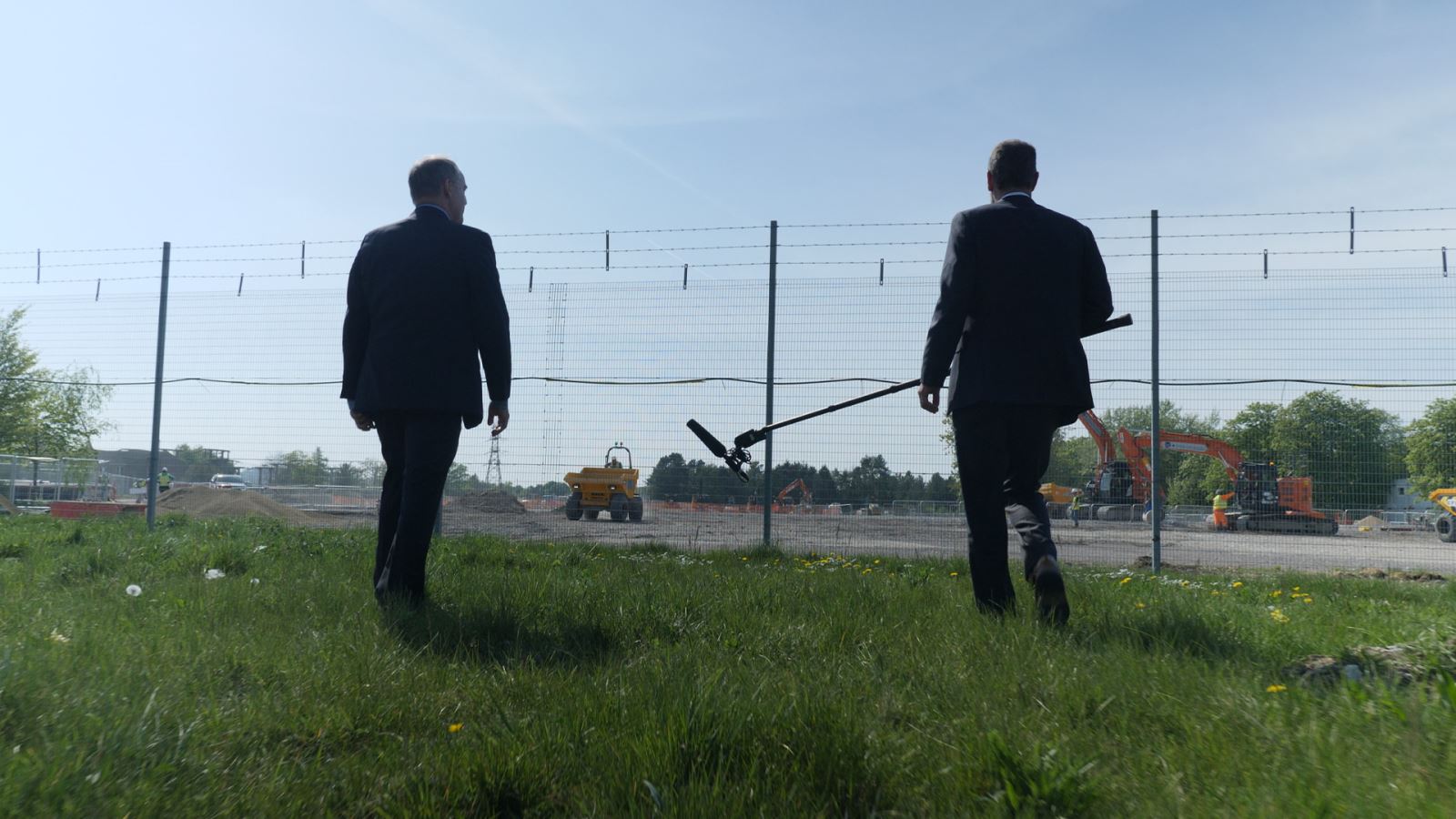 We use foam windjammers that are less effective but easily washed every day. Rycote super softies are also easier to clean than traditional fleece softies. Some crews are experimenting with disposable rubbery or plastic bag mic coverings when not raining or windy.
Cleaning protocol
Our kit is cleaned in between shoots and at the end of each day.
Mics are wiped with alcohol between contributors.
Hands are washed thoroughly at intervals either with soap and water or specialist solution and hand wipes.
We occasionally use lapel mics, but rarely for contributors. These need particularly deep cleaning with alcohol after use.
Reporters and correspondents have their own earpieces and cables. We decontaminate ifb boxes after each live session.
Guests don't use earpieces. We have a Bluetooth speaker on a stand out of shot.
Safety of contributors
We take the safety of contributors incredibly seriously. The biggest problem is contributors and colleagues that don't think social distancing applies to them. You'd be amazed that literally every shoot I have to ask people to back up.
Improvising a safe edit process

We never share cars and if I am editing my story then the reporter sits in their own car and I sit in mine. We use a bluetooth radio link mic for the voice track and an iPhone positioned to look at my MacBook screen and FaceTime to choose grabs and progress the edit.
If the reporter just needs to see the rushes and interviews, we export tiny 3GPP rushes via Media Encoder and share on WhatsApp.
Remote working
We don't go into our newsroom studios or Millbank studios unless for a rare shoot. Our store and technical support team's office is off limits. Handover or collection of kit is prearranged and done via a designated desk outside their office.
Don't take the virus home
At the end of my shift, this is my routine:
All kit is carefully wiped down.
I walk straight into my utility room, wipe down all my batteries and put them on charge.
I then wash my hands extremely thoroughly and put my clothes in the washing machine.
Then it's upstairs to shower before joining the family.
Many of us have done virus stories overseas before and know the drill, but we do take our responsibility to reduce the risk of catching or spreading COVID-19 anywhere extremely seriously.