Investment in HETV training defies COVID
20 June 2021
ScreenSkills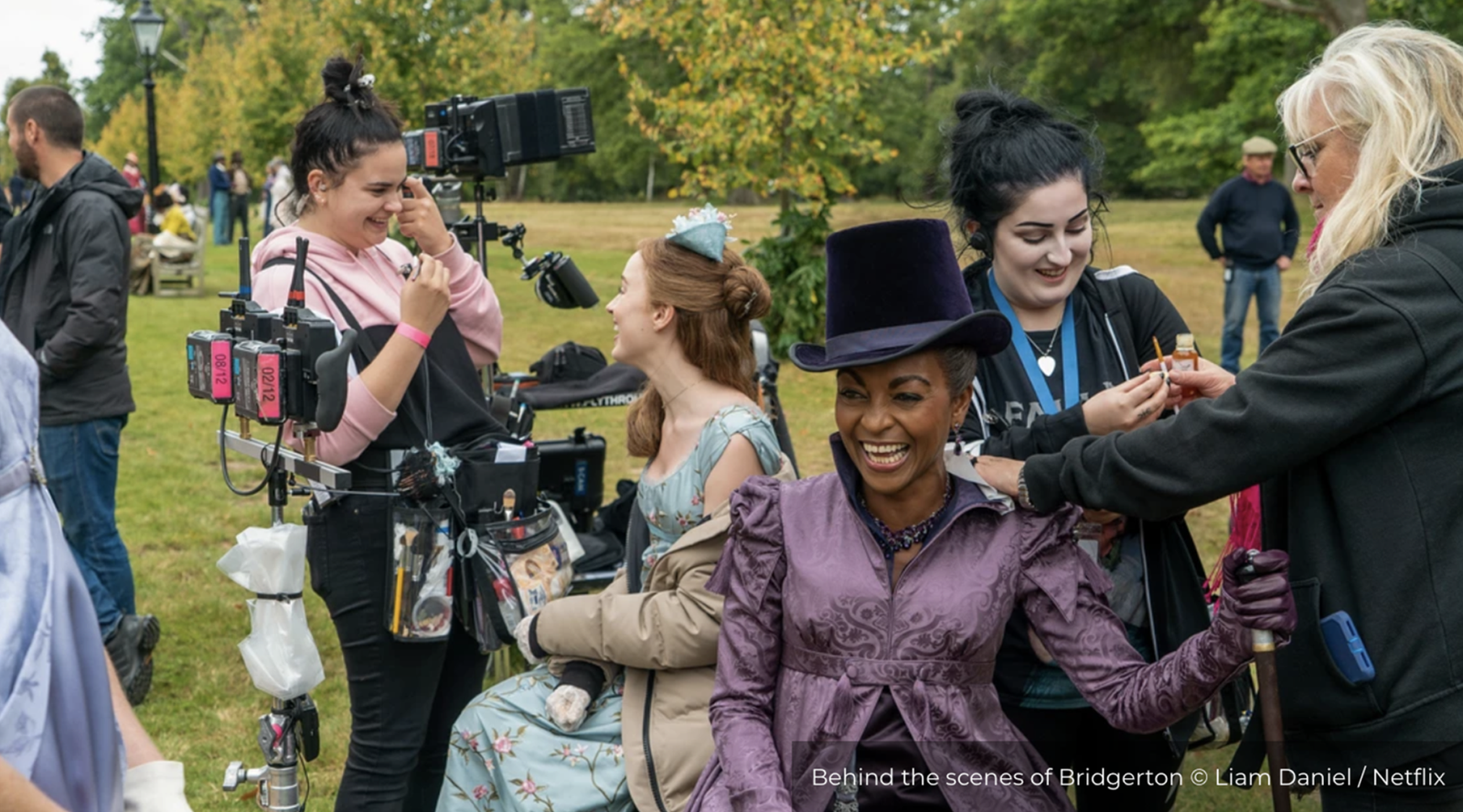 The ScreenSkills High-end TV Skills Fund received £3.3 million in industry contributions in 2020/21 despite the impact of the COVID-19 pandemic compared with the record £3.9 million of a year earlier, it was announced today.
The contributions are used to invest in skills and training to deliver workforce growth and upskilling in the high-end TV sector in accordance with priorities identified by working groups of industry professionals.
Kaye Elliott, ScreenSkills Director of High-end Television, said:
"It is a testament to the value industry places on the skills and training we provide that contributions bounced back even though it was a very challenging year.

Productions recognised the importance of investing collectively in workforce development and growth and paid into the fund once production resumed despite the extra costs of the pandemic. We were also pleased to see opportunities for trainees and mid-level progression placements to ensure the industry bounced back strongly.

We were able to deliver a relatively successful year of training given the circumstances, which has been much needed as production returned with gusto and production is now at levels not experienced before."
Christine Healy, Chair of the High-end TV Skills Fund and COO Watford & Essex, said:
"As someone working in high-end TV, I remain a passionate supporter of the work of ScreenSkills and think that the training offered mainly online during the most difficult of years showed remarkable agility in responding to new needs such as Covid safety. This is recognised in the figures announced today."
HETV investments supported 1,881 people with training and career development in the year to March with a raft of activity moved rapidly online. This was in addition to 56,000 people in the same period who undertook the online coronavirus basic awareness on production training designed to support safe working in the context of COVID-19. Training placements resumed only when it was safe and possible to do so.
Training that went ahead included:
industry transfer programme for accountants
Freelance Business Toolkit for freelancers
Step up to 1st AD
line producing
production secretary and coordinator
post-production supervisor
location assistant placements
leadership and management training available to all HETV production crews
ACES and Unreal courses
a range of wider transfer and return-to-work initiatives
producer masterclasses.
Nearly 100 individuals were supported to step up to a more senior role or grade through the Make a Move programme as well as grade shortage programmes, including in craft and tech shortage areas and producers, accountants, production managers, line producers, script editors and locations.
The Trainee Finder trainee programme worked with 156 trainees, of whom 66% were women, 20% Black, Asian or minority ethnic, 68% from the nations and regions, 21% LGBT and 12% disabled.
Working groups have met in recent weeks to decide investment priorities for the coming year using the contributions from 104 productions in 2020/21 including Bridgerton, Call the Midwife, Death in Paradise, Sex Education, The Pursuit of Love, King Gary and Ted Lasso.
Established HETV programme Trainee Finder, a new entrant paid placement programme, Make a Move, which supports individuals to step up (or in some cases across) and the social mobility initiative First Break will continue this year along with a focus on grade shortage investment programmes.
Other investment will include another iteration of the industry transfer programme for accountants, step up to line producing including placement opportunities, regional industry transfer programme to support people working in administration roles into production secretary, regional production manager training and placements, location team training, 1st AD step up training and placements, a new iteration of Unreal training, co producer placements, business support for freelancers and leadership and management training sessions for production crews and in-depth training in addressing bullying and harassment for HoDs and managers. There will be a strong emphasis on supporting people with in-demand skills to transfer into HETV from other sectors.
See more about all the ScreenSkills training opportunities.