Jean Hibberd, First Lady of the GTC remembered
6 January 2022
John Henshall, GTC Honorary President and Co-founder


JEAN HIBBERD (19 April 1929 – 27 December 2021) was the wife of GTC founder Dick Hibberd and First Lady of our Guild.
Jean remembered by John Henshall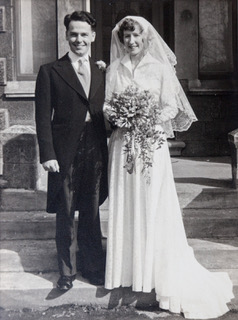 Jean was originally from Middlesborough and met Dick in Edinburgh when she was a trainee nurse. Dick was working for a film production company and had aspirations to become a director. They were married on 27 March 1954 and first lived in a caravan near Leatherhead, where Dick worked for Decca Radar before moving to BBC Television. Jean was a midwife in Bermondsey, then a quite rough area in South East London.
Jean and Dick moved around the country until they ended up in Dinas Powys, in the Vale of Glamorgan, close to Cardiff, when Dick became Head of Cameras at HTV Cymru/Wales. The couple was very active in the amateur dramatics group, The Dinas Powys Players, with Jean mainly on-stage and Dick behind the scenes. It was while they lived there that Jean, assisted by their daughter Melanie, stuffed the many envelopes containing letters inviting cameramen to join the new Guild.
Soon after the Guild was formed, the family moved to The Kilns, a former oast house beside the River Wey at Snails Lynch in Farnham, Surrey. Dick had become a Studio Supervisor at Thames Television in Teddington. Once again, they brought their acting skills and knowledge of the entertainment business to the local amateur film making group, Write Angle Productions. Jean was also a keen tennis player and continued going to the gym right until she had to give up driving.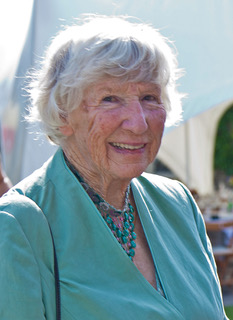 Jean Hibberd was always a vigorous supporter of the Guild. Quietly and unassumingly she was a phenomenal behind-the-scenes back-up to Dick. She was always understanding and positive about people – never judgmental. A superb example of someone who only looked for the good in people.
Jean was an outstanding mother to their three children – Melanie, Steven and Richard – who are fine credits to their parents and have produced four grandchildren: Rhiannon, Owen, Karen and Ryan – and an as yet unnamed great-granddaughter.
Jean passed away peacefully with her two sons Steven and Richard beside her, having just heard that she had become a great grandmother the day before.
Rest in Peace dear Jean. You were extra special and a fine example of the perfect human being from whom we all can gain inspiration.