Mark Milsome Foundation – 2020 Heath & Safety Survey and other news
25 May 2020
Alison Chapman, GTC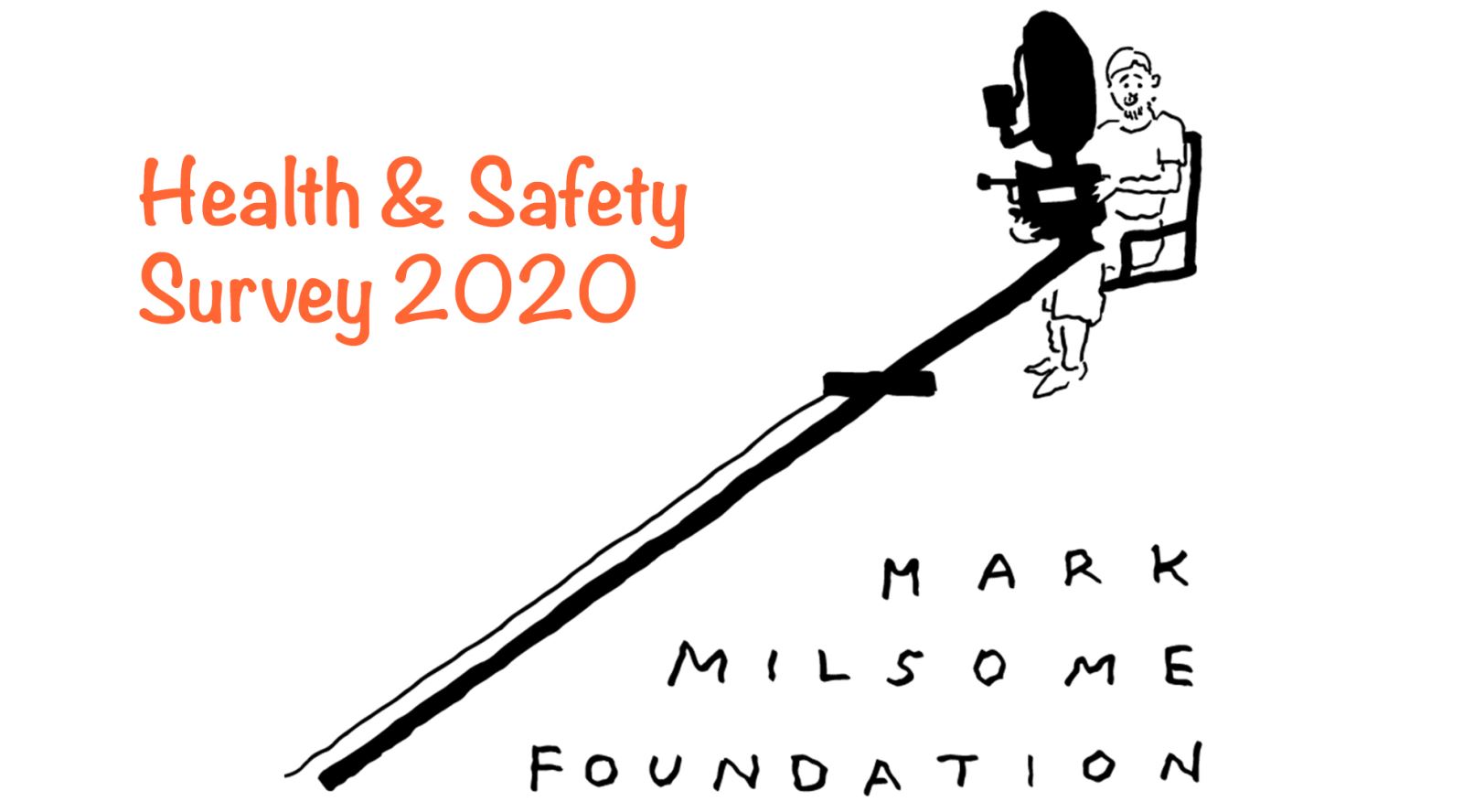 This weekend would have been Mark Milsome's 57th birthday and to observe the anniversary, the Foundationb started in his memory is launching a far-reaching survey to assess the current state of Health and Safety within the industry. This year will also see the launch of 'Mark's Gift', a financial grant that will be awarded each year on Mark's birthday to an individual, project or organisation the Foundation believes Mark would have wanted to support. In addition, the Foundation continues to support students through its 'Foot in the Door' initiative.
---
Health and Safety Survey launch
The Foundation's Health and Safety survey is being supported and promoted by BAFTA, Equity, GBCT, ASC, Stunt Register GB, ACO, ADA, The Production Guild, UK Film and TV Coordinators and Wireman Organisation. The Foundation has been invited to contribute to a talk at the Edinburgh Television Festival this summer on the subject of Health and Safety, where the findings of the survey will be discussed.

Please 'Take a minute for Mark' to fill out this short survey and also circulate the link to any colleagues and organisations you feel would be happy to take part: www.surveymonkey.co.uk/r/markmilsomefoundationsurvey
---
Mark's Gift
Jake Bentley has been selected as the first recipient of Mark's Gift. During the 2019 Foot In The Door interviews, 8 members of the Foundation interviewed Jake; all were impressed with his passion and dedication but it was felt that Foot In The Door was not quite the right fit for him at that time. They have stayed in touch with Jake, tracking his progress, obtaining references which confirmed he was a dedicated and talented young man. One of Jake's recent short films won a prize at Raindance, and he recently submitted a new micro budget script to the Foundation. They believe that Mark would have wanted to help Jake further his career, and so it is with great pleasure that the Foundation has made him the first recipient of Mark's Gift.
A year ago today if you had told me I would have funding through Mark's Gift I wouldn't have believed it. I'm so grateful that everyone at the Foundation has kept me in mind and are willing to trust me to make what I hope will be my best film. From the bottom of my heart, thank you all for the amazing opportunities you are giving young people such as myself and everyone you will help in the future, I am aware that this would have been Mark's birthday and I am sure he would have been very proud of the Foundation and I hope I can make the Foundation proud! Thank you everyone for everything that you have done for me!
---
Foot In The Door 2020
This year's Foot In The Door (FITD) programme will go ahead, despite concerns over COVID-19. The Foundation felt it was important to support students this year more than ever as they emerge from 3 years of study into an industry in lockdown. They received submissions from film schools with a strong geographical spread, from South Wales to Northern Film School, London, Bournemouth and Falmouth, with all main film schools involved. Interviews will take place via video. Recognising that this will be a challenging year for Foot In The Door, the Foundation can't promise the same level of on-set experience but will do all they can for the chosen finalists.
In an attempt to help the current students, Daisy Allen, Davey MacDonald and GBCT Trainee Thomas Ellacott during the lockdown period, the organising a series of bespoke mentorship video calls with industry pundits, including Seamus McGarvey, ASC, BSC; Andrew Dunn, BSC and Phil Sindall, ACO.
Daisy Allen:
I still can't believe I was lucky enough to be selected for the 'Foot In The Door Scheme'. I have been given the chance to meet and work with so many fantastic and talented people on productions, including 'Tom and Jerry', 'No Time To Die', The King's Man' and 'The Eternals'. I will never completely be able to put into words how much the Foundation does and continues to do, but it has completely transformed my life.

---
Davey MacDonald:
My time with the Foundation has been incredible. For a recent graduate, trying to find the right people to talk to, events to attend and seeking inspirational advice can be very difficult. The Foot In The Door scheme has helped me move forwards in leaps and bounds. I shall be forever grateful for the support and guidance the Mark Milsome Foundation have given me.
See more about the Mark Milsome Foundation: www.markmilsomefoundation.com