Mark Milsome Foundation Newsletter - April 2023
30 April 2023
Mark Milsome Foundation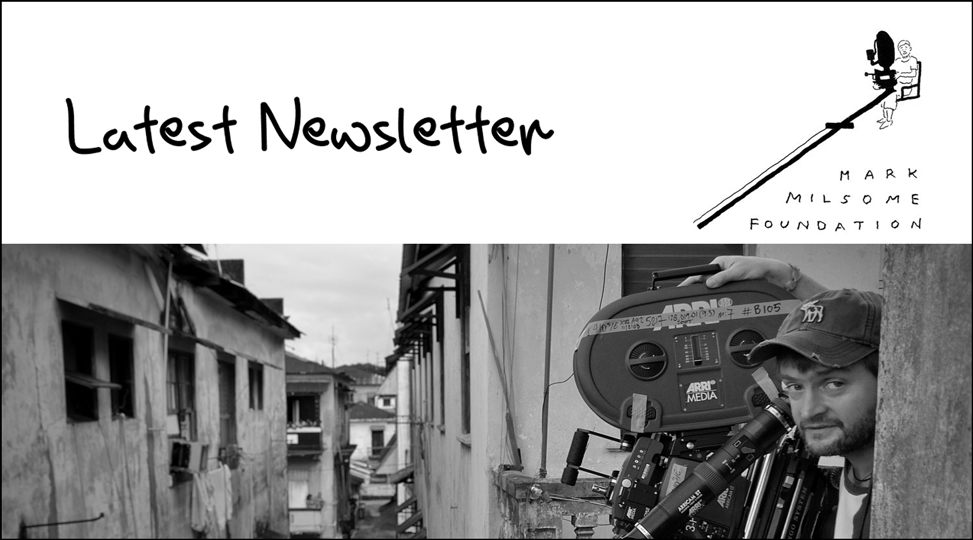 Latest news from The Mark Milsome Foundation
Mark Milsome Memorial Cup
A key event in our diary is the Mark Milsome Memorial Cup, a football fundraiser held every year in commemoration of Mark. The Foundation receives all proceeds generated from the event which is organised by Mark's friends and colleagues and supporters of the Foundation. The tournament final which takes place in the same week as Mark's birthday is particularly poignant this year since it would have been Mark's 60th birthday.
The event kicks off with a qualifying round in which seven teams, made up of film and TV crews, compete against each other. The two winning teams move on to the final match and the two runners up vie for third place.
The Qualifiers took place on Sunday 16 April at The Hive, Barnet and were enjoyed by all. The seven teams that competed were:
Middle-Earth Wanderers
Gershwin FC
BallGravia
Black Branch FC
Quiet Place Rangers
Troopers FC
Slimer FC
Huge congratulations to Gershwin FC & Troopers FC for winning this round and making it to the final match, which is taking place on Saturday 20 May at Cherry Records Stadium - home to AFC Wimbledon. The two runners up, Middle Earth Wanderers and Slimer FC will compete for third place.
To purchase tickets for this event please go to ticketebo.co.uk/mmmc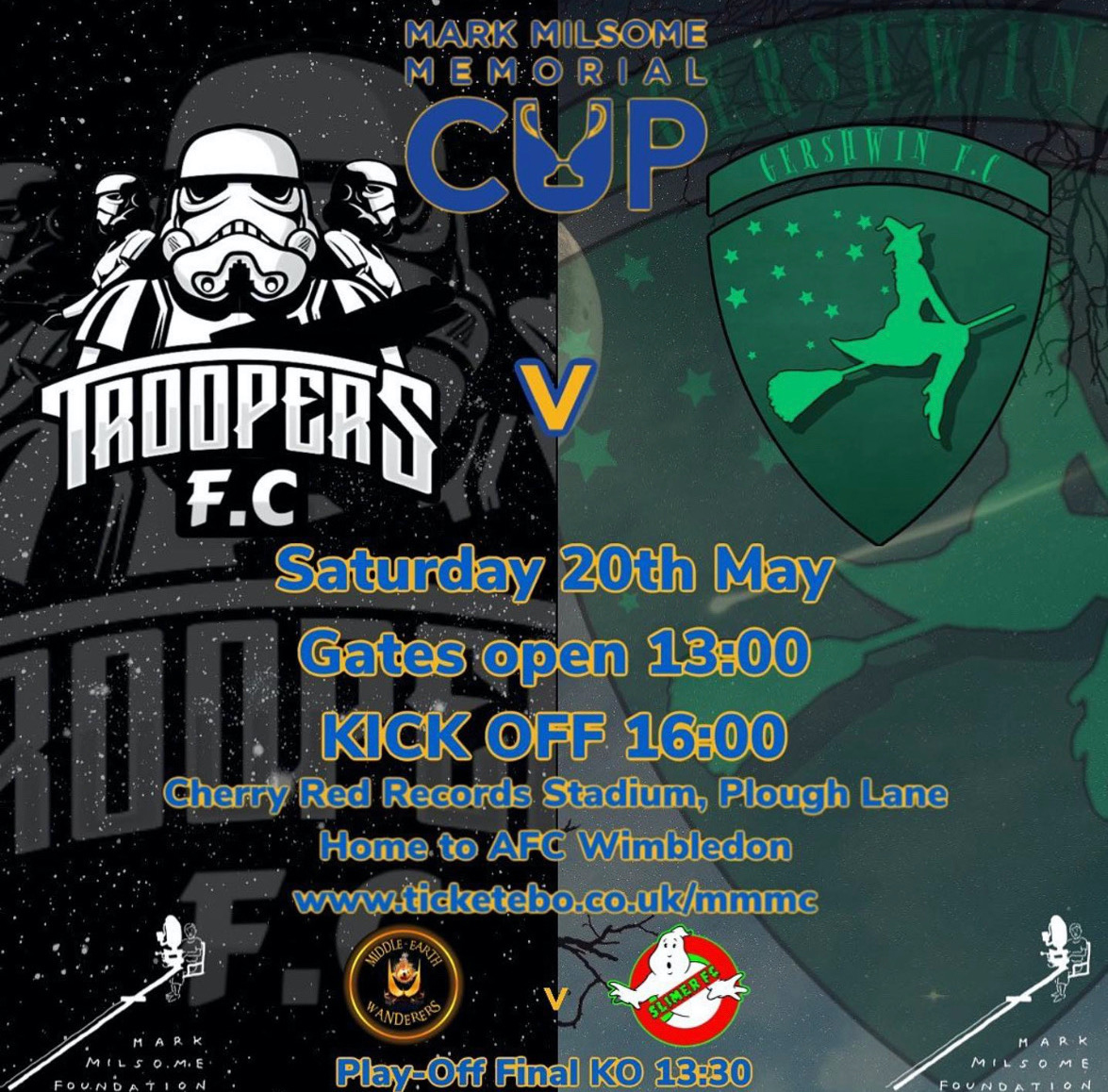 We would like to express our sincerest gratitude to Andy Woodcock, Harry Bowers, Mark's friends and supporters for organising the event and to all those involved for their support. We appreciate every contribution made towards achieving our mission.
---
Foot in the Door
Looking ahead - we are excited to announce the start of the Foot in the Door selection process next month. This process involves choosing two individuals from a host of applications from CILECT Film & Television schools to become Mark Milsome Foundation trainees, who are then mentored and supported by the Foundation. We believe that by providing opportunities for aspiring filmmakers to gain experience and skills, we can help build a stronger, safer and more inclusive industry.
To learn more about our traineeship program please visit our website at markmilsomefoundation.com/trainees. We appreciate your continued support, which allows us to provide these valuable opportunities to the next generation of filmmakers.
---
With warmest regards from all of us at the Foundation

Visit The Mark Milsom Foundation Website: www.markmilsomefoundation.com