Mark Milsome Foundation Newsletter - March 2023
9 March 2023
Mark Milsome Foundation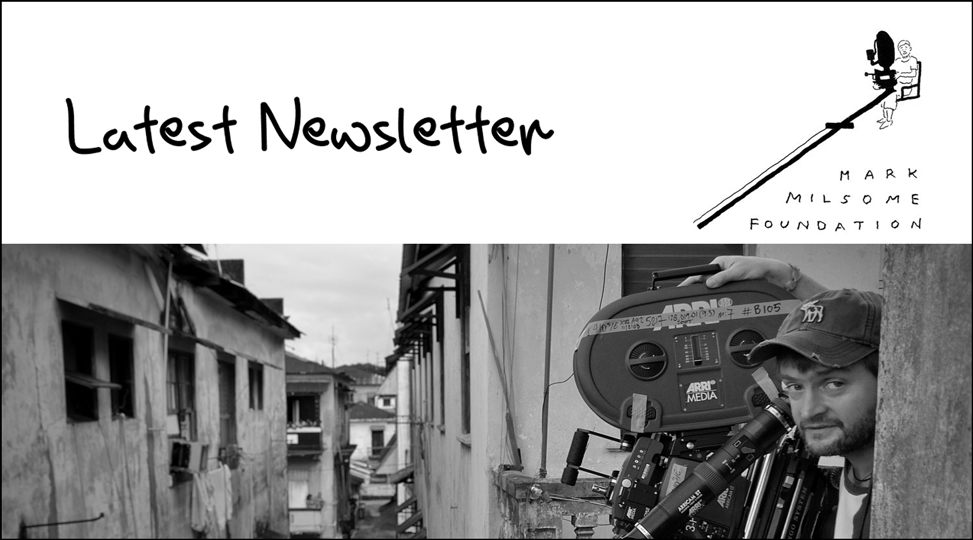 Latest news from The Mark Milsome Foundation
Happy International Women's Day!
The Foundation takes this annual global celebration seriously, as the day shines a spotlight on the importance of inclusion and equality which are subjects that are very close to our hearts.
To celebrate, we are proud to be part of the sellout Cinegirl Club event, sponsored by Panavision, which is taking place this evening and is in partnership with Mission Digital, illuminatrix and CVP. Cinegirl Club is hosting a discussion on stunt performance on screen with a special focus on Health & Safety.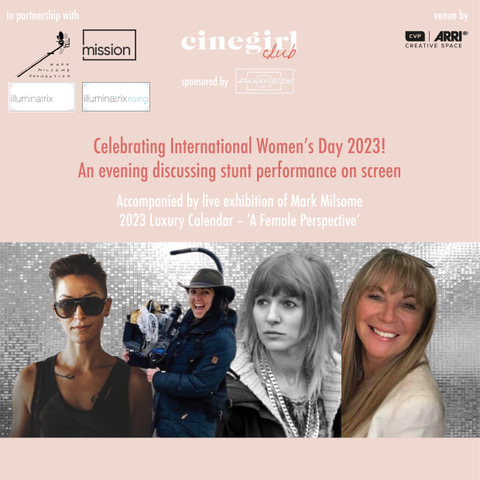 To accompany this event, we are holding a live exhibition of all the beautiful prints taken by illuminatrix DoPs for the Prints For Mark Calendar 2023, 'A Female Perspective'. These prints can be viewed in the CVP/Arri Creative Space located at 81 Charlotte Street, W1T 4PP, until the end of the day on Friday 10th March.
The prints from the exhibition are being auctioned online until 20th March. All the proceeds will go towards our efforts in furthering our cause which is to advocate for better Health and Safety practices on sets across the film and TV industry.
If you'd like to purchase a Prints For Mark Calendar (now on sale for £15) then head over to the Mark Milsome Website
---
Mission Digital Fundraiser
A special thank you to all those who came along to the Mission Digital fundraiser event (in association with illuminatrix) on behalf of the Foundation on 16th February. It was a lovely evening, enjoyed by all, and it was great to see so many of you supporting the Foundation and our purpose.
---
If you haven't taken our Health and Safety Course please do so by clicking on the link Health and Safety Course. It costs £20 plus VAT and only takes 90 minutes to complete. It touches on all areas of Health and Safety and aims to empower and protect all crew.

As always, our Trainees past and present are looking for opportunities in training and work. If you'd like to check their availability you can find their details and CVs on our Website.
With warmest regards from all of us at the Foundation

Visit The Mark Milsom Foundation Website: www.markmilsomefoundation.com